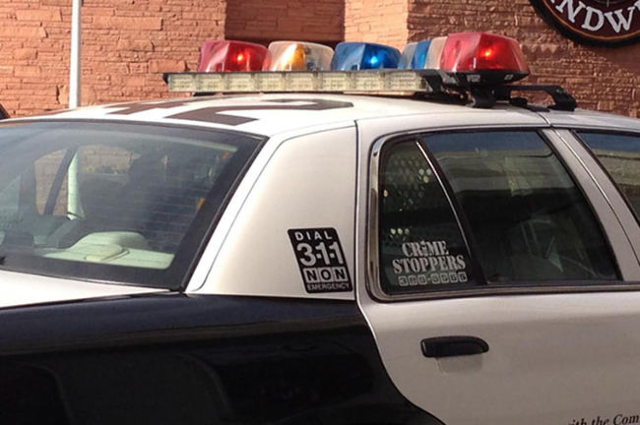 A man is in critical condition after a pickup towing a trailer pulled out in front of his scooter Saturday morning in the central valley, police said.
Melvin Mitchell, 62, was driving his scooter west on Bonanza Road toward Rancho Drive when Elwin Slack, 69, pulled his 2002 Chevorlet Silverado pickup with a trailer in tow out in front of him, police said.
Slack was turning left onto Clarkway Drive — between Rancho and Martin Luther King Boulevard — from eastbound Bonanza when Mitchell saw him and forced his scooter over to the right side.
The scooter never hit the pickup, but as he was trying to avoid the truck Mitchell was ejected from his scooter as it slid down the street alongside him and came to a rest in the road.
Mitchell was transported to University Medical Center with life-threatening injuries.
Police said the accident remains under investigation.
Contact Rachel Crosby at rcrosby@reviewjournal.com or 702-387-5290. Find her on Twitter: @rachelacrosby.