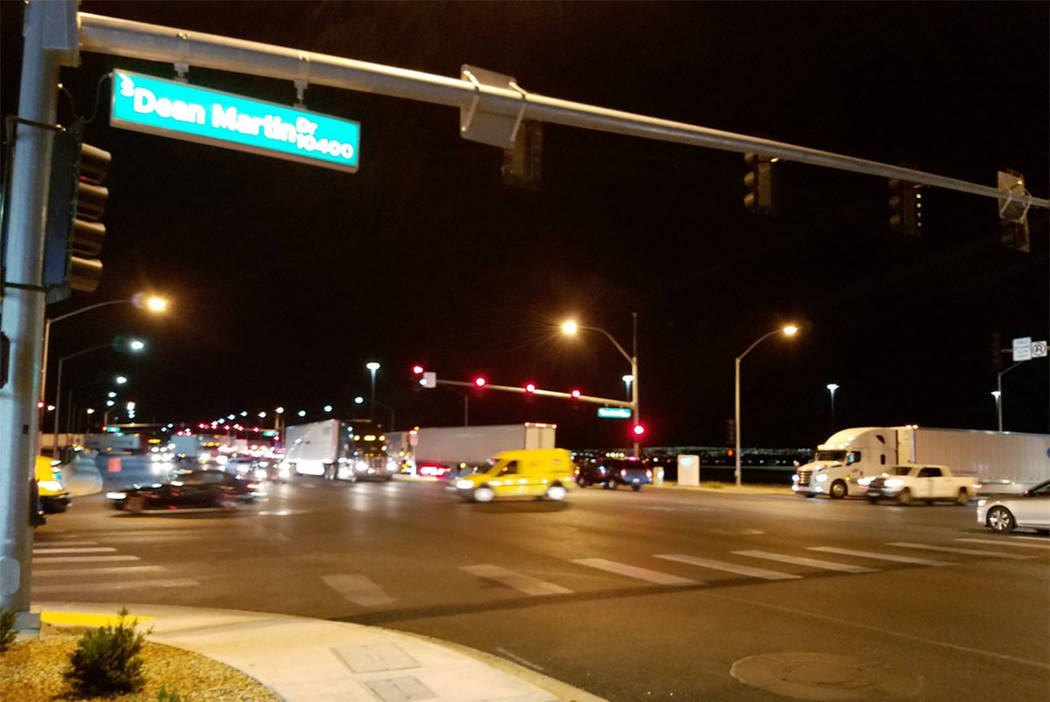 A man is in custody after a barricade situation on Interstate 15 temporarily closed the highway in both directions Thursday night near St. Rose Parkway.
Officers and SWAT units negotiated with a 51-year-old man who had refused to come out of his car, the Metropolitan Police Department said. Southbound lanes on I-15 at East Cactus Avenue and northbound lanes at Sloan Road were temporarily closed but have since reopened.
The man was wanted for several local burglaries, Metro spokesman Jay Rivera said.
It was a prolonged process, Rivera said, but the man surrendered to police before 11:40 p.m.
"Eventually the suspect did realize that his best recourse was simply to step out of the vehicle, which he did," Rivera said.
Metro received a suspicious vehicle call in the northwest valley about 6:15 p.m. Patrol officers found the black Lincoln sedan and tried to pull it over about 6:30 p.m. near Westcliff and Durango drives, near Summerlin Parkway, police said.
The driver took off. Police followed for a short time before backing off and deferring to Metro's helicopter, which followed the sedan through the valley.
At one point, the driver was heading the wrong way on I-15, Rivera said. The car resumed driving in the correct direction a short time later.
The man pulled over under the bridge at St. Rose Parkway, at which point unmarked Metro cars parked behind and in front of the sedan to prevent it from taking off again. Authorities then began trying to to coax him out of the car. Rivera said the man was the only person inside.
He had a gasoline can inside of his car.
"That's the closest thing he had to a weapon," Rivera said.
The FBI was also on scene, Rivera said.
The closure began about 7 p.m., Nevada Highway Patrol trooper Jason Buratczuk said.
Contact Mike Shoro at mshoro@reviewjournal.com. Follow @mike_shoro on Twitter. Contact Rachel Hershkovitz at rhershkovitz@reviewjournal.com or 702-383-0381. Follow @rzhershkovitz on Twitter.
Traffic being diverted off Interstate 15 at Cactus Avenue for southbound traffic, Sloan Road for northbound traffic pic.twitter.com/H4CjQLDZxh

— Mike Shoro (@mike_shoro) July 14, 2017
I15 continues to be closed in BOTH directions between Cactus and Sloan. Expect heavy delays if using S. Las Vegas Blvd. #LVMPDnews https://t.co/Qo98lKL563

— LVMPD (@LVMPD) July 14, 2017
35.9798701,-115.2181515