Man killed in North Las Vegas homicide Friday was strangled, coroner says
March 20, 2016 - 10:34 am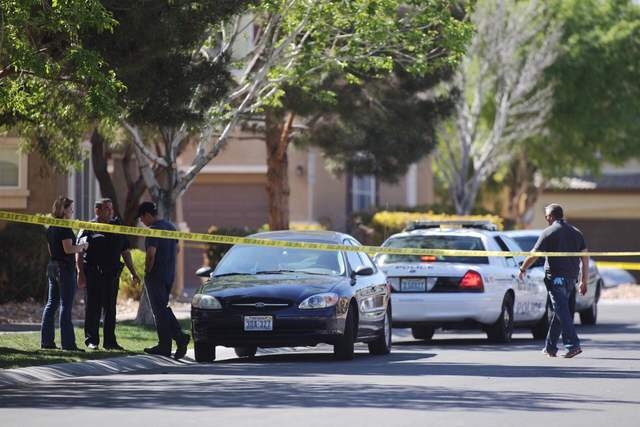 A man who died in a North Las Vegas homicide was strangled to death, according to the Clark County coroner's office.
Las Vegas police said Peter Stebbins, 55, was killed on Friday by one of his roommates during a domestic dispute at a North Las Vegas home. A 71-year-old man who also lived in the home was hospitalized with nonlife-threatening injuries after the attack.
Police arrested 23-year-old Sean Szymborski on charges of first-degree murder, domestic battery with substantial bodily harm to a victim over 60, first-degree kidnapping and first-degree kidnapping of a victim over 60, according to North Las Vegas police spokeswoman Ann Cavaricci.
Anyone with additional information regarding this case is urged to call the North Las Vegas Police Department at (702) 633-9111 or, to remain anonymous, call Crime Stoppers at (702) 385-5555.