Man who took Las Vegas woman's son makes deal with prosecutors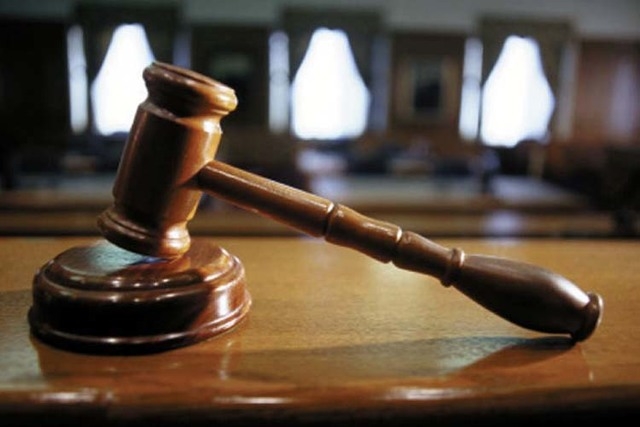 A man accused of driving off with a Las Vegas woman's son in the midst of a drug deal agreed to plead guilty to a misdemeanor Monday, after prosecutors said they would have trouble pursuing more serious charges.
Gary Casupang, 59, reached a deal with prosecutors on a count of misdemeanor coercion and would be given credit for 61 days served in the Clark County Detention Center.
"I understand that this may seem like an extremely low plea, considering the original charges," prosecutor Tyler Smith said. "However, I can only proceed to trial in District Court in cases I believe I can prove beyond a reasonable doubt."
Casupang had faced charges of kidnapping, kidnapping of a minor, attempted kidnapping, extortion, coercion with force or threat of force and domestic battery.
Justice of the Peace William Kephart said that he could add more elements to the sentence, though he was not inclined to order Casupang to serve more time behind bars. He gave Casupang, who did not appear in court, a week to discuss a possible alternative sentence with his defense attorney, Ross Goodman.
Kephart explained his position after people in the gallery expressed audible disagreement to the deal.
"It's not the purview of the court here to second-guess the district attorney's office, or the defense attorneys because they're the ones that are involved with this case," Kephart said. "I believe it would be futile to force cases to go to trial."
Police said Casupang left a house near Tropicana and Eastern avenues with Hannah Borkert's 2-year-old son in March after he became jealous of her flirting with their heroin dealer. Casupang called Borkert and told her to meet him at his car near Tropicana and Tamarus if she wanted to get her son back, a police report said.
After Borkert got into the car, Casupang threatened to use a stun gun if she tried to escape. But she managed to get out of the car with her son, and Casupang fled after two men threatened him.
"He was trying to choke me out in the middle of the street," Borkert, who was in court Monday with her son, Aiden, told a Review-Journal reporter. She said she and Casupang had been friends, but he wanted more from the relationship.
She called the plea agreement "totally ridiculous."
As Casupang drove away, he told Borkert, "you're going to (expletive) regret this," she said.
Borkert then called her mother and asked her to pick up her and her son. When they returned to their home in the northwest valley, they saw smoke coming from the house.
Borkert's four pets — dogs Gizmo, Humphrey and Lady, and bird, Mozart — died in the fire.
Smith said he had "extensive talks" with Borkert after preliminary hearings set for April and May. He said Borkert left the courtroom in the middle of one hearing because she was on drugs.
"The underlying facts and her participation in those underlying facts would make this case extremely difficult," Smith said.
Borkert said she did not come to court high, but left the courtroom because she was "shaking and nervous. I freaked out. I didn't have anyone with me."
Casupang was released from custody in May on his own recognizance and ordered to have no contact with Borkert or her family, according to court records.
Gina Greisen, president of Nevada Voters for Animals, appeared with Borkert in court Monday.
"Where's the justice in all this?" Greisen said. "She deserves justice. That baby deserves justice. Put it before a jury of your peers. If there's not enough evidence, then they find him not guilty. If there is enough evidence, they find him guilty."
Contact repoter David Ferrara at 702-380-1039 or dferrara@reviewjournal.com. Find him on Twitter: @randompoker.