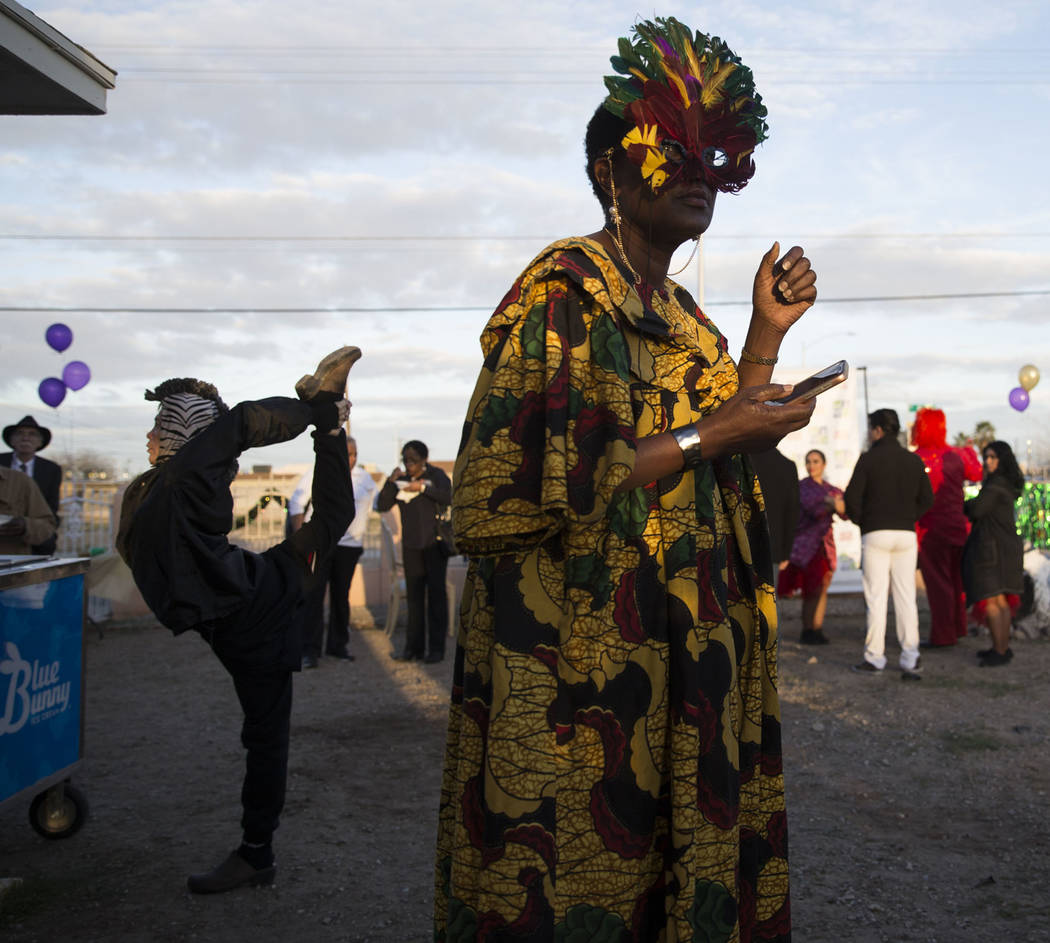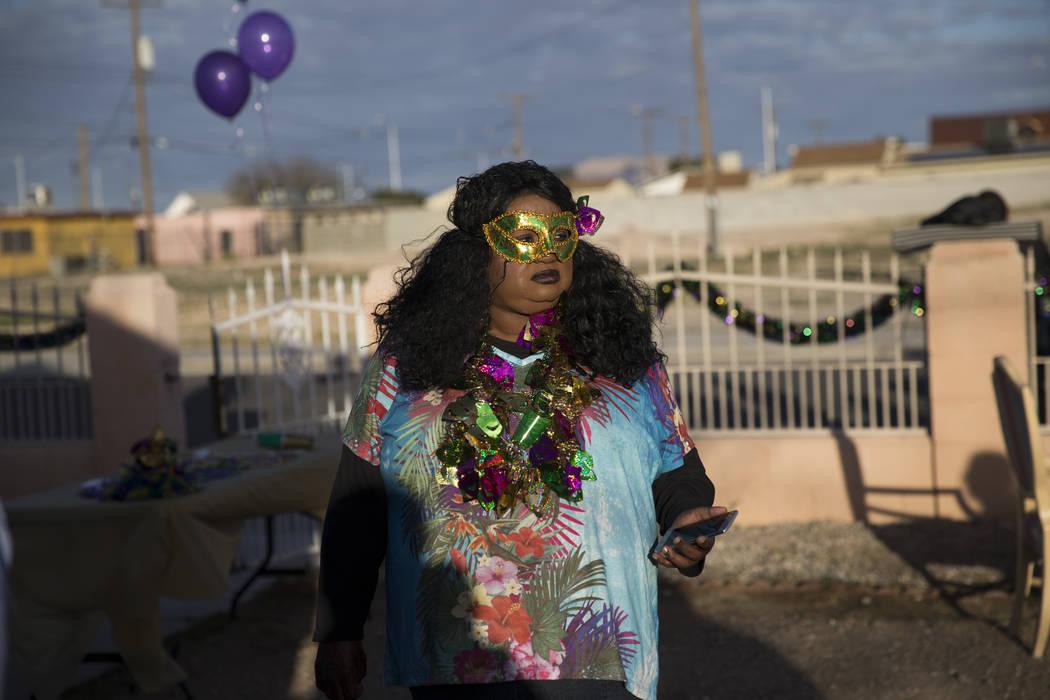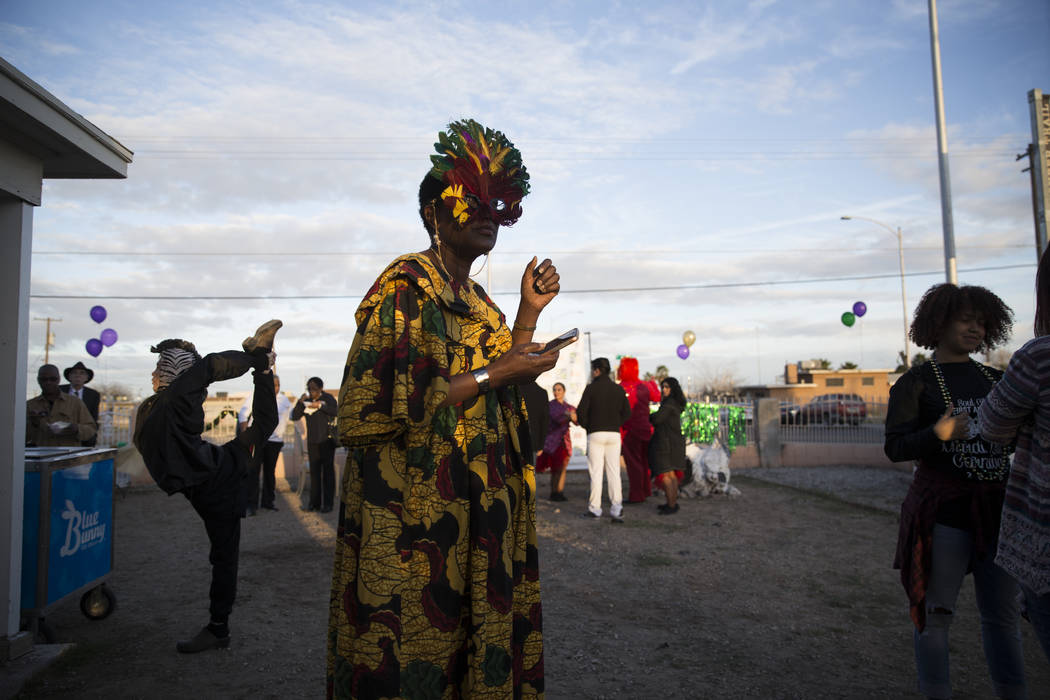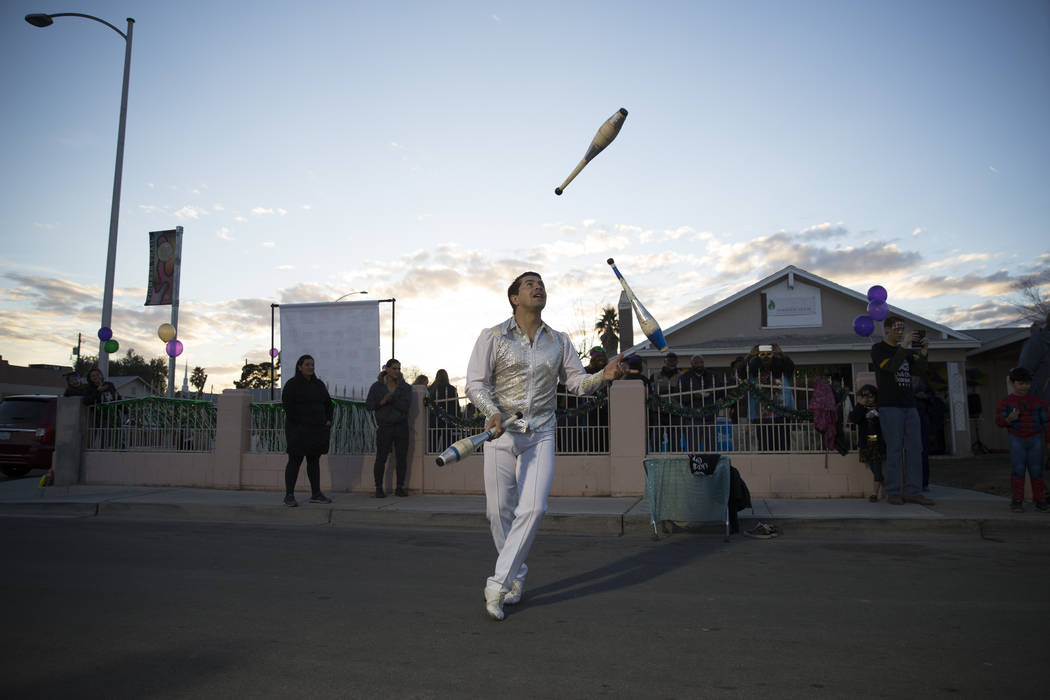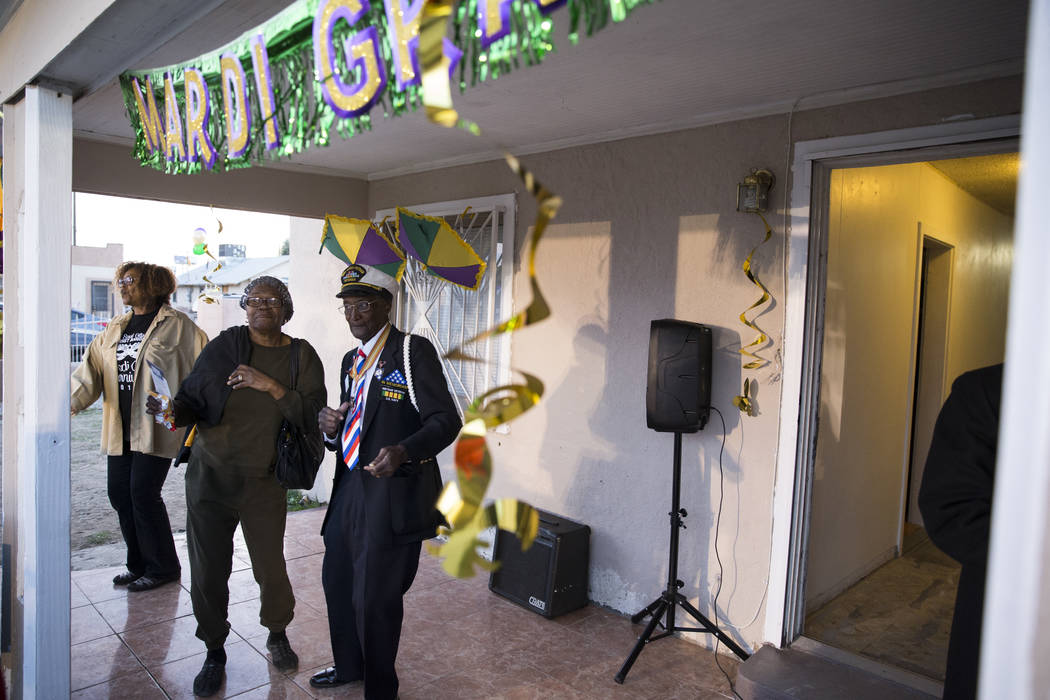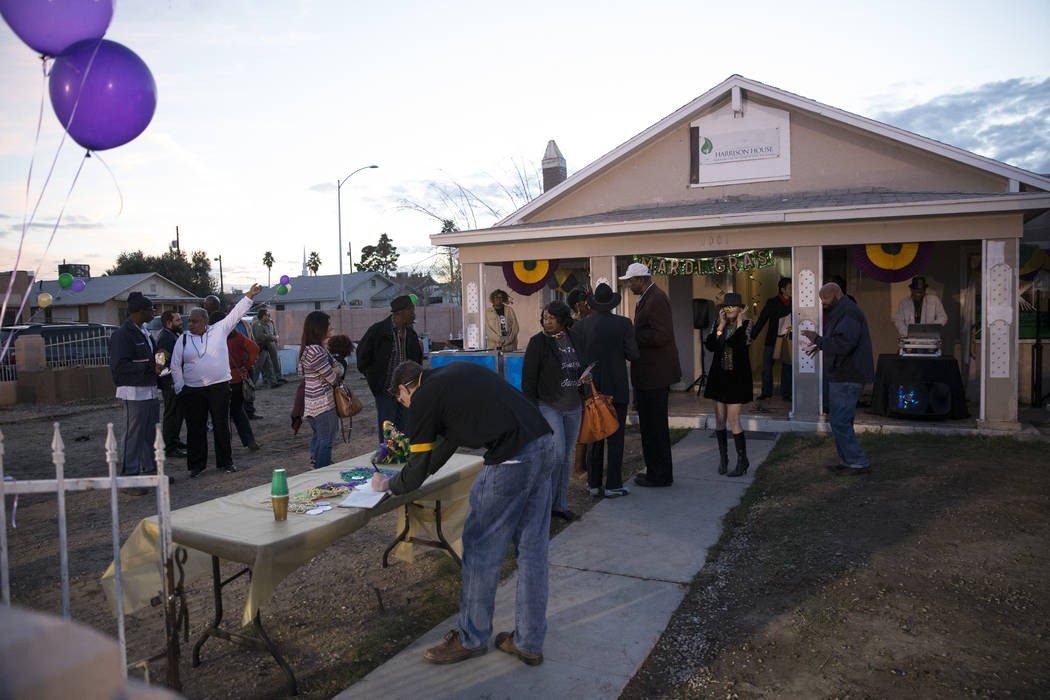 Food and music have the power to bring people together despite their differences.
That's why the smell of frying fish and the sounds of upbeat jazz music poured from Harrison House on Tuesday for Mardi Gras.
That's why Arby Hambric, a 91-year-old veteran of World War II, the Korean War and the Vietnam War, danced down the entry to the historic home on F Street, where Sammy Davis Jr., Pearl Bailey and Nat King Cole used to stay the night.
And that's why 50 residents, laughing, joking, dancing and singing, waited in line for piping-hot fried green tomatoes in the Harrison House yard.
Organized by the Ward 5 Chamber of Commerce and the Soul City Las Vegas radio show, the Fat Tuesday celebration brought together locals to celebrate the community's African-American roots and discuss issues facing the historic west side neighborhood's revitalization.
"We are here to bring about better race relations in America," Ward 5 Chamber of Commerce President Katherine Duncan told the revelers. "And we understand that better race relations starts with each one of us individually."
That's why Harrison House still exists, Duncan said. The former segregation-era building was added to the National Register of Historic Places last year.
It's also a jumping off point to talk about a sustainable future, Duncan said.
"For us, sustainability means getting out of poverty," she said.
With the restoration of the building, Duncan said she hopes it will achieve LEED certification, a rating system used to evaluate and encourage green-building practices.
Sustainability also means encouraging healthy eating practices and learning about what keeps a community in poverty, Duncan said.
Jennifer Young, a member of the Ward 5 Chamber who runs a school garden program, Penny for Thought, said food can provide a solution to most of society's problems.
"No one is going to argue here today because there's free food, free music and community," Young said. "I really, really believe that with food and music … most problems could be worked out."
There is still a long way to go to achieve that goal, Young acknowledged. The 89106 area code, where Harrison House is located, is the most food-insecure ZIP code in the valley. It's a food desert, she said.
"A food desert is when you don't have access to fresh food and can't walk to it," Young said. "There's no fresh food here for miles."
Young's program calls for building small gardens for each stop along the Las Vegas Pioneer Trail, which includes the Moulin Rouge site, St. James Church, Westside School and Woodlawn Cemetery. She helped build box planters at Harrison House, where vegetables and herbs have begun to sprout.
"My selfish motive is that I have four children, and I want my children to live on this Earth with water and food and not have to fight other people's children for it," Young said.
Duncan and Young also took time Tuesday to honor the Mardi Gras king, former state Assemblyman Harvey Munford, and queen, longtime neighborhood resident Daisy Fox. The two have been active in trying to create a vision for the neighborhood.
"Continue to do these things in the neighborhood," Fox said. "Because we are the ones that grew up in this neighborhood."
Contact Madelyn Reese at mreese@reviewjournal.com. Follow @MadelynGReese on Twitter.