Martin Luther King Jr. spoke in Las Vegas 54 years ago
Updated April 5, 2018 - 8:01 am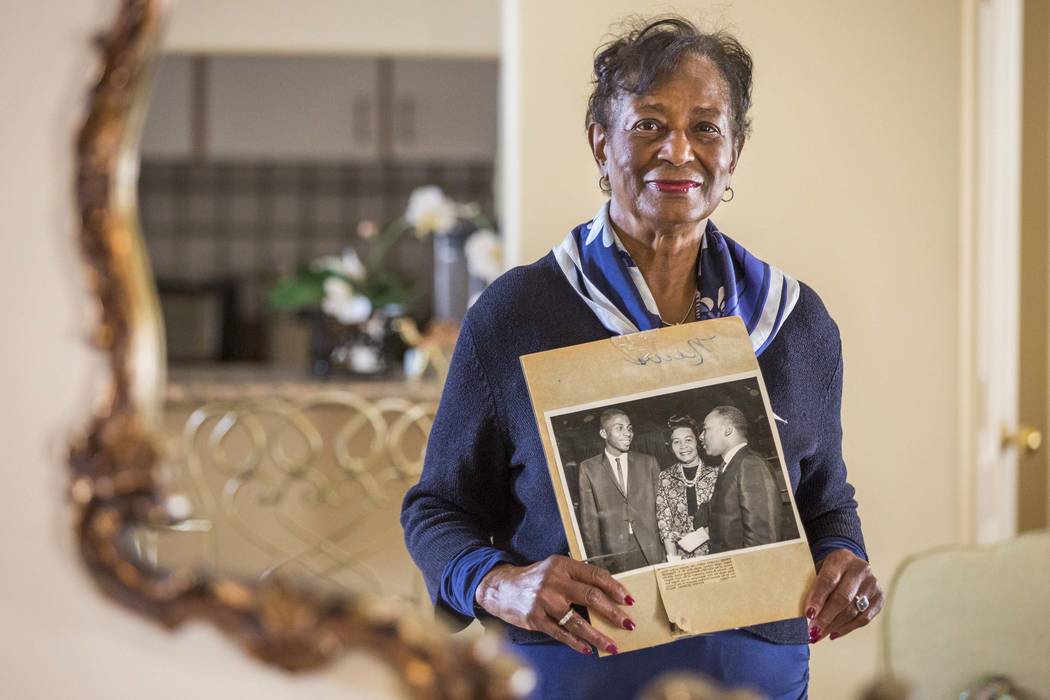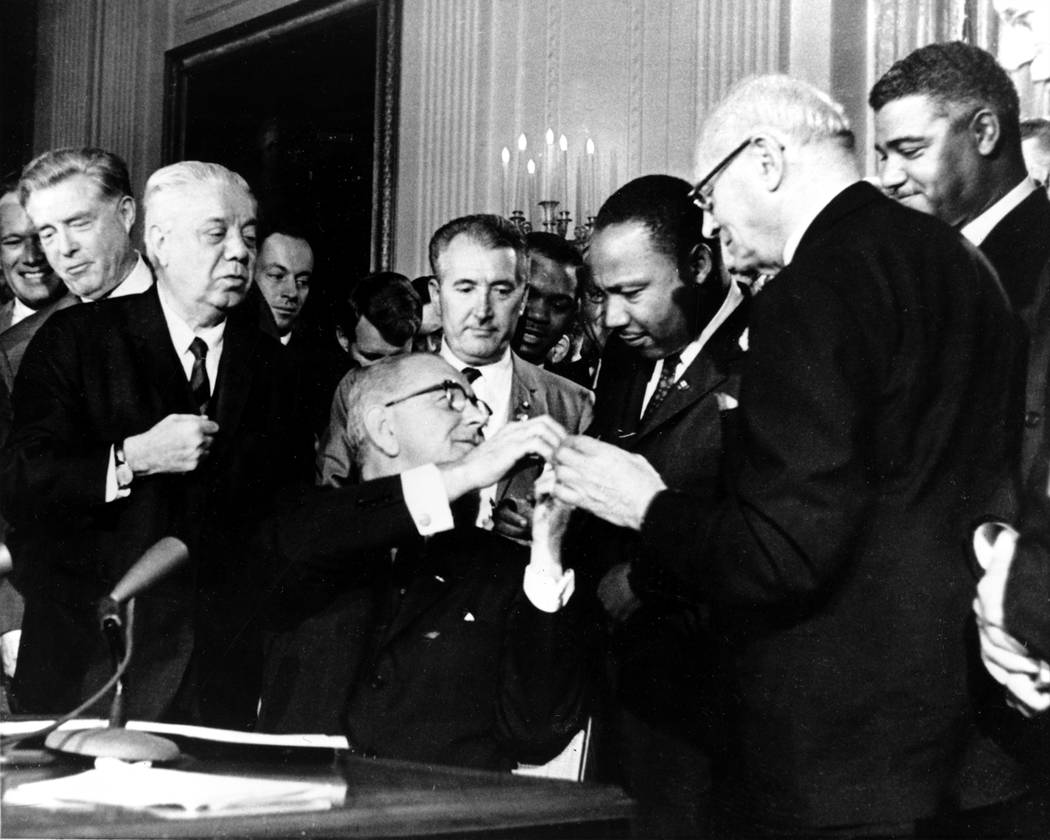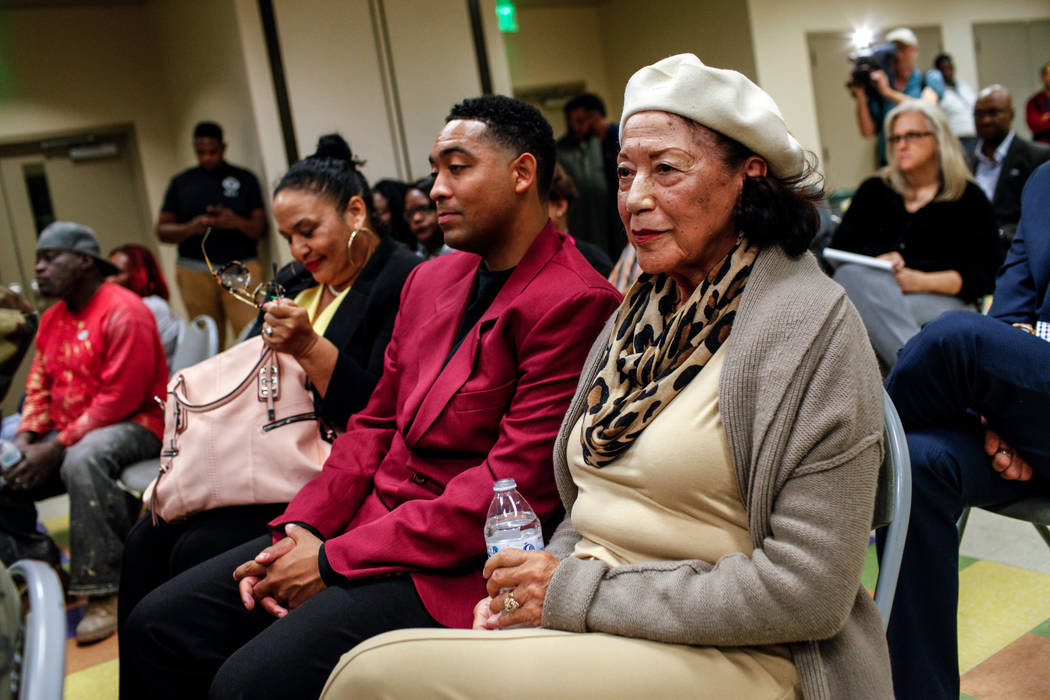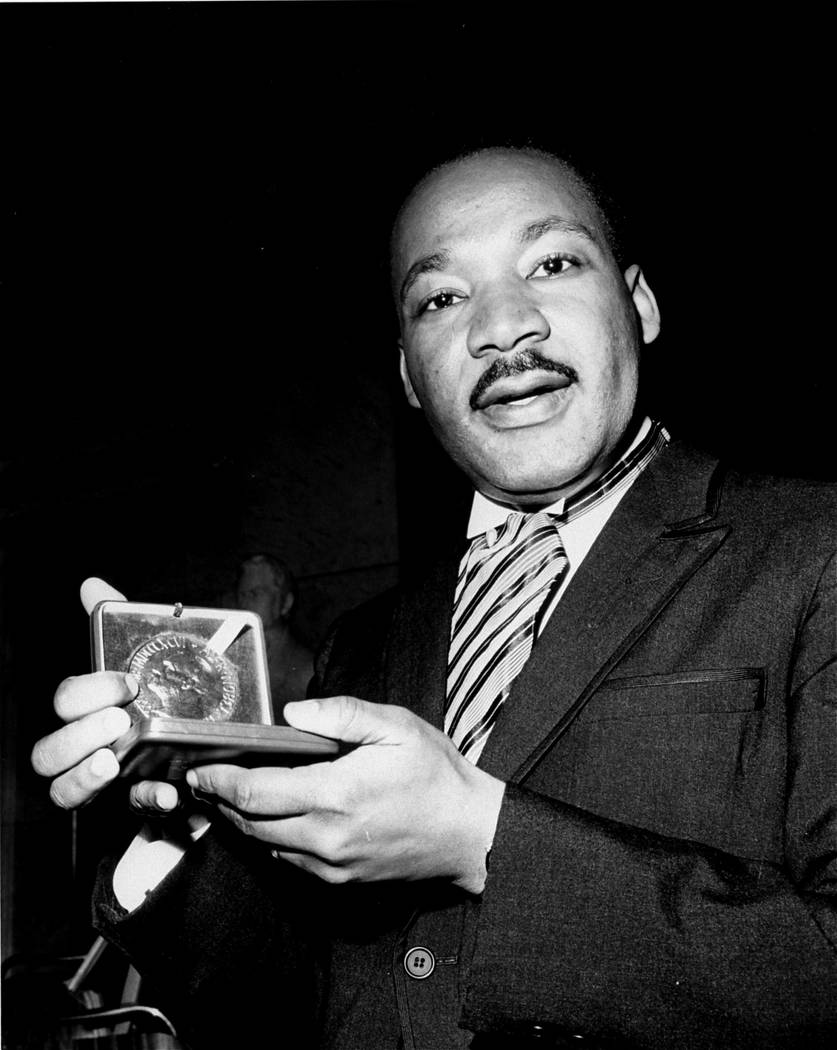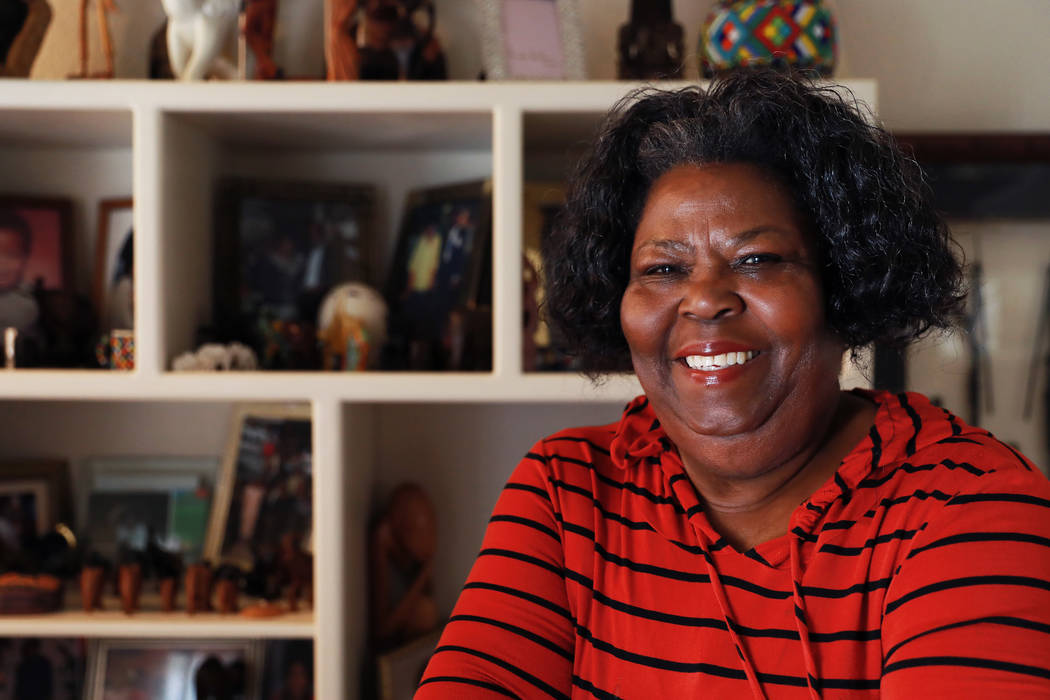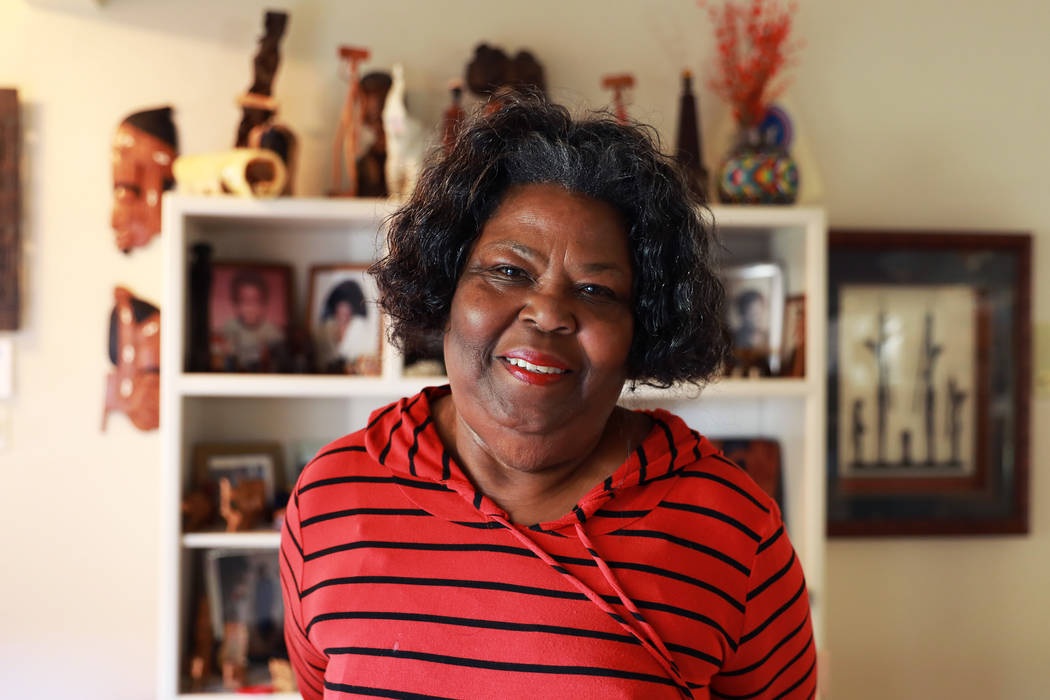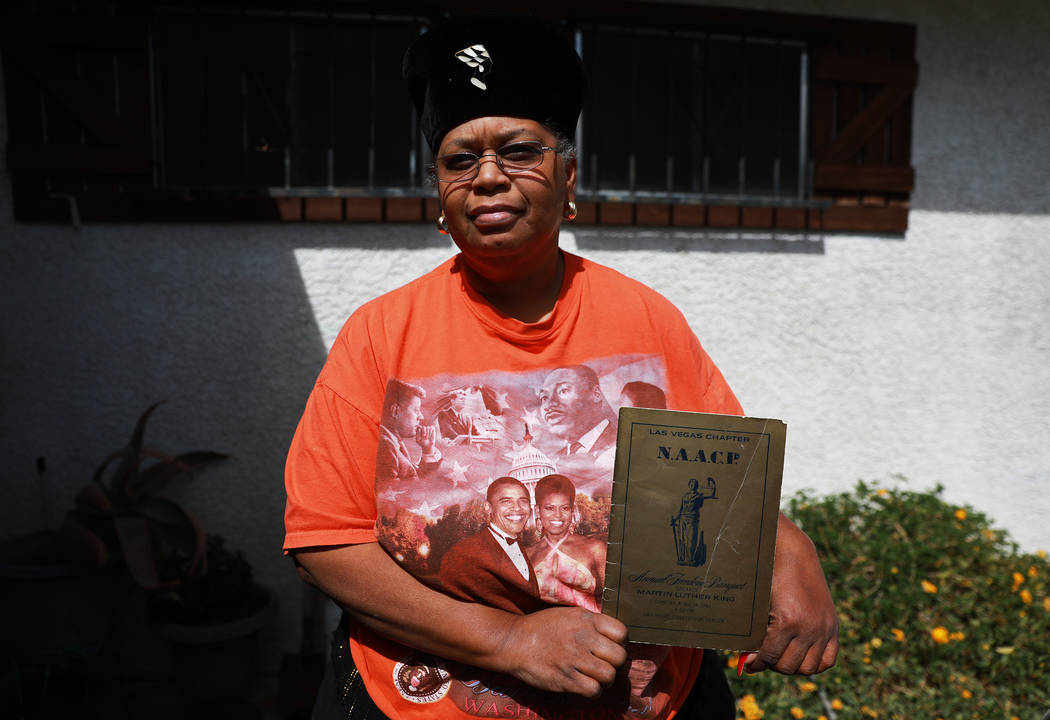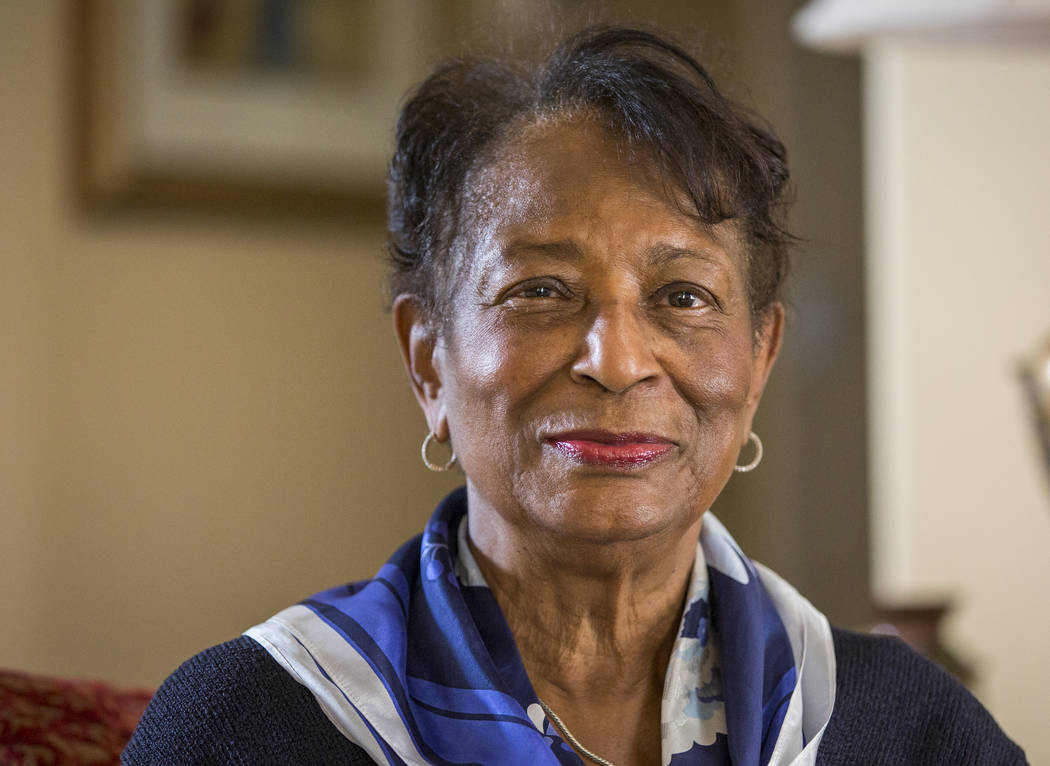 Four years before the murder of Martin Luther King Jr. in Memphis, Tennessee — 50 years ago Wednesday — Las Vegas shared in his historic legacy.
"Dr. Martin Luther KING Captures Heart, Conscience of Las Vegas," proclaimed a headline in the Las Vegas Voice, the city's African-American weekly, the day after he spoke at the Convention Center.
"Fit for a King!" began a report a week later in the paper's society column about the banquet at which King spoke.
Though the passing decades have left those who attended with sketchy memories of exactly what was said, they still vividly remember the power of the man and his message.
When he spoke that Sunday, April 26, 1964, during his only visit to Las Vegas, King, then 35, already had risen to national prominence as the country's premier civil rights leader. He'd been named Time magazine's 1963 Man of the Year. Six months after his trip to Las Vegas, King was awarded the 1964 Nobel Peace Prize.
Mississippi of the West
King's visit occurred against a social and political backdrop of statewide racial division and a robust local civil rights movement. While civil activists here had scored significant gains, Nevada's racial environment still was acrid enough to have earned the state the nickname "Mississippi of the West."
King came to speak at the Las Vegas NAACP chapter's Freedom Banquet. He accepted the invitation because "he probably knew at that time that the South was not the only place that needed the fight for equality," says Claytee D. White, director of the Oral History Research Center at UNLV.
His willingness to speak here was "an acknowledgement of the West needing its civil rights movement," says UNLV associate history professor Michael Green. King was aware "that there might be other fields to till."
College ties
"I think it (his visit) had a lot to do with my husband," says Anna Bailey, wife of Las Vegas civil rights pioneer William H. "Bob" Bailey, who was a classmate of King's at Morehouse College. "It was out of friendship. (King) really was an honorable man."
In his memoir, "Looking Up! Finding My Voice in Las Vegas," Bailey wrote that he saw King only once after college, during his 1964 visit to Las Vegas:
"I was part of the entourage that met him at the airport and we greeted one another as old friends. As his visit wore on, we talked about our days at Morehouse, the friends we had in common and, of course, the movement and how Las Vegas could become a visible player in the national struggle for civil rights."
The visit
King arrived the day before the speech and spent the night at the Sands. Just four years earlier, the Moulin Rouge agreement "had broken down a lot of (racial) barriers," Green notes, and "it is a sweet spot of history to consider that he stayed on the Strip, where a few years before, he would not have been allowed."
King's visit also came just five months after the assassination of President John F. Kennedy in Dallas.
"One of the things I remember most about his visit was the security," Bailey writes in his memoir. "From the moment he got off the plane there was at least one sheriff's deputy by his side, and while I was impressed by the protection he was receiving on the part of the U.S. Department of Justice and local law enforcement, it did bring home the weight of this man's immense responsibility."
The message
King spoke twice during that visit: at the local NAACP chapter's Freedom Banquet and at a public rally, both held at the Las Vegas Convention Center. According to the Review-Journal's next-day story, King asked Southern Nevadans to urge their senators to support the Civil Rights Act of 1964, which was enacted three months later, and to continue to employ nonviolent action to support civil rights reform.
"We will match your capacity to inflict suffering with our capacity to endure suffering," King said to "ringing cheers."
He "spoke evenly and logically, with little attempt to play on the emotions of the audience," according to the Review-Journal coverage. "Observers felt the speech was an intellectual, often poetic appeal to non-violent action rather than the emotion-pitched demand which some expected."
The crowd
The mood was "electrifying," recalls activist Ida Gaines.
"It was like a 'wow' moment: 'We're gonna see Dr. Martin Luther King today!' " she says. "Great expectations and excitement, to be able to have that experience."
King's speech was not a long one, Gaines says. "He hit some of the high points of what people really wanted to hear from him. He was very encouraging and uplifting."
"There was a magnetism about him when he stood up there," Bailey says. "We were spellbound, and it was just such an honor he came."
Sara Denton and her husband, Ralph, a Clark County commissioner, heard King's first speech and were so impressed they "wanted our children to hear him and witness, in person, this great man. So we rushed to Boulder City, dismissed the babysitter, and took them to hear him.
"Rev. King appeared without a coat or tie, his sleeves rolled up, and he gave the best speech we ever heard — even more inspiring than the first," says Sara Denton. "He said probably the same speech, in essence, as the first, but in more fire-and-brimstone passion to the second audience."
"Uplifting" was how Esther Langston, described King's words. At the time, she was secretary of the local NAACP chapter. "I think if he had been just reading the newspaper it would have been just the fact that you were in his presence," she says.
Longtime activist Ruby Duncan recalls King talking about nonviolence, and the excitement of "hearing a black man — a real, honest, brave, intelligent, strong black man — talk about the evil of being prejudiced."
Inspiring, is how former U.S. Sen. Harry Reid remembers the talk he attended. Reid recently had completed law school in Washington, D.C., and had returned to Las Vegas to build his practice. Later, when others would ask him why he felt moved to attend, Reid responded: "Because I felt it was something I had to do. I had a family and two children then, and I was working, trying to get started in my law practice. I didn't have time, but I went."
Meaning beyond words
Southern Nevadans who saw and heard King say his impact went beyond the words he spoke. Langston says King's visit energized the civil rights movement here.
"If I remember correctly, people got involved more so than they had been," she says. "The churches became more involved. Community groups were interested in looking at where we are, where we want to go and how do we get there, what were our challenges and how we can work as a community."
"By 1964, there was an established movement here and, if anything, his presence acknowledged it," Green says. "From the mid- to late-'50s onward, there is this cadre of smart, hardworking men and women who, through boycotts and maneuvering, were getting a lot done."
"Maybe the most important thing he did for the local movement," says Green, "was to reinvigorate it at a moment where people do get a little tired and could use a little inspiration."
Contact John Przybys at jprzybys@reviewjournal.com or 702-383-0280. Follow @JJPrzybys on Twitter.