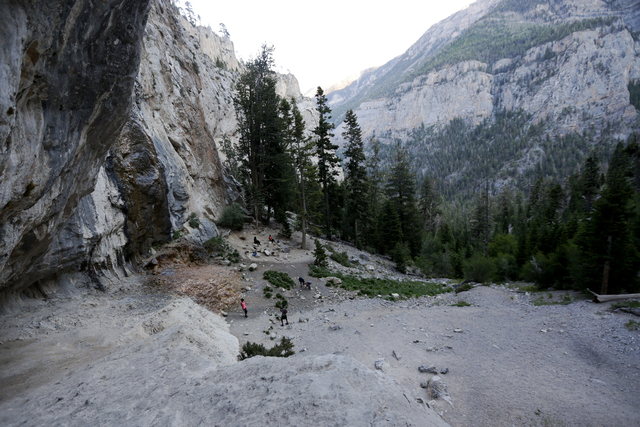 The Mary Jane Falls Trail on Mount Charleston will be closed for routine maintenance Tuesday.
A statement from the U.S. Forest Service said a maintenance crew from the Spring Mountain Youth Camp's Forestry Program will spend the day repairing damage to the trail caused by snow and ice over the winter.
The popular trail off state Route 157 in Kyle Canyon is set to reopen on Wednesday.
"The trail work is scheduled for a Tuesday so that the least amount of visiting public are affected," said Chris Linehan, recreation staff officer for the Spring Mountains National Recreation Area, in the statement. "Once the work is complete, it will be a much better experience for our visitors to enjoy the trail."
Contact Henry Brean at hbrean@reviewjournal.com or 702-383-0350. Follow @refriedbrean on Twitter.