Medical negligence alleged in death of Vegas entertainer Steve Rossi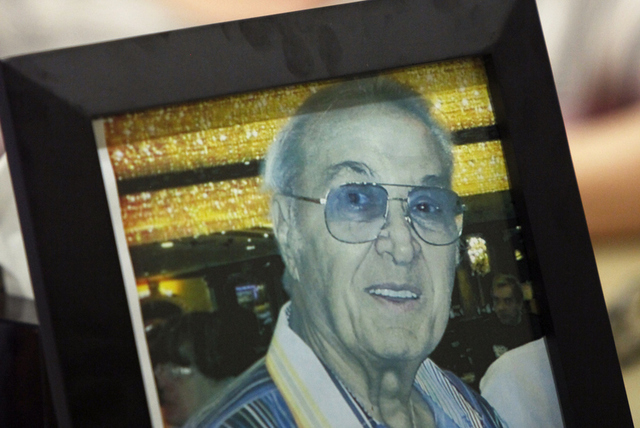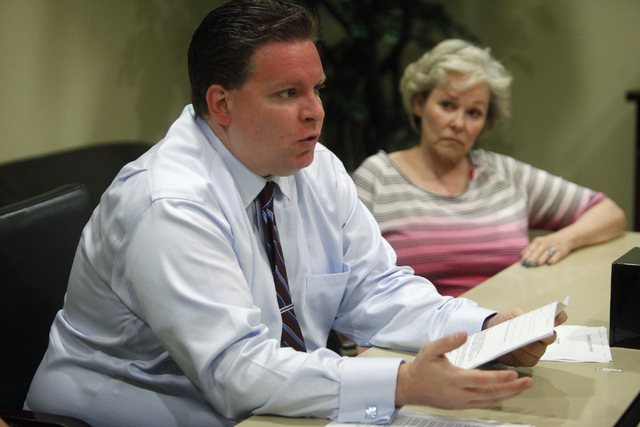 The widow and personal assistant of Las Vegas entertainer Steve Rossi filed a wrongful death lawsuit Monday against the doctor who treated him during the last four years of his life.
"I think it's important for the community to know that it lost a treasure, and it didn't have to," attorney Matthew Minucci said.
Minucci said he and his clients, Karma Kennedy and Christine Kramar, plan to use the legal process to hold those responsible for Rossi's death accountable for their actions.
Rossi died on June 22, 2014, just weeks after he was diagnosed with esophageal cancer. He was 82.
Kennedy, who is Rossi's widow, and Kramar, his personal assistant, filed their lawsuit in Clark County District Court against Dr. Stephen Dubin and the Dubin Wellness Center.
According to the complaint, Rossi was Dubin's patient from early 2010 until he died. The lawsuit alleges Dubin's negligence caused Rossi to die "a premature and painful death."
Other claims in the lawsuit include medical malpractice, breach of fiduciary duty, fraud and negligent infliction of emotional distress.
A spokeswoman with the Nevada State Board of Medical Examiners said Dubin obtained a second license in December 2010, and his specialty is listed as obstetrics and gynecology.
She said his first Nevada license was revoked in 1997.
The following explanation appears on the board's website: "The Investigative Committee of the Nevada State Board of Medical Examiners filed a formal complaint against Dr. Dubin alleging conduct intended to deceive, and obtaining a license to practice medicine by fraud or misrepresentation. It was alleged that Dr. Dubin was indicted in the U.S. District Court in Hawaii on 5 counts of violations of laws."
A woman who answered the phone Monday at the Dubin Wellness Center said the physician was busy seeing patients. Dubin did not return a message requesting comment on the lawsuit.
Rossi, a comedian and crooner, is best known as half of the comedy team Allen &Rossi, with comedian Marty Allen. The two were regulars on "The Tonight Show With Johnny Carson" and "The Merv Griffin Show," and headlined shows at major Las Vegas casinos in the 1960s until they went separate ways in 1968.
During an interview Monday with Rossi's widow and personal assistant at The Cottle Firm's law offices, Minucci said Rossi continued to perform until shortly before his death.
"Steve was unbelievably active," Kennedy added.
Kennedy, 67, said she met Rossi through her daughter in May 1996, and the two immediately began dating. She said they lived together for several years before marrying in August 2003. She said she and her husband met and befriended Dubin while he was working as an ultrasound specialist for another doctor.
According to the lawsuit's fraud claim, Dubin gave Rossi medical advice and treatment before he became licensed again in Nevada.
"He further disclosed that he 'used to be an obstetrician' but never revealed that his license had been revoked by the state of Hawaii," the document alleges.
A spokeswoman with the Hawaii Department of Commerce and Consumer Affairs said Dubin was originally licensed in 1984. She said his license was revoked in 1998, but she had no records explaining the basis for the revocation.
According to the lawsuit filed Monday, Dubin treated Rossi multiple times a week from December 2010 until his death "and yet never maintained records denoting this treatment, reasons for the visit or treatment plan."
"Dr. Dubin ingratiated himself into Steve Rossi's life, prescribed unnecessary, pointless and often bizarre treatments in order to use Steve's celebrity status and connections to political, social and economic gain," the lawsuit alleges.
The document alleges Dubin treated Rossi for diabetes, back pain, weakness, weight loss, insomnia, difficulty swallowing and other medical problems.
Until May 27, 2014, according to the lawsuit, Dubin never ordered blood work or performed any sort of cancer screening.
"He never referred Steve to any sort of specialist. He merely continued to give him vitamins and sleeping pills, with full knowledge that such treatment would yield no benefit," the lawsuit alleges.
Kennedy said her husband was at University Medical Center in late May 2014 when he learned he had stage 4 esophageal cancer.
"It was done, and it was over, and there was no cure," she said.
Minucci said esophageal cancer is treatable if detected early.
"It's not an automatic death sentence, even for someone of Steve's age," the lawyer said.
Kramar became Rossi's personal assistant in April 2011. She now works as special assistant to Steve Ross, Las Vegas mayor pro tem.
Minucci said Kramar has a claim under the state's medical malpractice statute.
Kennedy periodically fought back tears Monday as she discussed her husband. She described him as a sweet, intelligent man who "never complained."
"He was one in a billion," she said. "I kid you not."
Related Stories:
Entertainers rally funds to honor Steve Rossi with tombstone
Las Vegas entertainer Rossi dies