Metro identifies suspect, officer involved in Friday shooting on Strip
January 25, 2016 - 6:25 pm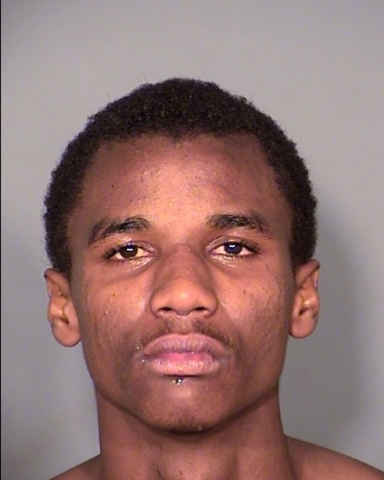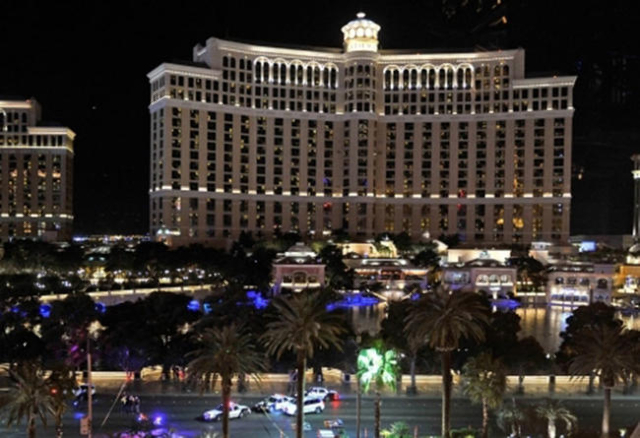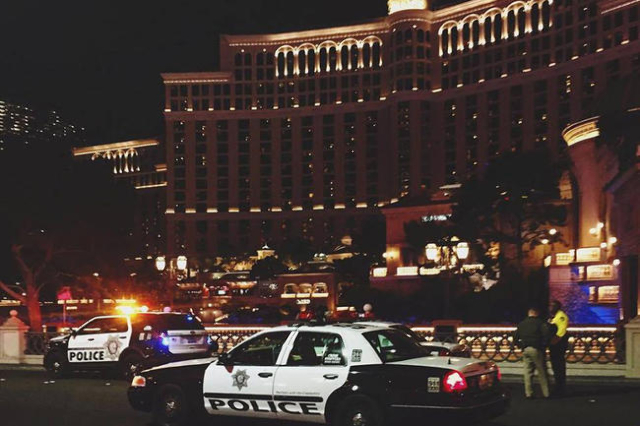 An armed man arrested after an officer-involved shooting near tourists on the Strip Friday night has been identified, Metro announced Monday.
Kahleal Black, 20, was seen waving what appeared to be a gun at people at 7:15 p.m. on the sidewalk in front of the Bellagio fountains, 3600 Las Vegas Blvd. South.
Police said the shooting happened in the moments that led up to his arrest, during which one bullet grazed a juvenile and another went through a man's clothing, though that man was not shot.
Metro plans to release details of the shooting — the first this year that involved one of its officers — at a press conference 9:30 a.m. Tuesday at police headquarters. There were no indications that the suspect fired his weapon, and police did not comment about a possible motive.
Police initially took Black into custody as a John Doe, and his identification has been credited to a public tip, Metro spokesman officer Larry Hadfield said. He was arrested on "numerous felony charges associated with him aiming a firearm at a number of citizens," Metro Capt. Matt McCarthy said in an initial video release, including four counts of assault with a deadly weapon, one count of resisting a public officer with a firearm, and one count of buying, possessing, receiving or withholding stolen property.
Black is being held without bail at the Clark County Detention Center. His first scheduled court appearance is planned for 7:30 a.m. Wednesday. Records show Black was living in Las Vegas at the time of his arrest, but efforts to reach out to his family were not successful Monday.
Metro on Monday also identified the police officer who fired: George Smith, 45. Smith has been with the force about 10½ years and is assigned to Metro's Tourist Safety Division, which consists of regular patrols on the Strip. He has been placed on "routine administrative leave pending the outcome of a review of this event," Metro said in a news release.
When asked if Smith had been involved in any previous officer-involved shootings, Hadfield said no.
Traffic was shut down between Flamingo Road and The Cosmopolitan of Las Vegas after the shooting, confusing some and frustrating others. Many thought they were walking past a segment of shooting for the new "Bourne" movie, which had been filming on the Strip earlier that week, but production was not scheduled for Friday night, Hadfield said on the scene.
Among other things shut down after the shooting was the Bellagio fountain show, which normally runs every 15 minutes but did not play again that night.
Review-Journal writer Christian Bertolaccini contributed to this report. Contact rcrobsy@reviewjournal.com or 702-387-5290. Find her on Twitter: @rachelacrosby.