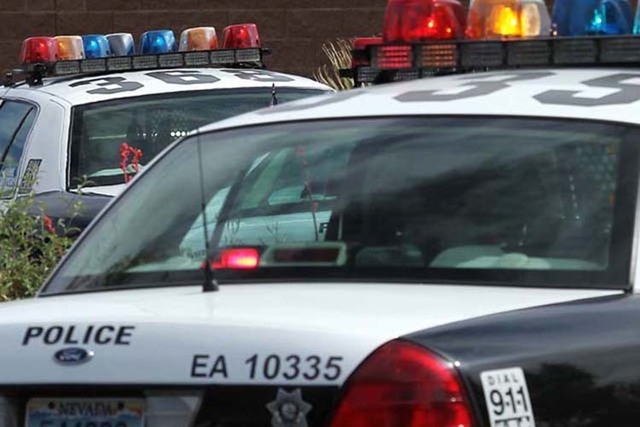 Las Vegas police said they apprehended two fugitives — including one wanted for attempted murder — Friday after they collided with a Clark County water reclamation vehicle.
It happened about 11:50 a.m. when a U.S. Marshall Task Force vehicle was tailing after the men, who were headed north on Boulder Highway near Missouri Avenue, according to police.
When the men realized they were being followed, they tried to speed off but ended up hitting the county vehicle, Metro Lt. Bruce Miyama said.
The driver was wanted for attempted murder in Tennessee, Miyama said. The passenger in the vehicle was also a fugitive whose charges were related to the driver's. Both men were taken into custody following the crash.
Police did not release the names or ages of the men, or whether the second fugitive was also from Tennessee.
Contact Kimber Laux at klaux@reviewjournal.com or 702-383-0381. Find her on Twitter: @lauxkimber.