Metro police dog stabbed during barricade incident overnight in stable condition
February 12, 2016 - 3:47 pm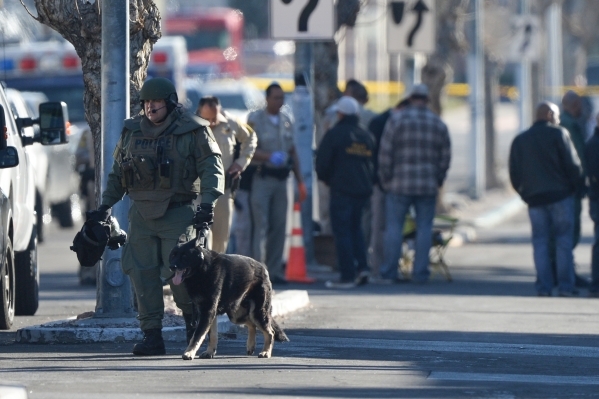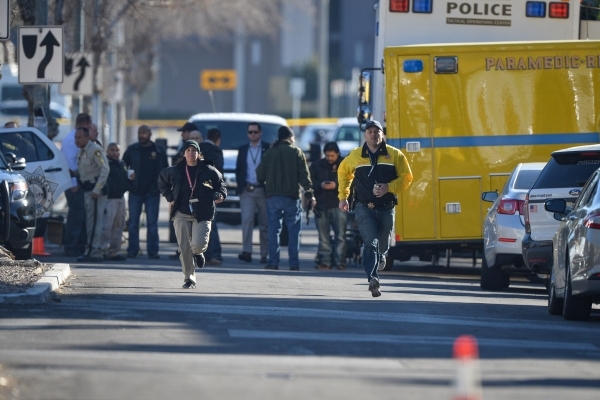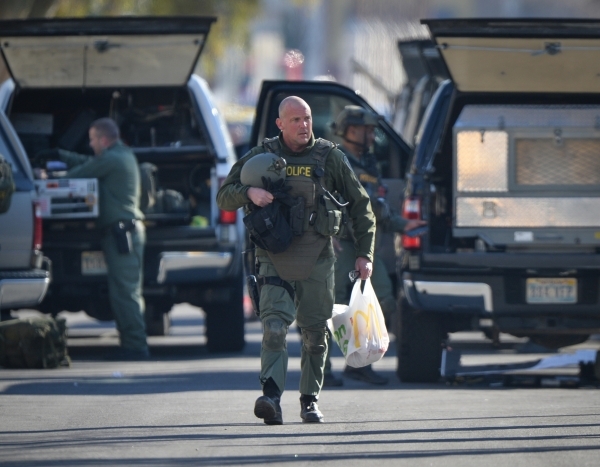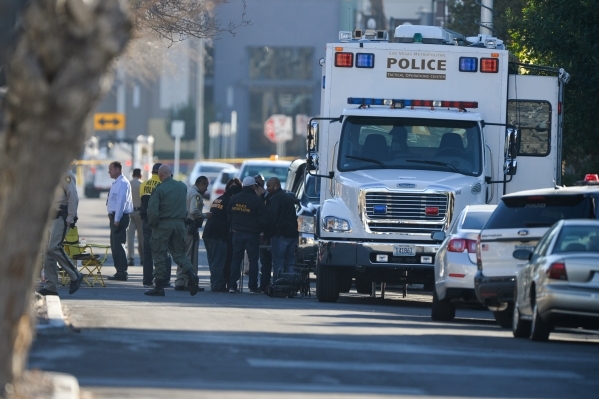 A police dog that underwent surgery was released in stable condition after being injured in a barricade incident where a suspect was taken into custody after a 12-hour standoff in the central valley.
The Friends of the Las Vegas Police K9's Facebook page said Friday afternoon: "K9 Nicky is out of surgery and stable at this time."
Nicky was taken to an animal hospital, where she underwent surgery for multiple stab wounds, police said.
Residents at the Maryland Park Apartments, 1100 Dumont Blvd. near Maryland Parkway and Twain Avenue, had been evacuated from their homes Thursday night while police negotiated with a man barricaded inside one of the units, according to Metro Lt. Kendell Bell. The residents were allowed to return after the incident ended, police said.
Metro received a call just before 9 p.m. Thursday about a man yelling for help and possible shots fired, Bell said Friday morning.
Upon arrival, police found a broken window to the apartment and tried to establish communication with the man inside, officer Jesse Roybal said.
SWAT negotiators made brief contact with the man before he discontinued the communication. The man was thought to be armed, but police were not able to confirm the use or possession of any weapons other than a knife used to stab the dog, police said.
Officers devised a plan to use the dog to get the man into custody. The suspect was bitten numerous times, and the dog was stabbed near the head multiple times. "There are charges associated with hurting a police dog," Roybal said.
The suspect was taken into custody and taken to Sunrise Hospital and Medical Center. His condition is unknown, according to police.
"At the end of the day, our goal is to take someone into custody without using much force and being able to keep the community safe," Roybal said. "That's why we displace residents."
Distraction tactics were used on the suspect, but police did not fire any shots, according to the department.
This is a developing story. Check back for updates.
Review-Journal reporter Christian Bertolaccini contributed to this story. Contact Lawren Linehan at llinehan@reviewjournal.com or at 702-383-0381. Find her on Twitter: @lawrenlinehan. Contact Christian Bertolaccini at cbertolaccini@reviewjournal.com and 702-383-4081. Find him on Twitter: @bertolaccinic