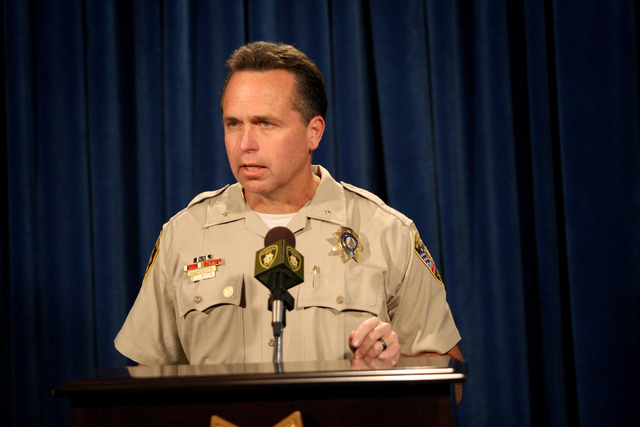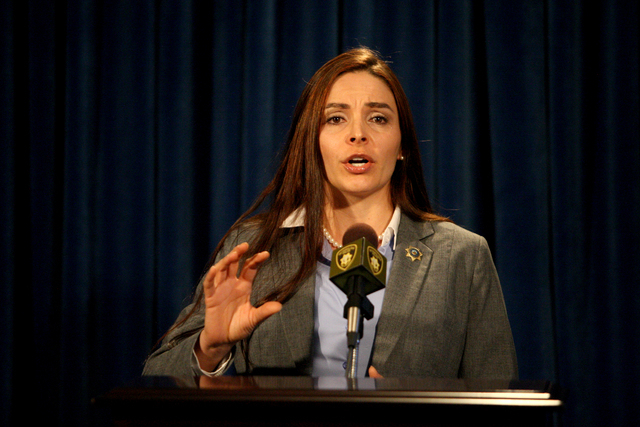 With gun violence and drug-related homicides on the rise in Las Vegas in 2015, police are hoping extra community outreach will quell the storm of aggression.
"2015 is shaping up to be a very violent year in our community," Deputy Chief Tom Roberts said Wednesday during a press conference.
Metro has seen a 30 percent increase in shootings compared to the same time period last year. In 2014, there were 194 shootings by the middle of May. This year they have investigated 252, Roberts said.
While the total number of homicides are about the same —45 this year compared to 48 last year — the number of drug-related killings in 2015 has already matched the total for last year at seven, Metro homicide Captain Chris Tomaino said during the press conference.
"That is a disturbing trend we are seeing," Tomaino said.
Enter the Season of Peace project.
Running from June 8 to 15 in Las Vegas as well as eight other cities across the country, the project aims to create a week-long cease-fire between gangs and significantly drop violent crime. The project utilizes faith-based organizations and churches to bring community members and police together for events such as "peace walks" through the neighborhoods and street-side memorials for those who have died by violence.
The hope, Roberts said, is to go the entire week without a homicide or shooting.
Contact reporter Colton Lochhead at clochhead@reviewjournal.com or 702-383-4638. Find him on Twitter: @ColtonLochhead
RELATED
Officials identify officer, dead man in Wednesday shooting
Las Vegas police name SWAT officer involved in fatal shooting
Man killed in shooting identified; police call it drug-related