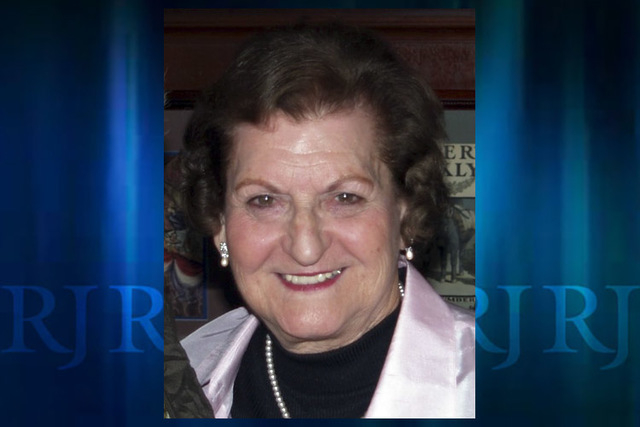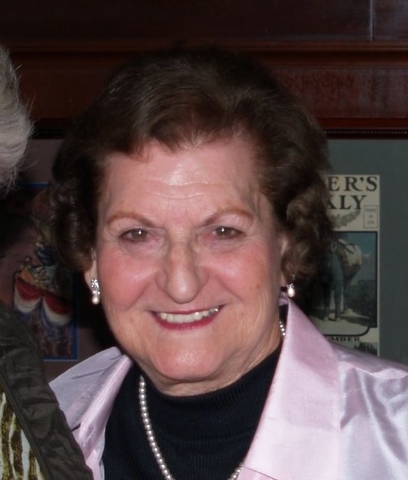 Miriam Katz, called Mimi by friends and loved ones, died Saturday following a brief battle with brain cancer.
She would have been 89 in a couple of weeks, but her daughter, Nancy Katz, said you never would have guessed her age.
"She was a young 89," she said. "My sisters and I could never keep track of her."
Retirement opened up a whole new world for a woman who had already accomplished a lot. Katz said her mother remained independent, even after the diagnosis of her illness after she suffered a seizure.
Miriam Katz, a lifelong learner, took classes through a UNLV program for seniors and volunteered at the Cleveland Clinic Lou Ruvo Center for Brain Health once a week. Every day she had a lunch meeting, volunteer obligation or plans with friends.
She never stopped living life on her terms. At 88, Katz was the one driving her friends all around town.
Katz was born on April 25, 1926, in Boston and moved to Las Vegas in 1957. For a short time she worked at the Clark County School District until she and her husband of 42 years, the late George Katz, began having children. When her daughters grew old enough to care for themselves after school, Katz went back to work, spending years as a convention sales and community relations representative at the Sands, Sahara and Hilton resorts.
Dorothy Eisenberg, a close friend for 50 years, said one of Katz' greatest strengths — besides her devotion to her family — was her ability to organize. The women were active with the League of Women Voters when the group was started and helped it grow.
"Mimi knew how to reach out to every­body," Eisenberg said. "Anyone who wanted to make a difference went to her. She could carry through with an idea and bring people along with her."
She was politically involved and organized special events. She worked on both campaigns for President Bill Clinton and held candidate nights during elections at Temple Beth Sholom.
"I adored Mimi Katz. She was my favorite bubbie," Rep. Dina Titus, D-Las Vegas, said in a statement Monday. "I personally will miss her delightful smile and warm embrace but take comfort in knowing that her legacy of selfless community service lives on here in Las Vegas."
Katz played a pivotal role in creating the organization's Holocaust program, arranging for survivors to speak and engaging area students during her 10-year career with the Jewish Federation of Las Vegas.
About three years ago she became the victim of a scam that targeted senior citizens, with the scammer pretending to be a grandchild who needs money.
"Of course she wanted to be a hero," Nancy Katz said. "The grandma gene kicked in."
Miriam Katz, always civic-minded, shared the lesson she learned with the whole community. She organized a meeting with Las Vegas police and the FBI to warn people about the scam.
And when her time was running short, she decided she was going to die on her own terms, Nancy Katz said. She made the decision to go into hospice care. Then Miriam Katz told her daughters when she was ready to go.
"I'm going at 10," she said Saturday.
She slipped into a deep sleep about 10 a.m. and died shortly after.
Funeral services will be held at noon on Friday at King David Memorial Chapel, 2697 E. Eldorado Lane. Burial will follow at Palm Valley View Cemetery.
Contact Wesley Juhl at wjuhl@reviewjournal.com and 702-383-0391. Find him on Twitter: @WesJuhl.