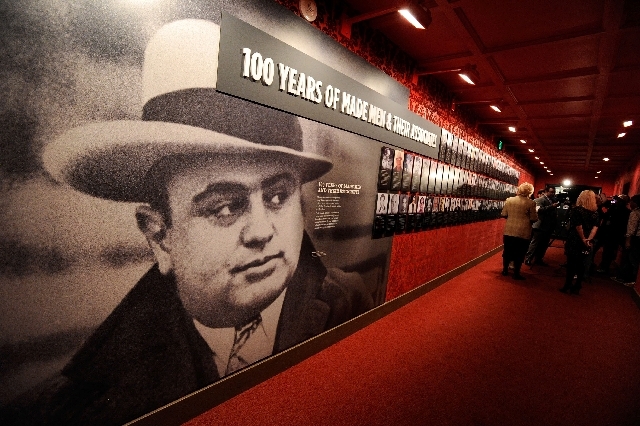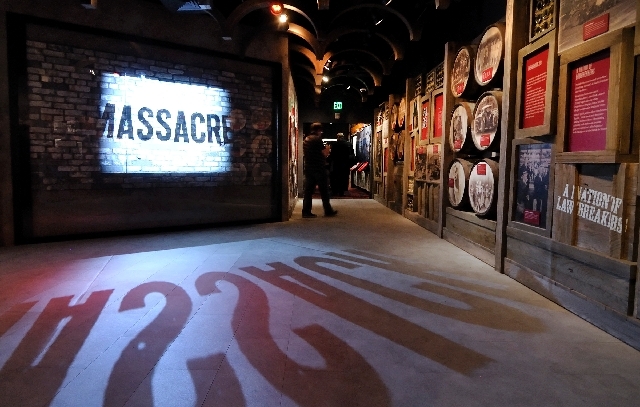 The American Public Works Association recently named the Mob Museum in Las Vegas as a 2013 Public Works Project of the Year.
The museum will be presented with the national Project of the Year Award for Historical Restoration/Preservation $25 million – $75 million in August at an awards ceremony in Chicago, according to the association.
The City of Las Vegas Public Works Department, APCO Construction and Westlake Reed Leskosky will be recognized at the ceremony as the museum's managing agency, primacy contractor and primary consultant respectively.
Officially known as the National Museum of Organized Crime and Law Enforcement in Las Vegas, the museum is a renovation of a 1933 former U.S. post office and federal courthouse. It is listed on both the Nevada and National Register of Historic Places.
"This was a unique project in that it involved extensive work to bring the building back to its original historical features," said Jorge Cervantes, the city's Public Works Director. "The work was done with an eye toward ensuring the building's history and architecture is preserved for generations to come."
The building cost $42 million in renovations and contains approximately 17,000 square feet of exhibit galleries covering three floors. It opened in February 2012.
The museum is located at 300 Stewart Avenue and is open seven days a week from 10 a.m. to 7 p.m. On Friday and Saturday, it closes at 8:00 p.m.
Contact reporter Caitlyn Belcher at cbelcher@reviewjournal.com or 702-383-0264.