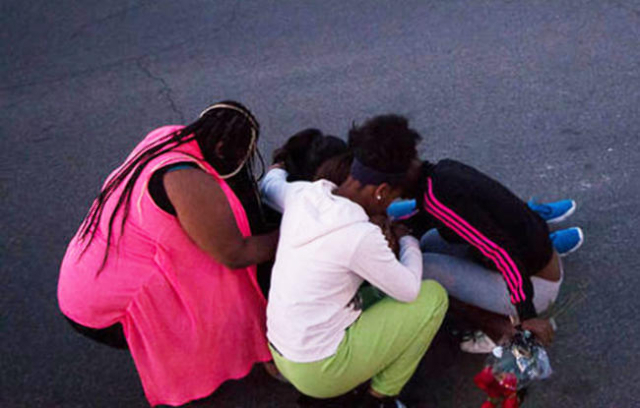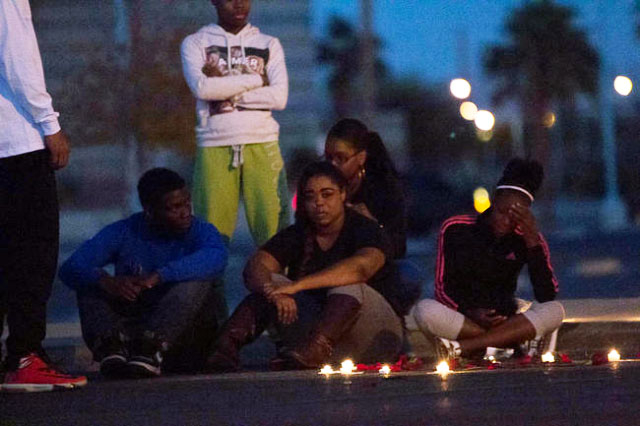 Classes and activities at Mojave High School will go on as normal Monday after a fatal shooting during an after-school brawl next to the campus Friday, the school principal said.
But there will be a stronger police presence and grief counselors available throughout the week, Principal Antonio Rael said on the school's Facebook account. "The safety and care of each and every Mojave student is my top priority," he said. After-school activities were cancelled over the weekend.
On Friday, almost an hour after classes were dismissed, a brawl broke out among a group of 40 to 50 people, North Las Vegas police said. At least one gunshot rang out and Taylor Brantley, 16, was fatally wounded.
Police did not release many more details, but on Friday night said they were still interviewing witnesses and that a gun had not been recovered. Police had not announced any arrests on Sunday.
Brantley's girlfriend during a candlelight vigil on Saturday told the Review-Journal that she found out Brantley had been shot when someone uploaded a video of him dying on Facebook.
Last year, Brantley was questioned by North Las Vegas police in a Sept. 5 murder investigation, in which he told detectives he witnessed the shooting death of Andrea Lafon, 20. Brantley said he saw a Mojave student argue with Lafon in a marijuana deal gone wrong, and saw him with a gun when the fatal round was fired.
That teen was arrested, but charges were later dropped after a surveillance video surfaced showing him at a convenience store almost at the same time of the shooting and wearing a different color shirt than what witnesses described.
No more arrests have been announced in that case.
"Our thoughts and prayers are with the family of the young man who lost his life in such a senseless way," Rael said about Friday's shooting.
Contact Ricardo Torres at rtorres@reviewjournal.com and 702-383-0381. Find him on Twitter: @rickytwrites.