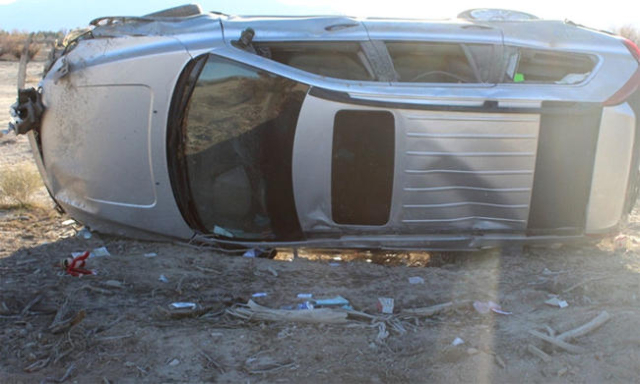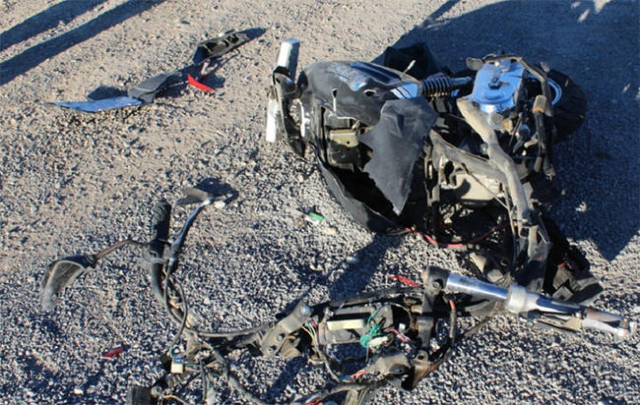 Nevada Highway Patrol is investigating the year's first fatal collision in Southern Nevada, which killed a man in Pahrump.
In a statement, the highway patrol said that just before 1 p.m. on Jan. 1, a 2005 Volvo XC90 was travelling westbound on West Betty Avenue approaching the intersection of North Leslie Street. At the same time, a black moped was travelling northbound on North Leslie Street approaching West Betty Avenue.
The Volvo's driver failed to stop at a stop sign and entered the intersection, the statement said.
The black moped struck the Volvo's left side and its rider was ejected, the highway patrol said. The Volvo's 46-year-old driver lost control of his vehicle, which rolled over. The driver wasn't wearing a seat belt and was thrown from the car, the release said.
The moped's 71-year-old driver was pronounced dead at the scene. Mercy Air transported the Volvo's to University Medical Center with serious injuries, the release said; police suspect he was driving under the influence.
A highway patrol spokesman said the dead man's next of kin had not been notified and that he didn't know when the identities of the driver and the deceased would be released.
Contact Christian Bertolaccini at cbertolaccini@reviewjournal.com and 702-383-0381. Find him on Twitter: @bertolaccinic.