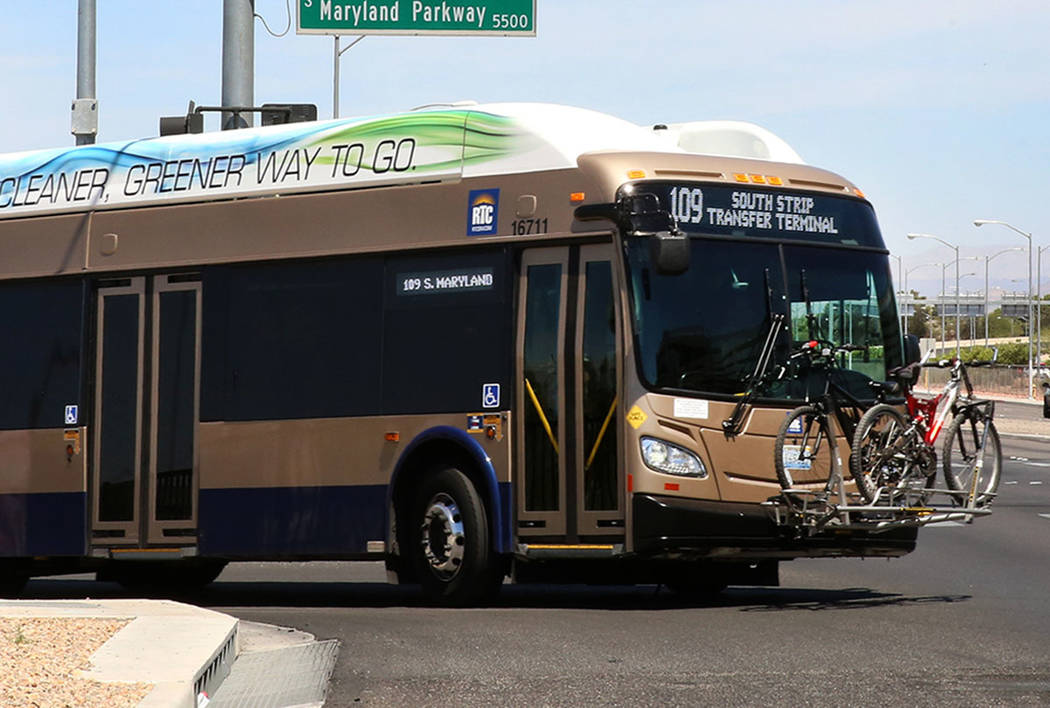 More than 100,000 bus passes were purchased from a smartphone app launched last year by the Regional Transportation Commission of Southern Nevada, agency officials said Wednesday.
Purchasing those transit tickets on the mobile ticketing application, known as RideRTC, saved about $10,000 in costs to print paper passes, commission spokeswoman Catherine Lu said.
The app, available on Android and Apple smartphones since September, has an average of 6,100 monthly downloads, Lu said.
When RideRTC was launched, agency officials said they hoped the technology would connect with a new generation of younger bus riders who tend to rely on smartphones for nearly every aspect of life.
The app can access a rider's location from a phone's GPS system, allowing it to display the nearest bus stops and plan routes. Real-time bus arrival information is also available if riders are using their cellular or Wi-Fi networks.
For riders who aren't as tech-savvy, bus tickets are still available for purchase online and at vending machines.
Contact Art Marroquin at amarroquin@reviewjournal.com or 702-383-0336. Follow @AMarroquin_LV on Twitter.