More women join Holly Madison lawsuit against burlesque club
February 16, 2015 - 8:33 pm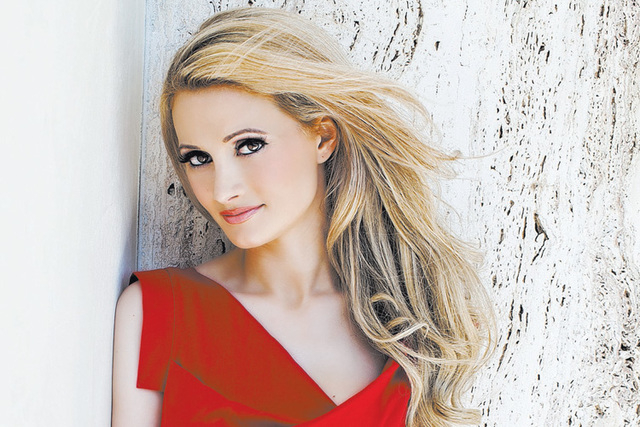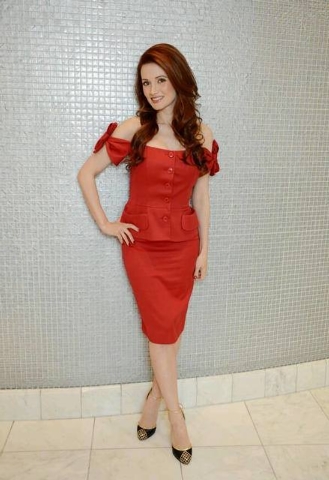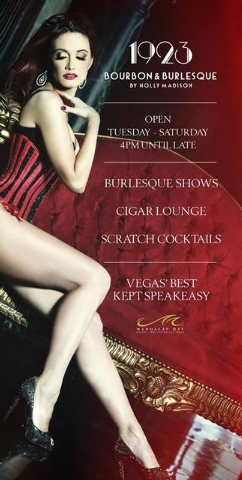 Two women who worked with Holly Madison at 1923 Bourbon and Burlesque have joined the reality TV star and Las Vegas showgirl's lawsuit alleging the women were secretly recorded last year in a backstage dressing room.
Megan Hebert and Plamena Mihaylova, a server and a cocktail waitress, joined dancers Michelle Diterlizzi, Burgendy Candace Kirtz, Monica Alexandra Klus and Sophia Monica in the suit against Fat Hat LLC, who operates 1923 Bourbon and Burlesque in the mall at Mandalay Bay.
Attorney Jared Kahn, who represents the club, has also been added as a defendant for statements made to the Review-Journal earlier this month.
Madison and her company, Awesometown Inc., filed a lawsuit against multiple individuals involved with her show, 1923 Bourbon and Burlesque by Holly Madison on Feb. 2. A second suit was filed at the same time on behalf of four other dancers by the Las Vegas firm, Garcia-Mendoza and Snavely.
The court documents allege that the corporations and managers who hired Madison and ran the venue filmed, transmitted and disseminated images of the women naked and changing costumes for about five months last year without the women's knowledge or consent.
Kahn had said the club was not surprised by the lawsuit.
"This is a publicity stunt by Holly to promote her upcoming book and attempt to extract a seven-figure settlement from 1923," he said earlier this month.
A source close to the club had said the camera in question was positioned in a hallway facing an exit, and dancers were changing in the walkway.
Attorney Eva Garcia-Mendoza, representing the women, said Kahn's remarks constituted defamation. She also refuted the club's claims that the camera was aimed at a hallway. She has a picture that shows the camera focusing directly on the changing room, she said.
Kahn did not comment on the suit against him, but he did say that the club is waiting to be served to file its response.
Contact Wesley Juhl at wjuhl@reviewjournal.com and 702-383-0391. Find him on Twitter: @WesJuhl.