Morning fire damages apartments
October 6, 2012 - 10:25 am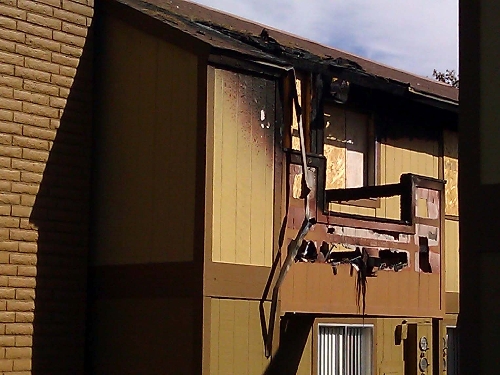 A Saturday morning fire in the attic of a two-story apartment building caused heavy damage to three units, leaving 14 people homeless, but no serious injuries were reported.
Emergency crews from the Las Vegas Fire Department responded just before 8:30 a.m. to the Alpine Village Apartments at 901 Brush St., near the intersection of Decatur and Charleston boulevards.
James Barnett of nearby Padua Way counted 25 firetrucks and commented, "I didn't know Las Vegas had so many firetrucks."
The American Red Cross is helping the residents find temporary shelter.
Officials said an electrical problem appeared to be the cause of the fire.