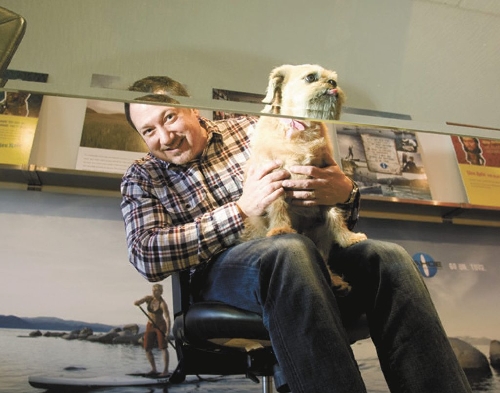 If local companies' hiring plans offer any indication, Southern Nevada isn't likely to get a big reprieve in 2011 from its record 14.9 percent un­employment.
A Review-Journal survey conducted online in December and early January found that 55.5 percent of local businesses, most of them smaller operations, said they'll keep staffing at current levels in 2011, while 21.1 percent said they'll hire additional employees. Another 10.3 percent said they might cut workers in the year.
Sure, some of the city's biggest employers will boost their labor forces in 2011. Station Casinos said on Jan. 13 that it would add 1,000 workers in coming months to match improving economic conditions.
And in a Friday interview covering Nevada's jobless rate, local researcher and consultant Jeremy Aguero cited growing anecdotal evidence that area businesses ranging from cab companies to restaurants want to hire. Even members of some construction trades say they're seeing improvements in the local economy, Aguero said.
Still, most companies surveyed said economic conditions remain too tenuous for them to consider creating jobs.
Consider COP Security, a Las Vegas business that provides bodyguards and other monitors to local conventions.
The company maintains a pool of about 250 workers to handle trade show security, and Bob Gatewood, the company's president, said he doesn't plan to boost that labor base before 2012. That's because COP Security's biggest client, January's International Consumer Electronics Show, scaled back its exhibit space during the recession. Until that floor area bounces back to pre-recession levels, COP Security won't need to bring on additional help, Gatewood said.
Even executives who said they plan to hire won't bolster their work forces significantly.
The Glenn Group, a Las Vegas advertising agency, brought on an account coordinator about two months ago; thanks to increased demand in every discipline from television production to website development, the company now wants a production artist to augment its 40-worker staff, said Chief Executive Officer Valerie Glenn.
But the new hires won't come close to replacing the 10 positions the agency cut during the downturn. Glenn said she doesn't have immediate plans to restore those jobs.
"Our business is good, and 2011 is starting out with a bang," Glenn said. "If it should continue, then I would anticipate we would possibly continue to hire, but we'll do that very modestly. We're not where we were before, and it will take time to get there, if it ever does come back to pre-recession levels. We all will probably think a little bit more conservatively in our businesses than we did three or four years ago, and I don't know that that's a bad thing."
Nor does Alida Delponte expect big hiring increases in 2011.
Delponte, who owns the UPS Store at 8550 W. Charleston Blvd., had to pare her full-time staff from three to two during the downturn as her daily customer load dwindled from 150 to around 90, a falloff she blames partly on declining population in the neighborhoods around her store. Also buffeting Delponte's business are changing consumer habits, as patrons have turned to online shipping and gift cards that don't need packaging.
But Delponte said consumers still use her store's other services, including copying and notarizing, and she said that will enable her to hire a part-timer in March.
For a more robust hiring outlook, head over to Hash House Family Restaurant on South Decatur Boulevard.
Owner Mary Rusch said she'll need to supplement her six-person staff with up to four new workers in coming months. Credit the boost to a company expansion: Hash House added a line of homemade goodies, including cinnamon rolls and carrot cake, to the hashes and triple-decker avocado-bacon sandwiches it already offered at breakfast and lunch.
"The baked goods give me a wider audience. We've already increased our sales because of them," Rusch said.
Though Hash House's sales dipped roughly 8 percent from 2008 to 2009, its revenue improved in 2010 by about 5 percent. New jobs won't be far behind, Rusch said.
Just as most survey respondents expect caution on the hiring front, many said they anticipate conservative pay raises, too.
Nearly half, or 45.2 percent, said they won't give raises or bonuses in 2011, while 5.4 percent said they might cut pay. Another 17.1 percent said they'd deliver normal raises and bonuses, and 19.7 percent said there'd be more money for employees, albeit through smaller-than-usual wage increases.
Among some of the businesses that do plan compensation bumps, it's just time for the improved pay.
Delponte won't increase base pay in 2011, but she did hand out bonuses at Christmas, and she said she'll do the same this year.
"They work hard all year, they really do," she said. "They're very dependable, and that's especially important for small businesses. I have to thank them in some way. They need to feel appreciated."
At Hash House, raises are long past due, Rusch said.
She couldn't swing wage hikes for most of her employees during the downturn's depths, but 2011 will be different, she said. For example, workers making $10 an hour could get a boost to $10.75 or $11, because sales will be solid enough to justify the gain.
But companies aren't sticking strictly with increased pay to bolster employee morale.
A full 56.2 percent of survey respondents said they've focused on intangible benefits to boost workplace attitudes and help make up for the higher workloads that come with staff reductions.
Rusch said she's offering staffers more flex time, allowing them to choose their off hours and days.
And over at the Glenn Group, some of the company's pre-recession perks, including allowing pets in the office, have proven especially popular in hard times. Glenn also closed the office between Christmas and New Year's, and gave her staffers the week off with pay. Company barbecues have helped employees bond as well, Glenn said.
"These are things we've actually done for a long time, and we expect to continue doing them," she said. "I don't know that anything replaces the ability to give people increases in their compensation based on their good work or their longevity with the company, and we all look forward to getting back to some sense of normalcy in doing that. But a lot of times, what helps is the gift of flexibility and time that people need right now."
Contact reporter Jennifer Robison at jrobison@reviewjournal.com or 702-380-4512.
About the survey
The Review-Journal asked local businesspeople to participate in a wide-ranging survey in December and January. The questionnaire asked area professionals for their opinions on issues such as the local economy's prospects in 2011, expectations for the upcoming state legislative session and how to improve local schools. Nearly 1,000 people responded.
• Jan. 24, Las Vegas Business Press: SURVEY: Diversity key to reviving state economy