Most legal holds are failing mentally ill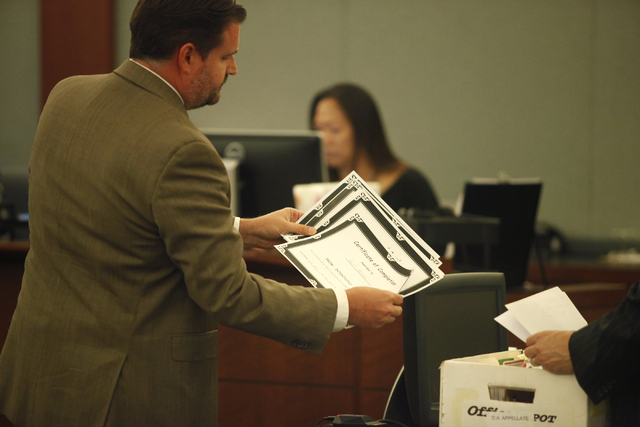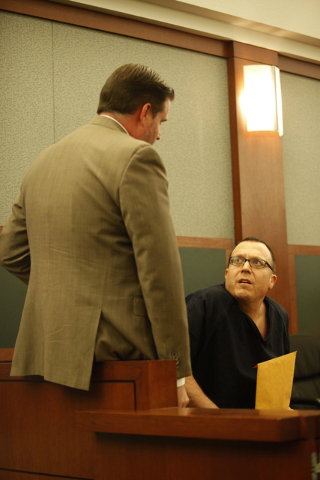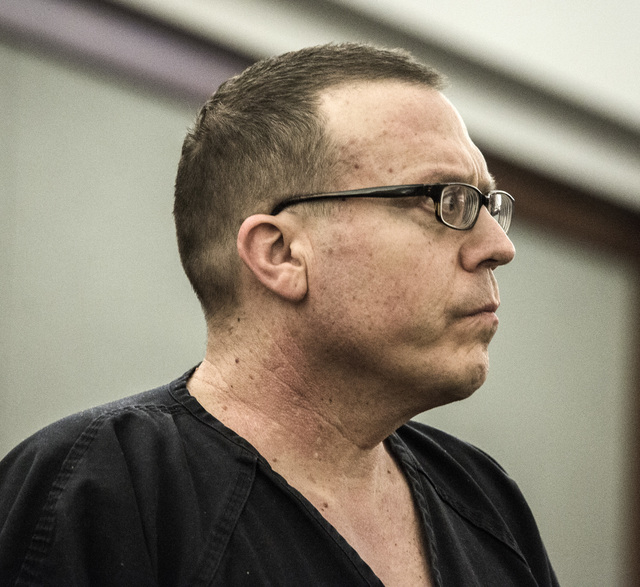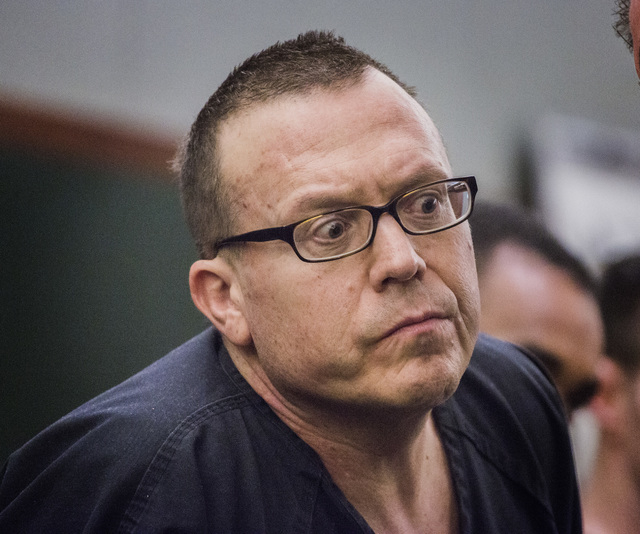 James Easterwood sat in the same recliner he was using the day his stepson attacked him with two butcher knives, and he was trying to explain what happened.
ƒBut he still has no idea what spurred 46-year-old Paul Herron to become violent and threaten to kill him.
"I was able to put my feet up and stop him," recalled Easterwood, 72. "He was just a few feet away. I didn't expect it. It was hard to believe — very hard to believe. If I was asleep, I don't know what would've happened."
On Dec. 21, 2014, Easterwood was alone at home with Herron, who suffered from depression and substance abuse. After the attack, Easterwood fled the house with the family dog and called 911.
Soon after, Easter­wood heard sirens.
Then he heard gunfire.
Herron was shot three times — in the chest, leg and arm — after approaching two officers with knives in hand.
"Just kill me. Just shoot me," he told the officers.
Herron survived.
Easterwood said he shook for hours after the armed confrontation.
Police later learned that Herron was one of thousands of people in 2014 who had been placed on a Legal 2000 hold, which is issued when someone is considered a danger to themselves or others. It allows a person to be kept for up to 72 hours of psychiatric observation.
But with so many being placed on such holds every year, the process can become little more than a revolving door for the mentally ill who fail to get the treatment they need, according to medical and law enforcement professionals.
When that happens, it can lead to violent incidents such as the one that jeopardized the safety of Easterwood, Herron and the responding police officers.
Herron had been the subject of at least two Legal 2000 holds — once in July 2014 and again in November 2014, one month before he was shot by police, Metro spokesman Michael Rodriguez said.
"That's a failure of the system," said Dr. Dale Carrison, University Medical Center's chief of staff and head of emergency services, of Herron's shooting. "It failed him, it failed the police. They shouldn't be in a position to shoot a mentally ill (person)."
BY THE NUMBERS
As of 8 a.m. on July 1, 29 people were being held on Legal 2000s at hospital emergency departments across the Las Vegas Valley, a little higher than the typical number seen in the region.
In 2014, there were 7,133 Legal 2000 holds issued in Metro's jurisdiction. The North Las Vegas Police Department reported 554 Legal 2000 holds for the same year. The Henderson Police Department no longer tracks Legal 2000 holds, said spokeswoman Kathleen Richards, but the last time it did so was in 2012, when there were 602 holds.
A number of officials, including Clark County District Attorney Steven Wolfson, are advocating for changes that would make it easier for authorities and medical personnel to identify those with histories of Legal 2000s.
Wolfson last year pushed for all local law enforcement agencies and medical providers to have access to a centralized database with information on all individuals issued a recent Legal 2000. His motivation for that was the case of Stanley Gibson, a 43-year-old disabled veteran who was shot and killed by police in 2011. Gibson had been placed on a Legal 2000 just before his fatal encounter with Metro officers.
But Wolfson in June said his effort "was not something that anybody was interested in taking up" during the just-concluded legislative session.
"I haven't given up on wanting to have a discussion, but I'm only one person in a huge system of bureaucrats," he said. "I need other people to be equally as interested."
The Legislature did address a different aspect of the Legal 2000 issue this year — who can issue one. In addition to physicians and other authorized personnel, lawmakers agreed to add physician assistants to the list of those who can place someone on a Legal 2000 hold, expanding the number of professionals who can intervene in such cases.
'TREATMENT RESISTANT'
Clark County Deputy Public Defender Christy Craig said there's a group of what she called "treatment resistant loopers," who avoid medical help because they don't believe they are mentally ill. Instead, they self-medicate with drugs and alcohol. These people go from emergency rooms, to jails, to group homes or shelters and back to the ER or a cell.
"It's an extremely costly way of treating the mentally ill," she said.
Craig believes if a place existed where these people could be supervised to ensure they take their medication and still have their freedom, many wouldn't end up back in custody.
But, as Carrison pointed out, those placed on a Legal 2000 who are later able to care for themselves and are no longer a danger to themselves or others have to be released.
"It's a Catch-22 situation," he said.
Herron was issued a Legal 2000 in July 2014 after he was found running around his apartment complex naked, yelling that people were trying to kill him.
In November, Herron was issued another Legal 2000 when he became violent at his parents' house and threatened to kill himself.
He was prescribed medication for depression, but his mother, Jo Ann Easterwood, 72, was the only person available to care for him and make sure he took his medication.
"You don't get much help out here," she said in June. "If (doctors) see that somebody is in this condition … and is ongoing and they just release them, it doesn't do anybody any good."
She said her son wasn't resistant to taking medication, she just believes he didn't get connected with the right treatment.
HOW IT WORKS
When a Metro officer places someone on a Legal 2000, that information is entered into a system known as SCOPE — a criminal history and information database that all law enforcement agencies can access, Rodriguez said.
But not all agencies enter information into SCOPE.
A centralized database system such as the one Wolfson favors would help in situations where officers have time to check a person's background. However, it wouldn't be useful in cases such as Herron's, where officers must react to an ongoing violent situation.
"The Paul Herron case, from what I know about it, is not the kind of case where it would have made a difference," Wolfson said.
When asked if something could have been done earlier to prevent the Dec. 21 confrontation, he said: "Those are questions for the physicians, those are questions for the medical providers."
The physicians and medical providers could say little, however.
"At this moment, the mental health care of Mr. Herron is the responsibility of the judicial system and because of HIPAA laws, we cannot comment on his treatment or status," Rodriguez added.
Joel Dvoskin, chairman of Gov. Brian Sandoval's Behavioral Health and Wellness Council, wasn't familiar with Herron's case.
"Every once in a while, you hear a really sad story where it looks like something else should have been done or could have been done," he said in June.
The situation raises many questions about the use of Legal 2000s, Dvoskin said.
Did Herron get a good assessment?
Did he get connected with the right treatment?
Did he receive follow-up services?
Wolfson has reached out to Dvoskin to see if the council can discuss Legal 2000 holds — review what the local process is, check whether the process is being followed and identify what can be done to help first responders who come in contact with a mentally ill person in crisis.
Dvoskin said he's waiting to hear from Sandoval's office when the council will reconvene.
OTHER MEASURES
The Metropolitan Police Department and Clark County officials are pursuing other avenues to help the mentally ill. The Mobile Outreach and Safety Team, which was borne out of a governor's council, began taking referrals in December, but didn't officially begin work until March.
The team was started through a $524,513 state grant received by the Clark County Department of Social Services and the department contracts with WestCare for the Mobile Outreach and Safety Team personnel, said Tim Burch, director for the Clark County Department of Social Services. Metro also is a partner in the initiative, which is available only in its jurisdiction.
A total of $456,513 was included in the state's budget for the initiative in Southern Nevada for each of the next two years, said Chrystal Main, spokeswoman for the Nevada Department of Health and Human Services.
The clinicians in the team work with Metro to identify individuals in a mental crisis and provide follow-up counseling, social services and psychiatric treatment, according to Main.
Metro provides referrals to the Mobile Outreach and Safety Team based on three categories, Rodriguez said.
The first category includes someone who has had four or more Legal 2000 holds within the last six months. The second category is based on the potential for future contact with law enforcement based on propensity for violence, noncompliance with medication or deteriorating mental health conditions.
Under the third category, a patrol officer can refer a person based on whether they believe the person may benefit from a referral.
As of July 1, Metro had referred 134 people, Rodriguez said.
"We want to see these people get help," Rodriguez said. "A lot of times, the help that they need is better from somebody on the clinical side than somebody on the court or law enforcement side."
The most common diagnoses for the referrals that have been made to the team include depression, schizophrenia and substance abuse, Clark County spokesman Dan Kulin said. Often when there's a mental health issue, there's also a substance abuse issue, he added.
That was the case for Herron.
Herron had a drinking problem, but it was under control, his mother said. Then he had a rough time when his older brother Ricky Herron died on Oct. 17, 2014, after struggling with hepatitis C.
Just 16 months apart in age, they were very close.
"I just think he went off the deep end," she said during a June interview at their central valley home. "It was like he was walking on a cliff and he just fell off it."
After he was shot in 2014, Herron under­went several medical procedures and had a portion of his left lung removed, his mother said.
"We didn't think he would make it," said James Easterwood, who has nightmares about what happened. "We didn't think he would live."
On June 4, Herron was sentenced to 16 to 48 months in state prison for assault with a deadly weapon. During the sentencing hearing, Herron admitted that he has a drinking problem, but said he's trying to change.
"I can't do this anymore, and I have no excuse," a tearful Herron said. "I've hurt my family, my dad, myself. I got myself shot. I just ask for mercy."
Defense attorney Daniel Page said there are plans to have Herron undergo a mental health evaluation immediately after he's released from state prison so he can be treated.
"He's never going to be able to make up for what he did to his father, but his father and mother are here," Page said during the sentencing. "They know who he is and they know what type of child he was when he's not in this state."
Contact Yesenia Amaro at yamaro@reviewjournal.com or 702-383-0440. Find her on Twitter: @yeseniaamaro.