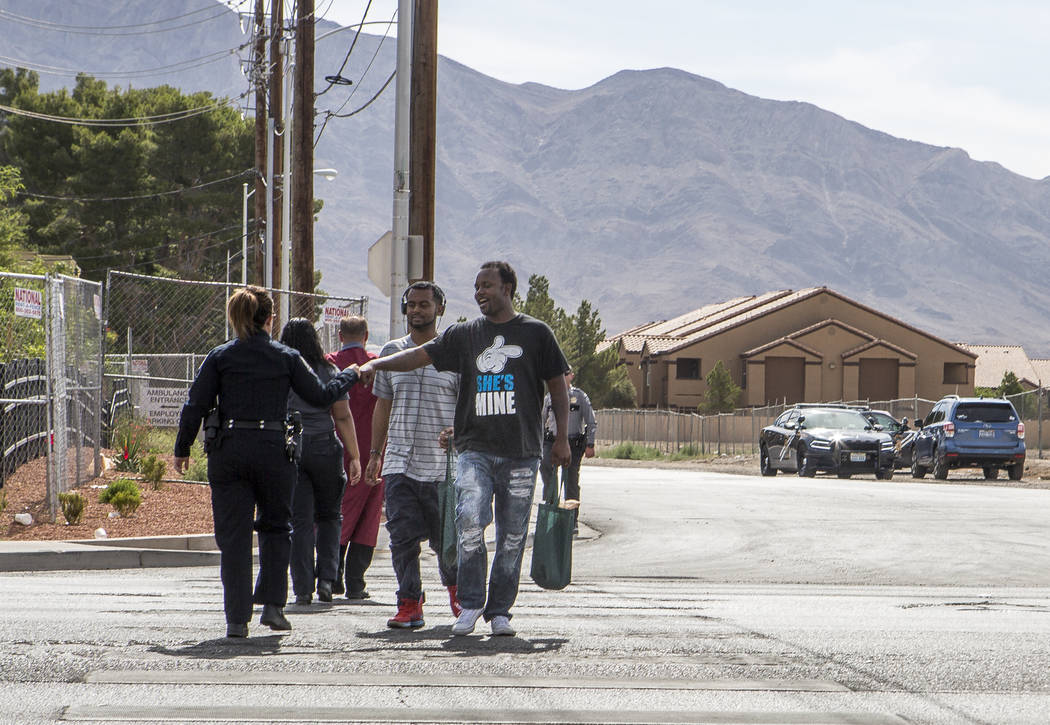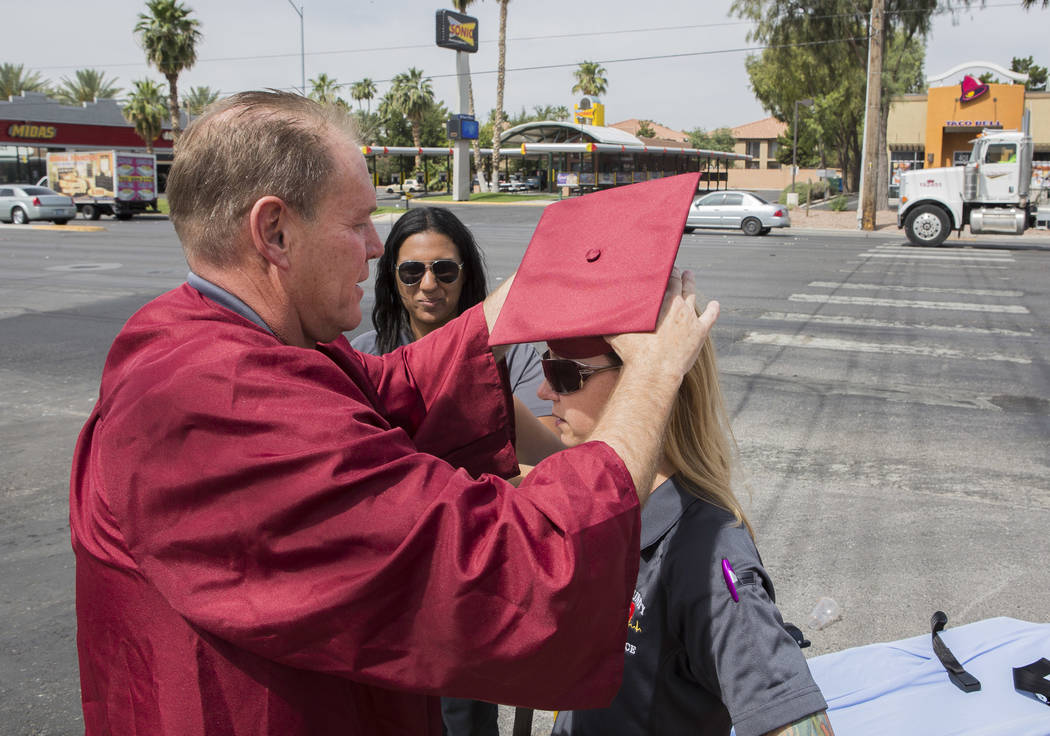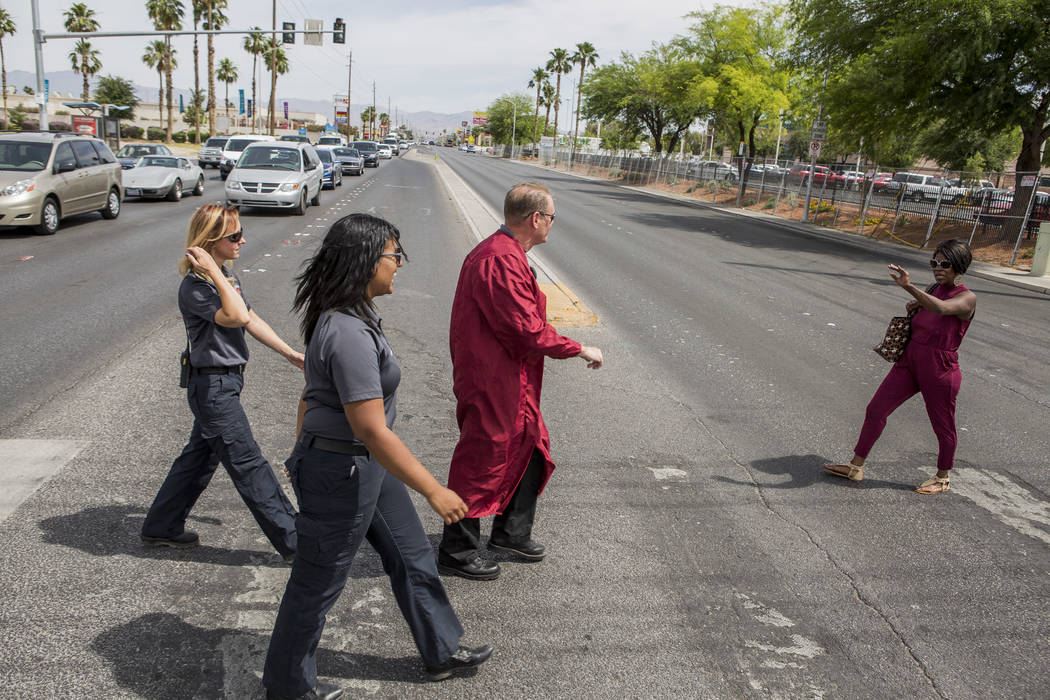 The Las Vegas Metropolitan Police Department, Nevada Highway Patrol and Clark County School District police joined to enforce right of way at the intersection Nellis Boulevard and Cedar Avenue, near Rundle Elementary, a school named for a child killed as a pedestrian.
Since January 2017, 31 pedestrians have been killed and law enforcement groups are working to spread awareness to reduce that number.
Community partners supporting the event included Community Ambulance, Center for Traffic Safety Research, Zero Fatalities and Vulnerable Road Users Project.
Nellis Boulevard and Cedar Avenue, Las Vegas, NV