Muslim civil rights group calls for hate crime inquiry after Vegas mosque vandalized
December 29, 2015 - 11:33 pm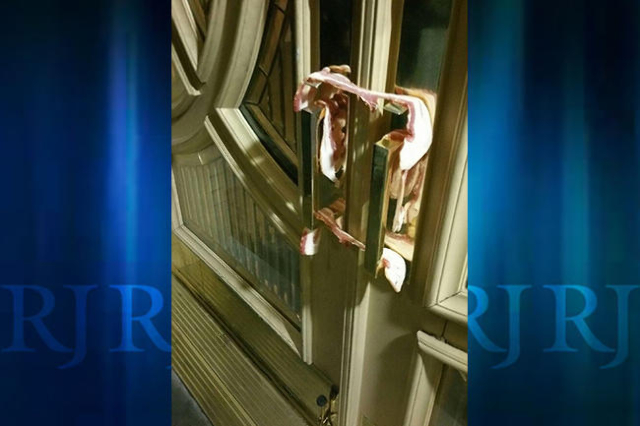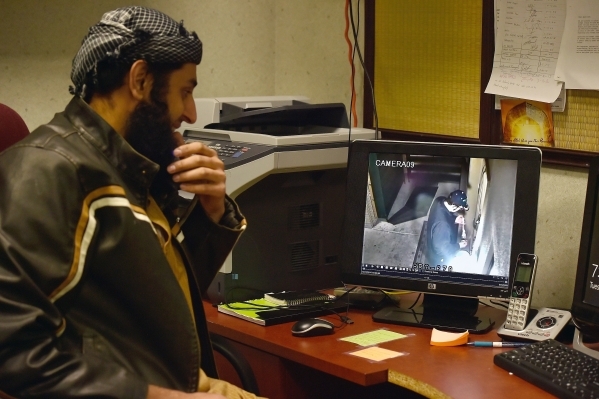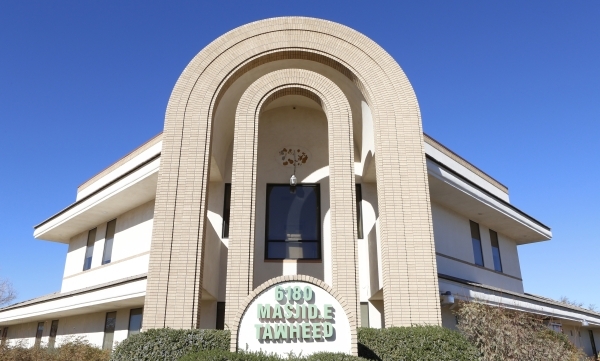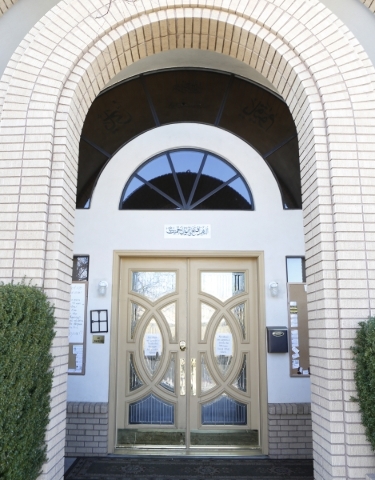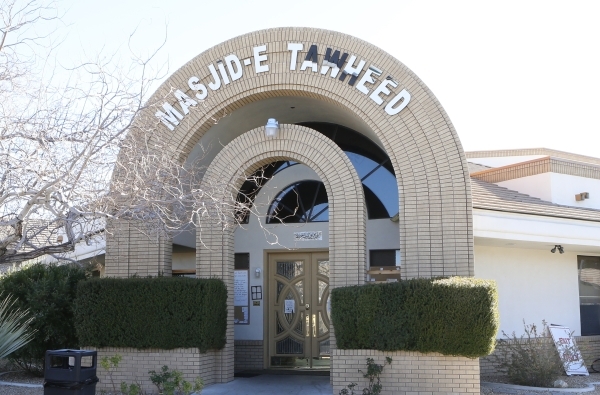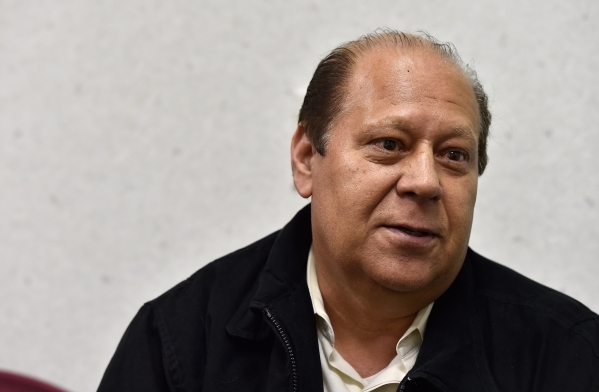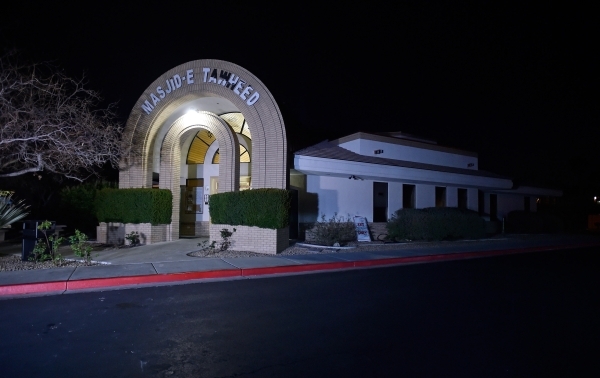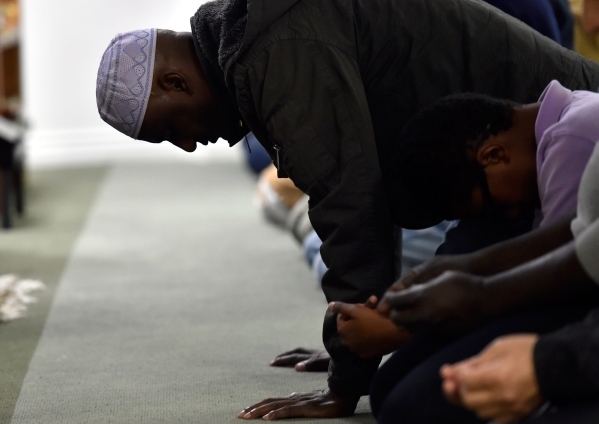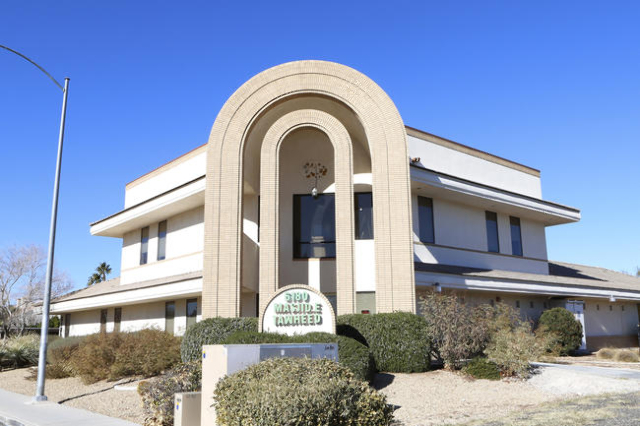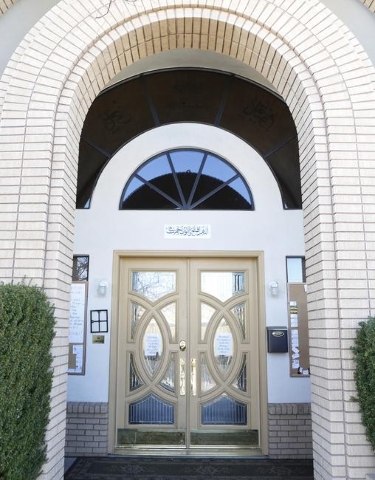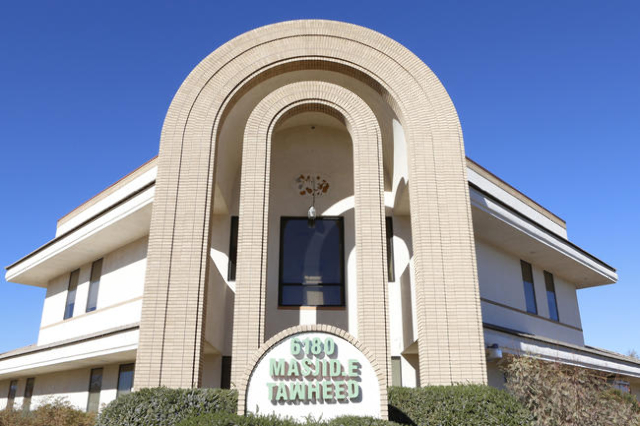 A man meticulously wraps bacon around the handles of a mosque's entrances early Sunday. The video in which the act was caught shows him holding a piece of the raw product in his mouth.
Now, a Muslim civil rights group is calling for a federal and state hate crime investigation into the act, which happened in a central Las Vegas mosque.
The Council on American-Islamic Relations called the incident at Masjid-e-Tawheed, near the intersection of Jones Boulevard and Viking Road, a "desecration," in a release Tuesday and said that it was one of many recent attacks on Muslim houses of worship nationwide. "Muslims are prohibited from consuming pork products and bigots often use pigs or pork to offend Muslim sensibilities."
A man arriving for the fajr prayer Sunday noticed the bacon about 5:45 a.m. and alerted other congregants. Another man grabbed a napkin, took the bacon and put it in the trash, and other men entered the mosque.
Las Vegas police responded to a suspicious situation call at the address, 6170 W. Viking Road, about 9:30 a.m. Sunday, call logs show. "There (were) slices of bacon on the door and on the premises," Metro officer Larry Hadfield said Tuesday.
"It's being investigated possibly as a hate crime," Hadfield said, noting that Metro had videotapes of the incident but that no one had been identified.
A hate crime occurs when a person is specifically targeted for, among other things, their race, gender and sexuality, Hadfield said. Neither state nor federal resources have been called in to help with the investigation.
Fayyaz Raja, 64, who serves on the mosque's board, told the Review-Journal that the act was offensive and that some mosque attendees were offended.
As for himself, Raja said he was more perplexed than offended and just wants to understand the reasoning behind the act. He wants to meet and sit with the man to find out "what he was thinking" or "is there something we offended him with?" Raja said he would like to hug him and help him understand that Islam is a religion of peace.
Raja, a native of Pakistan, has been in Las Vegas for more than 30 years and said he and his family love the United States, its culture and the Constitution. They feel safe in Las Vegas, he said.
He and board member Humeyoon Bhadelia at the mosque's office Tuesday night agreed that the act was comical in nature but that they are wary on the man's intention because events such as this can escalate.
It's "troubling" when any house of worship is targeted, and events like this should raise a "red flag," Imraan Siddiqi, executive director of the Council on American-Islamic Relations in Arizona told the Review-Journal on Tuesday.
That's because this year has seen a sharp increase in incidents involving U.S. mosques, according to stats gathered by CAIR.
From Jan. 1 to Dec. 16, the group tallied 71 incidents involving mosques. The number is more than three times 2014's number of 20, according to CAIR. There were 23 incidents in 2013; 29 in 2012; 22 in 2011; 53 in 2010; and 13 in 2009, when the organization began tracking the events.
The spread of the Islamic State terrorist group and the media attention the group receives, with the attacks in Paris and San Bernardino, California, have contributed to the increase in anti-Islam discourse, Siddiqi said, as well as the political climate in the United States, where Republican presidential candidates Donald Trump and Ben Carson surged in the polls after expressing anti-Islamic sentiments.
Muslim-Americans are not the only ones affected by Islamophobia, Siddiqi said, but also people who are perceived to be Muslim, such as Sikhs, Arab Christians and people of South Asian descent.
In November, a group of armed demonstrators gathered at a Irving, Texas, mosque, the Dallas Morning News reported. A sign they held up said, "Stop the Islamization of America."
A man said to the Morning News about the long rifles they openly carried: "They're mostly for self-defense or protection. But I'm not going to lie. We do want to show force. … It would be ridiculous to protest Islam without defending ourselves."
This month, at the Al Aqsa Islamic Society in Philadelphia, a mosque worker found the severed head of a pig outside the door, according to the Philadelphia Inquirer.
Contact Ricardo Torres at rtorres@reviewjournal.com and 702-383-0381. Find him on Twitter: @rickytwrites Contact Kimberly De La Cruz at kdelacruz@reviewjournal.com or 702-383-0381. Find her on Twitter: @KimberlyinLV