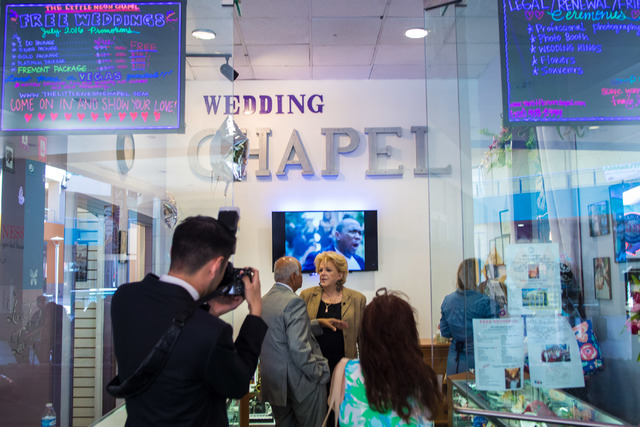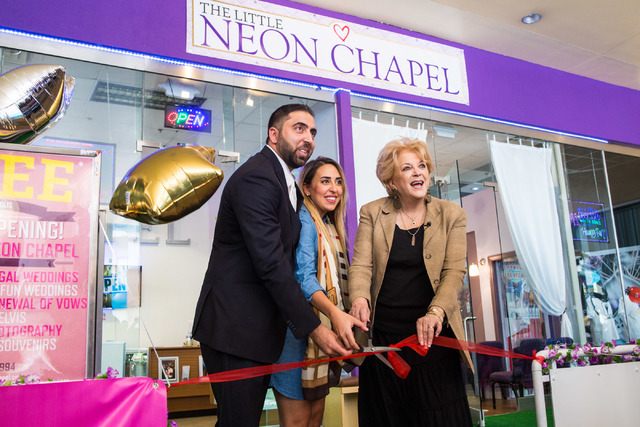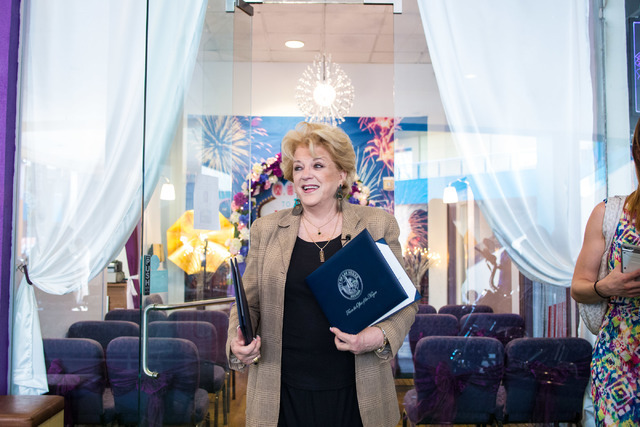 Elected officials and guests were on hand Tuesday for the opening of the Neon Chapel at Neonopolis in downtown Las Vegas.
Ben Silvana is owner of the Neon Chapel. Silvana has been in the hospitality business since 2001 and in the wedding business since 2012.
Neonpolis is at 450 Fremont St. in downtown Las Vegas.