Nevada DMV continuing expedited services for ticket payment
August 21, 2017 - 12:37 pm
Updated August 21, 2017 - 1:35 pm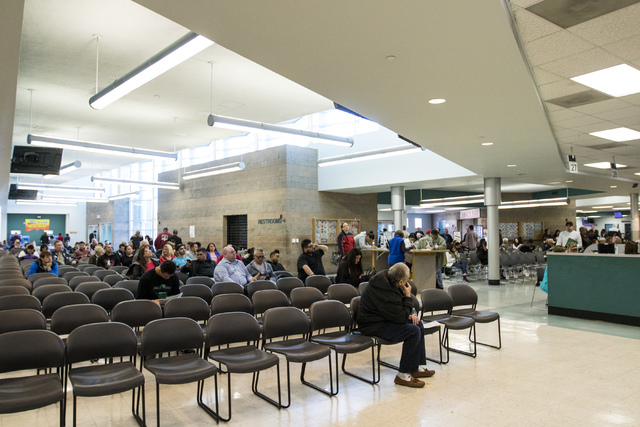 A temporary program that allows drivers to pay ticket fines is getting a reprieve.
Through the end of July 2018, the Las Vegas Justice Court and the state Department of Motor Vehicles will continue offering expedited services for motorists who need to pay their tickets in order to get their licenses reinstated, DMV spokesman Kevin Malone said.
The service is offered only from a satellite Justice Court window at the DMV's Flamingo branch, 8250 W. Flamingo Road.
More than 700 people have sorted out their violations since the program started Jan. 9, Justice Court Traffic Administrator Juliet Carnival said.
Unpaid traffic tickets lead to arrest warrants and license suspensions, but DMV officials said the program provides an easy way for drivers to clear those cases.
The Las Vegas Justice Court handles only citations issued in the unincorporated areas of Clark County, DMV officials said. Motorists with citations issued in Las Vegas, Henderson or North Las Vegas must contact the appropriate court.
Contact Art Marroquin at amarroquin@reviewjournal.com or 702-383-0336. Find @AMarroquin_LV on Twitter.