Nevada health officials now reviewing cryotherapy
November 3, 2015 - 6:18 pm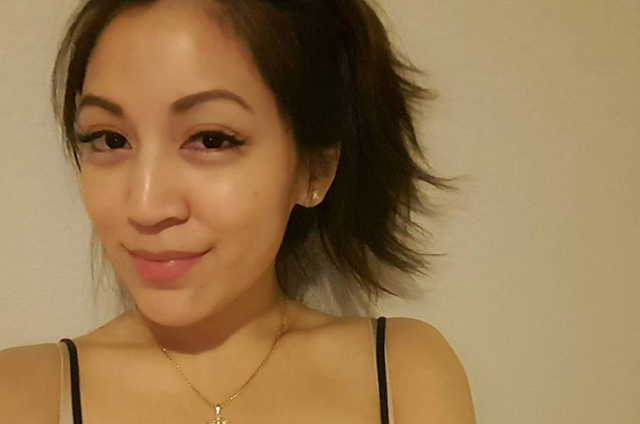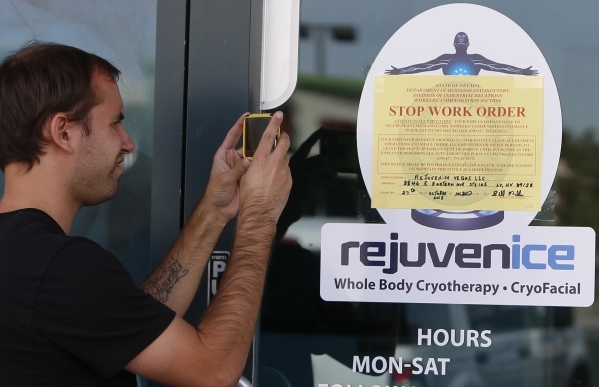 Nevada health officials now are studying cryotherapy devices to determine they are safe for the general public after a Las Vegas woman died last month while using one of the machines.
Experts with the Division of Public and Behavioral Health are working with other state and local agencies and licensing boards, said Chrystal Main, spokeswoman for the Nevada Department of Health and Human Services. The review will help determine whether there is a need for further client evaluation, protocols or regulation for this type of cryogenic machines.
Whole body cryotherapy is not a regulated industry in Nevada or elsewhere, and the equipment used is not approved by the Food and Drug Administration.
"We don't know anything about the companies who manufacture this," Main said Tuesday. "We need to get some facts."
Studies conducted on cryotherapy have involved small sample sizes and indicated limited short-term improvement of symptoms, so application of the conclusions for general public use and safety must be explored further, Main said.
Some health care professionals have complained about medical claims made by some cryotherapy providers. Rejuvenice, where the Las Vegas woman died, says on its website that cryotherapy accelerates tissue healing, strengthens the immune system and creates an instant anti-aging effect. But no data support such statements.
"To protect all Nevadans, we need more research and data about the health and safety effects of this industry," Dr. Tracey Green, Nevada's chief medical officer, said Tuesday in a news release. "A major manufacturer of cryogenic therapy equipment warns that their machines are not intended to diagnose, treat, cure, or prevent any disease."
The investigation by state health officials comes on the heels of the Nevada Division of Industrial Relations officials, who started a comprehensive review of industry safety standards and practices last week.
Chelsea Patricia Ake-Salvacion, 24, was found dead Oct. 20 in a cryotherapy machine at the Rejuvenice location at 8846 S. Eastern Ave. Officials said she was using the machine alone. Rejuvenice's three locations in the Las Vegas Valley are closed.
Metro homicide detectives also are reviewing their departments initial investigation of Ake-Salvacion's death, which police said appeared to be accidental.
The Richard Harris law firm in Las Vegas and a Reno firm also are investigating exactly what went wrong to determine whether the incident is a case of product liability.
Contact Steven Moore at smoore@reviewjournal.com or 702-380-4563. Follow him on Twitter at @steve_smoore_rj