Nevada patient busing issue still alive in Supreme Court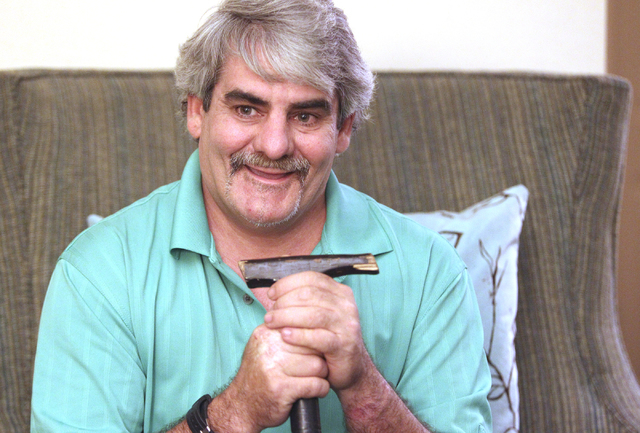 CARSON CITY — State officials said Tuesday that while the U.S. Supreme Court refused to consider Nevada's appeal in a lawsuit filed by San Francisco over busing indigent psychiatric patients, the high court did agree to consider another case raising the same legal arguments that will have bearing on the ultimate outcome.
The city of San Francisco sued Nevada in a California court following a 2013 investigation by the Sacramento Bee that said Nevada bought bus tickets for indigent psychiatric patients to send them to other places.
In its lawsuit, San Francisco seeks $500,000 for providing treatment and care for about 30 patients who were given vouchers for bus tickets from Nevada to the City by the Bay.
While the Supreme Court decided to let stand a lower court ruling that said California state courts can hear the case, the Nevada attorney general's office is encouraged that justices will take on another case with similar challenges.
In California Franchise Tax Board vs. Hyatt, "California is asking the Supreme Court to hold that a state should be immune from suit in another state's courts," said Patty Cafferata, spokeswoman for the Nevada attorney general's office.
"In other words, California is arguing that a lawsuit like San Francisco's is improper," she said in a statement.
"We are cautiously optimistic that the Supreme Court will declare California is immune from suit in the Hyatt case, which would require the California courts to dismiss San Francisco's case against Nevada," Cafferata said.
Both appeals challenge a decades-old ruling that said states are not constitutionally immune from lawsuits filed in other states' courts.
In the meantime, a stay that was issued in San Francisco's case while Nevada's petition to the Supreme Court was pending continues for 30 days. After that, the case is considered active and litigation procedures resume, the attorney general's office said.
Nevada's Rawson-Neal Psychiatric Hospital in Las Vegas in late March won back accreditation from a national organization that was lost in 2013 following the allegations of patient dumping.
The hospital came under scrutiny in February 2013 for discharging James F. Brown to Sacramento, Calif., with no support or family waiting for him. Brown's discharge was first reported by the Sacramento Bee and was followed by an investigation of alleged patient dumping by the hospital.
Brown also sued the state. His case went to the 9th U.S. Circuit Court of Appeals after his claims were dismissed by a federal judge without prejudice. An amended claim on behalf of Brown was also filed Feb. 10 in Clark County District Court for state applicable charges.
Gov. Brian Sandoval's office in late April 2013 announced that the state would require escorts for mentally ill patients who are bused out of state. The policy began to require a chaperone to travel with the patient out of state, and to have a second person review a patient's discharge plan.
Two state employees were fired, and three others received lesser discipline, in the investigation of alleged cross-border dumping of mental patients in 2013. Those actions took place after a state review of cases involving more than 1,500 patients who were released from Rawson-Neal during a five-year period.
In a total of 1,473 cases in which patients received an out-of-state bus ticket, 10 were insufficiently documented, making it difficult to know whether staff had confirmed there was support — such as family, friends and housing — waiting at each patient's destination.
Review-Journal writer Yesenia Amaro contributed to this report. Contact Sandra Chereb at schereb@reviewjournal.com or 775-687-3901. Find her on Twitter: @SandraChereb.