Nevada Supreme Court OKs mom moving kids to Sweden
September 17, 2014 - 5:13 am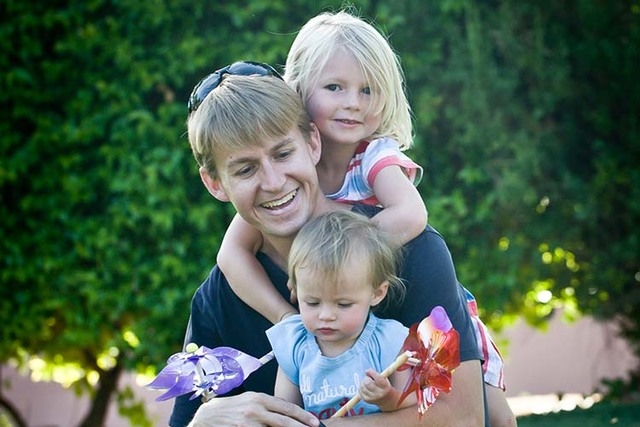 A Clark County Family Court judge did not abuse his discretion when he allowed a woman to move to Sweden with her two young daughters, the Nevada Supreme Court ruled Tuesday.
The ruling affirms Judge William Gonzalez's decision in the custody case of Shane and Cecilia Peterson.
In November, less than a year after the couple's divorce, Gonzalez granted the mother permission to move with the girls to Sweden, her birthplace. They left two days before Christmas.
Shane Peterson appealed Gonzalez's decision to the state's high court. His lawyer, Bruce Shapiro, hoped to make new law with the case.
Shapiro wanted the Supreme Court to make it more difficult for parents in Nevada custody cases to move out of the country with their children.
He argued that international moves require additional safeguards and considerations.
"International relocation so fundamentally alters the parent-child relation­ship that the courts must discard any standard that favors the relocating parent and focus solely upon the best interests of the children," according to Shane Peterson's appeal brief.
Cecilia Peterson's lawyers argued in their response that the relocation "was prompted by her struggles with being employed in the United States."
"Cecilia was able to show that the move is likely to improve the quality of life for the children and herself," her lawyers wrote.
The Petersons were married in Sweden in 2005, and their oldest daughter was born there. Their youngest daughter was born in Las Vegas.
Cecilia Peterson was awarded primary custody of the two girls in the divorce.
Gonzalez, who is up for re-election this year, heard evidence in September 2013 before granting the mother's request to move.
Shane Peterson lives in Henderson. His daughters, now 8 and 4, visited him for nine weeks this summer.
He pays $1,452 a month in child support, and he pays his ex-wife $375 a month in spousal support. Shane Peterson said he has not decided whether he will pursue his appeal further.
Contact reporter Carri Geer Thevenot at cgeer@reviewjournal.com or 702-384-8710. Find her on Twitter: @CarriGeer.