Nevada water rescue team on mission to help with Florence
Updated September 11, 2018 - 6:21 am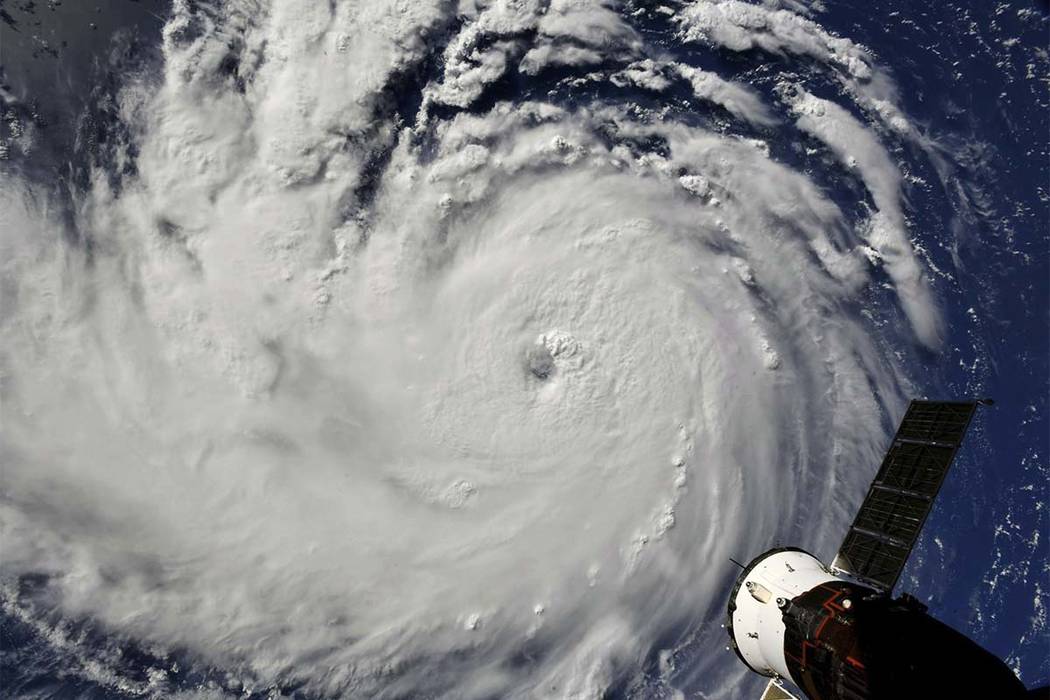 Long before the sun rose Tuesday morning, members of Nevada Task Force One sat in a classroom at their northeast valley headquarters.
It was their last briefing at home before the team of 16 water rescue specialists deployed to Virginia, where low coastal areas could see flooding as Hurricane Florence hurtles toward the East Coast.
Deputy Fire Chief John Steinbeck of the Clark County Fire Department said NVTF1 was one of the first teams formed under the The Federal Emergency Management Agency's National Urban Search and Rescue Response System.
Since it was founded in 1991, members of the task force have been deployed across the country to support local first responders when disaster strikes, including Sept. 11, Hurricane Katrina and the Oklahoma City bombing, Steinbeck said. They were deployed three times last year for hurricane relief, and one member was sent to Hawaii earlier this year.
The task force has about 180 members, Steinbeck said, with enough manpower and equipment to send out two 70-man teams at once, if needed. The team is lead by CCFD but includes firefighters from the Las Vegas, North Las Vegas and Henderson fire departments, Steinbeck said.
"The natural skills that go with being a firefighter really lend themselves to this team," he said. NTF1 receives about $1.1 million from the federal government each year to pay for equipment, training and anything else they need.
"But that helps here at home, too," Steinbeck said — members of the task force are often dispatched to help with routine calls at home, and they bring that extra training and experience into their day-to-day work as firefighters.
All valley firefighters are trained for water rescues, but the team heading to Virginia has a little extra experience. They're equipped to operate boats and rope equipment for saving stranded residents from roofs, and they've got the training to use GPS for large area searches.
At 1 a.m. the team was loading trailers with the equipment they'd need — boats, medical supplies, ropes and an ATV, plus protective equipment and personal supplies for each member of the team. The task force's headquarters houses a warehouse stacked with supplies and vehicles, including trucks, trailers and semitrailers for hauling equipment to wherever they are needed.
It wasn't clear how long the team would be working in Virginia, Steinbeck said, but deployments usually last about 10-14 days.
The team departed at 2 a.m. A line of trucks, trailers and a bus started the nearly 2,000-mile journey east to Kentucky, where the team will stage until Florence makes landfall. The National Weather Service has predicted that Florence will strike the coast of North or South Carolina on Thursday.
Florence is expected to stall once it hits the coast, raising the fears of heavy flooding.
Contact Max Michor at mmichor@reviewjournal.com or 702-383-0365. Follow @MaxMichor on Twitter.