Nevada's top judge wants permanent oversight of guardianship system
November 23, 2015 - 7:08 pm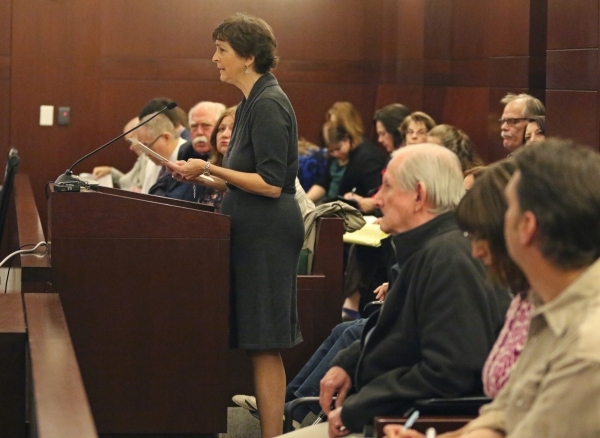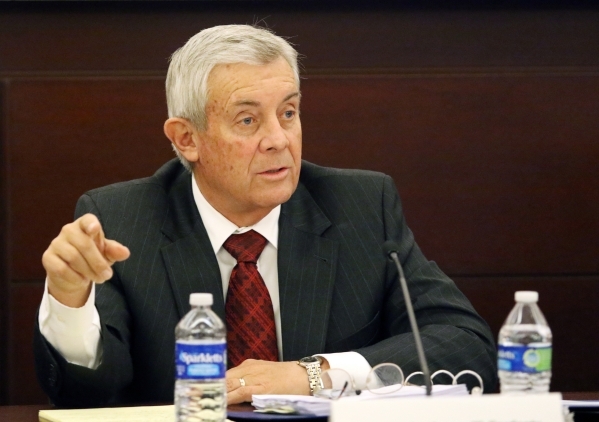 Nevada's top justice wants to form a permanent Supreme Court committee that would monitor and analyze the state's troubled guardianship system.
Chief Justice James Hardesty made the recommendation during Monday's meeting of the state's commission analyzing the administration of guardianships.
"This is a very complex matter that has a lot of moving parts," Hardesty told the Review-Journal after the meeting. "We're talking about making some significant reforms to the process."
The panel was formed after longstanding problems with the system — which handles thousands of guardianship cases in Clark County each year — were exposed in a series of Las Vegas Review-Journal articles published in April. Highlighted cases showed a lack of oversight by the courts that left infirm and incapacitated people vulnerable to financial abuse.
The permanent committee would act in similar fashion to the current panel, Hardesty said, and would help ensure the effectiveness of the recommended changes.
"We need to be sure that the reforms that are implemented work the way that they were intended and are modified where appropriate," he said.
Most of the rest of Monday's discussion centered around the idea of ensuring legal representation for those faced with guardianship, or wards.
Oftentimes the potential wards aren't mentally competent to understand the court proceedings, either due to age or a mental disability.
Barbara Buckley, executive director of the nonprofit law firm Legal Aid of Southern Nevada, recommended a system similar to what is used in criminal courts. Under that model, potential wards who can't afford a private attorney would be provided with one before the guardianship could be approved.
The panel worried about the cost providing legal representation for every ward could present for the counties.
But Hardesty dismissed that argument, saying funding issues shouldn't prevent wards from being represented fairly in court and having their rights preserved.
"If the governments of Clark County consider this important, then they better put their resources behind it," he said.
Hardesty also said during the meeting he would like to ask the Supreme Court to extend the panel's time frame another six months. The panel was originally scheduled to form a set of recommended changes to the guardianship system by Dec. 31, but meetings dominated by public comment have left little time for the panel to discuss the issues at hand.
The next public meeting for the panel is scheduled for Dec. 15 at the Las Vegas office of the State Bar of Nevada, 3100 W. Charleston Blvd. A time has not been set for that meeting.
Contact reporter Colton Lochhead at clochhead@reviewjournal.com or 702-383-4638. Find him on Twitter: @ColtonLochhead