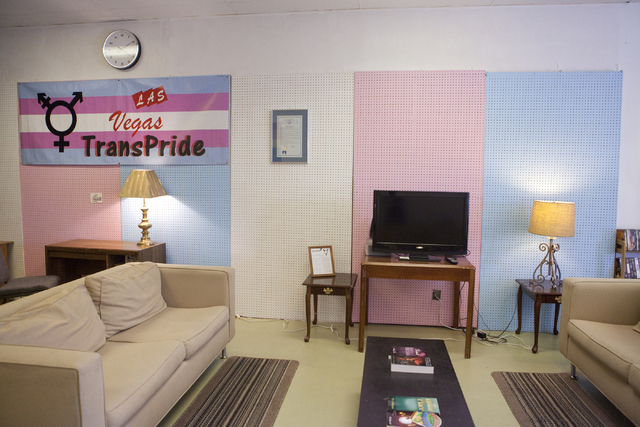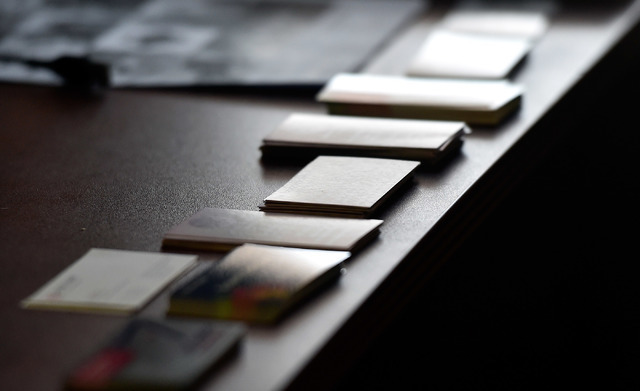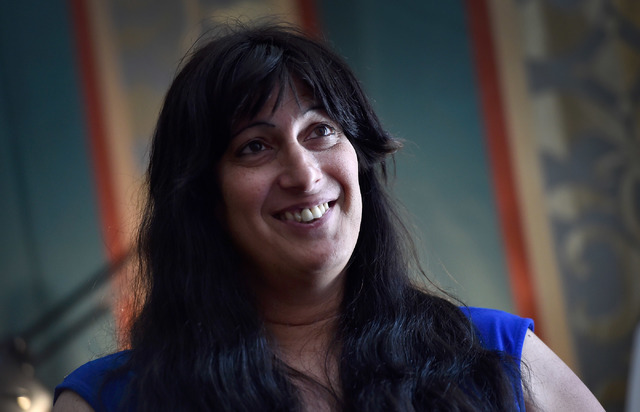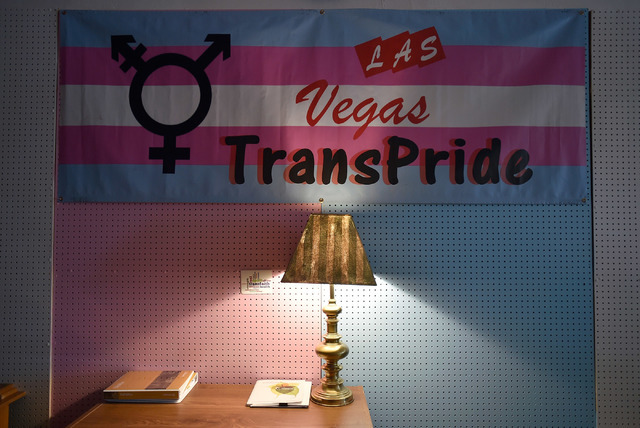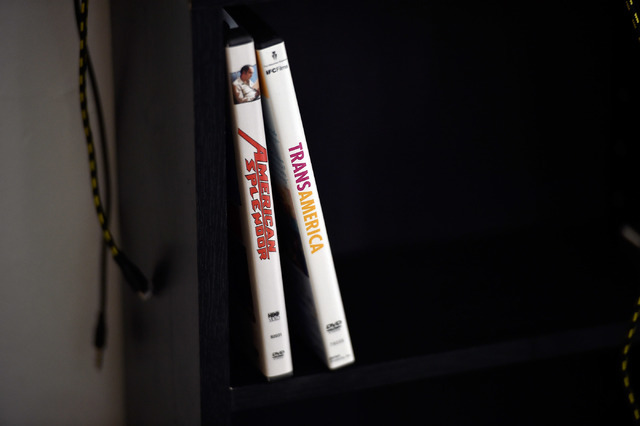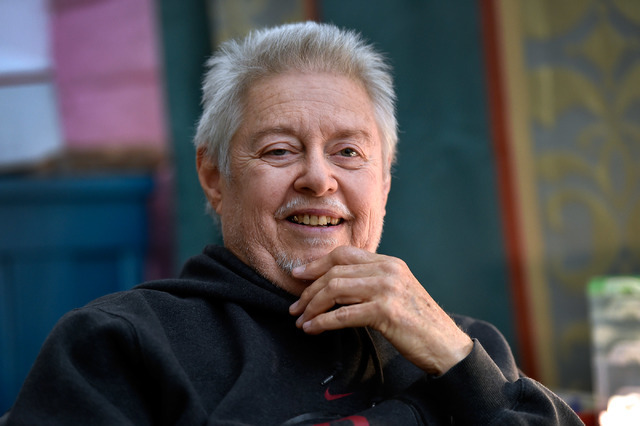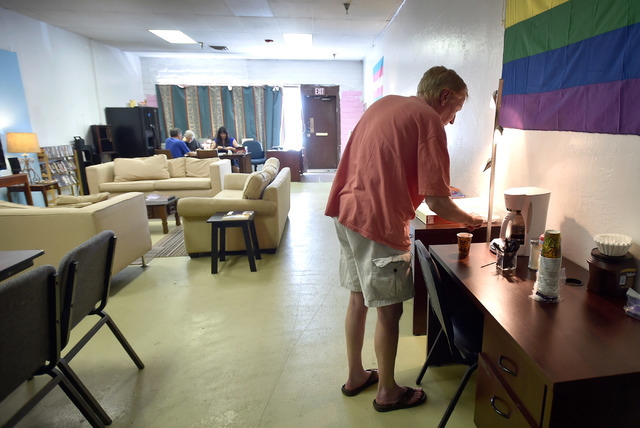 Nestled beside the Metropolitan Community Church just south of downtown Las Vegas, there's a refuge for people who struggle to feel comfortable in their skin.
Thick, dark curtains shield visitors from the harsh desert sun, offering a cool spot to rest and feel safe. At Transcending the Gender Box, there is no judgment, no hatred, no shame.
"There's a lot of people who don't understand us or how we live," said Marty Brown, a volunteer at the drop-in center who transitioned to a man 42 years ago. "We get so much crap out in the world. There's gotta be a safe haven where we're respected and understood."
Transcending the Gender Box offers the transgender community "a place they can go to where they feel safe and just be themselves," said Jamie Sprague-Ballou, 53, who created the center with her husband in May. Open on weekdays from 10 a.m. to 5 p.m., the center aims to help people who are transitioning or just trying to cope with their identity.
Sprague-Ballou said spaces for transgender communities are badly needed in Nevada, where about 12,700 people identify as transgender, according to 2014 data from a Centers for Disease Control and Prevention phone survey.
Brown, who opens the drop-in center at 1140 Almond Tree Lane four days a week, regularly sees a handful of people walk through the door. Even if no one shows up, Brown waits.
"I think they need to know there are people out there who care," the 60-year-old said.
Some days are busier than others. He's met members of the military who were transgender, and even a man who wants to start a "coed" Boy Scouts group, which will meet at the drop-in center.
Sprague-Ballou and her husband, Dave Ballou, 58, plan to make the drop-in center more than just a pit stop for help.
On the first and third Tuesday night of every month, Dave Ballou hosts a support group for friends and family of the transgender community. They can vent any frustration, confusion or feelings about a loved one's transitioning process. It's the only time that transgender people aren't invited, he joked.
The drop-in center plans on hosting job fairs and more group meetings to encourage the community to come together. Sprague-Ballou said she wants to help line up safe housing for homeless transgender adults, who are often kicked out of their homes because of their gender identity.
When Sprague-Ballou came to Las Vegas in 1995, she said the community was small. Now that the transgender community is growing, she hopes to bridge the gaps among the communities in the LGBT acronym.
Trans Las Vegans say there's a disconnect with the gay community, but Sprague-Ballou said she wants to have a united transgender community when it comes to fighting for rights.
A GROWING COMMUNITY
Recent studies are showing that the transgender population across the country is larger than previously estimated. The Williams Institute, a think tank at the UCLA School of Law, found that about 0.6 percent of adults in the United States — or about 1.4 million — identified as transgender, double the estimation of a 2011 study.
Jody Herman, a public policy scholar at the institute, has studied the demographics for about a decade. Herman and other researchers are conducting the first national probability sample to find an accurate number of the transgender population across the country.
She said the increase in numbers could be the result of more social acceptance, a more tolerant younger generation or advancement in public policy.
"People are just becoming a lot more aware of the issues that trans people are facing in the U.S.," Herman said. "I think over time we may see the size of the transgender population continue to increase."
The transgender community in Clark County also has a home at the Gay and Lesbian Community Center of Southern Nevada in downtown Las Vegas. But Sprague-Ballou's haven aims to offer a more personal experience.
When she and her husband spoke with the church about donating the space, interim pastor Wanda Floyd was eager to help offer a place for the transgender community to come together.
"A lot of people wouldn't come out otherwise," said Floyd, 52. "They have a place they can go to where they feel safe and just be themselves."
'WE DON'T CHECK GENITALS'
Sprague-Ballou battled her own hardships when she transitioned from a male body 13 years ago. She did it alone, and she hopes the new drop-in center prevents others from doing it the same way.
As a child growing up in New Jersey, she liked wearing skirts and watching ballet. She would hide in the woods behind her house, playing dress-up in clothes she bought at yard sales. When people asked why she was buying skirts and dresses, she would lie and say they were for her younger sister.
Her parents — devout, conservative churchgoers— were furious.
"We try so hard to conform to society," Sprague-Ballou said. "I couldn't stay as a male and live life. I had to do this in order to survive."
Sprague-Ballou was married to a woman and had three children, but she felt trapped in a man's body. She divorced her wife.
When she met Dave Ballou, she was convinced the body she was born in wasn't hers. And Dave understood.
In June 2003, she began taking hormones. She stopped having thoughts of suicide. The urge to cleanse her body stopped, and she felt happy.
The couple created Transcending the Gender Box because she doesn't want the transgender community to feel alone or helpless, not when there are people who care.
Sprague-Ballou is now studying to become a priest, bonding with a Christian community that once exiled her. At Metropolitan Community Church — considered a haven for LGBTQ Christians and their allies — she's found a place to combine her faith and identity.
"This is really for us, exclusive for us," she said. "We don't check genitals."
Find @melissagomez004 on Twitter.