New park to flower with opportunities for the disabled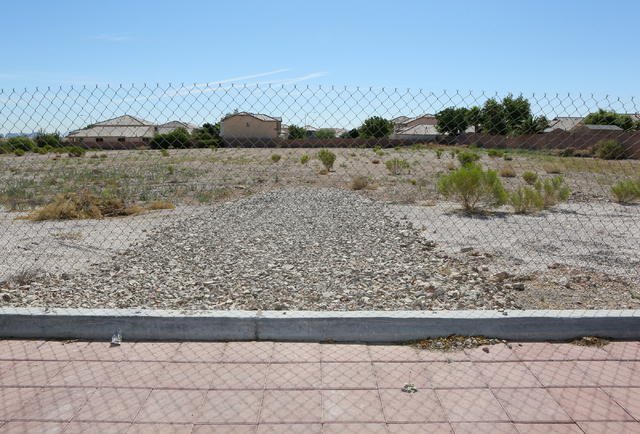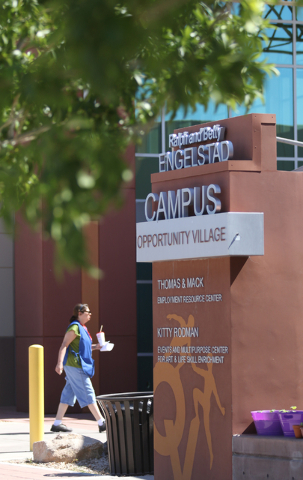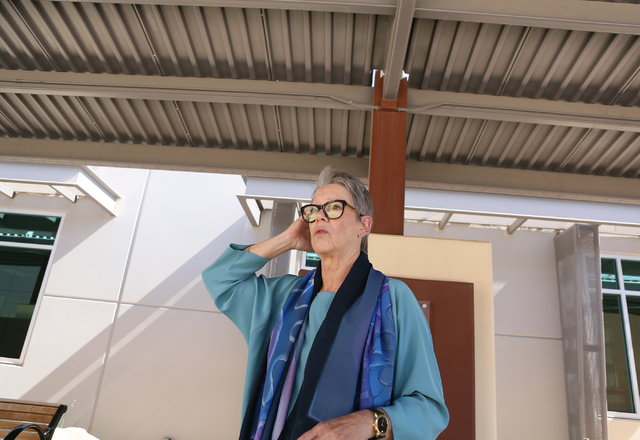 The swing will accommodate those in wheelchairs.
The moonwalk will help the disabled to master balance.
And the garden will be a cornucopia of learning opportunities.
Sean's Park, touted as the first hands-on learning and recreational project of its kind for those with physical and intellectual disabilities, will soon be serving Southern Nevada families.
Opportunity Village, a nonprofit organization, began fundraising for the project in 2008 and collected just shy of $4 million. Some of that money will be used to launch the programming needed for the park once it's completed.
"There's nothing else like this in the country," said Cary Harned, senior grants and major gifts officer with Opportunity Village.
The groundbreaking for the park will take place at 8:30 a.m. Tuesday at the Opportunity Village campus, 6050 S. Buffalo Drive, where the park will sit on 2.5 acres.
The park is expected to be completed in November.
There are parks with accommodations for people with disabilities, but none like Sean's Park, Harned said. The organization started researching the concept after Harned and Linda Smith, chief development officer and foundation associate executive director at Opportunity Village, came up with the idea.
The park is named after Sean Morrissey, 29, an artist with intellectual disabilities at Opportunity Village's fine arts studio. His family has strongly supported Morrissey and the organization, Harned said. His father Mike Morrissey is on the organization's foundation board of directors and has been involved with Opportunity Village for about 30 years.
Sean Morrissey's grandfather was Bruce Trent, the first superintendent of parks and recreation for Las Vegas, Harned added. Bruce Trent Park on North Rampart Boulevard was named after him.
"I'm really excited about this project," Mike Morrissey said. "It's not just a park, it's a learning park for people with disabilities. It will bring more enjoyment to the people who will use the park."
The park, which won't be open to the general public, will offer various activities that will teach children and adults skills related to personal safety, money management, teamwork and nutrition.
For example, the park will have a garden where fresh produce will be grown. The produce will then be used in the kitchen on campus to cook meals. The gardeners will learn about nutritious food and might be more inclined to include those items in their daily diet, Harned explained.
There will also be a "liberty swing" for people in wheelchairs. A moonwalk that will foster balance skills and encourage being active.
"Active is a big part of this," Harned said. "It will be fun. It will be active."
Essentially, the park will give children and adults with disabilities the opportunity to do the same things that any other person would at a park.
"The whole idea … is to give people a chance to live more independent lives and to give them a chance to have fun," Harned said.
The park will be an instrumental part of the campus on Buffalo Drive, Morrissey said. Opportunity Village also plans to build a permanent residential area on the campus in the future, he said.
The residential project will be able to house up to 100 individuals who now live in group homes throughout the community, Morrissey said.
The Morrissey family was a major donor for Sean's Park, but Mike Morrissey declined to disclose the amount of the donation.
Another major financial contribution for the project came from Clark County. Clark County Commissioner Steve Sisolak supported a $2 million grant for the project, Harned said.
"It's an absolutely incredible project," Sisolak said. "It's amazing beyond description."
He said it's one of his career highlights in serving as a Clark County commissioner.
Those involved in the project hope it will gain attention from people in other cities.
"It's a park that we anticipate will be copied throughout America once people come and see it," Morrissey said.
Contact Yesenia Amaro at yamaro@reviewjournal.com or 702-383-0440. Find her on Twitter: @YeseniaAmaro.