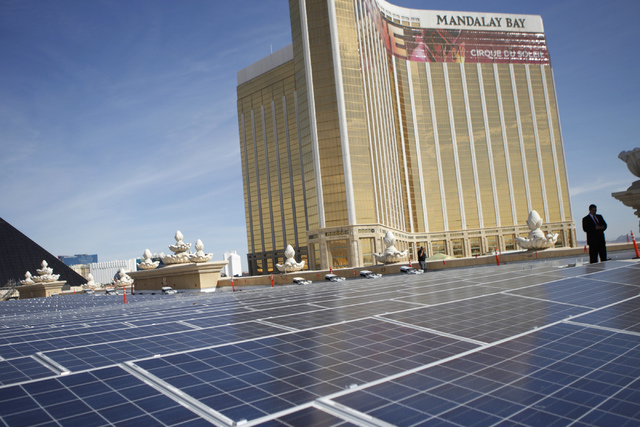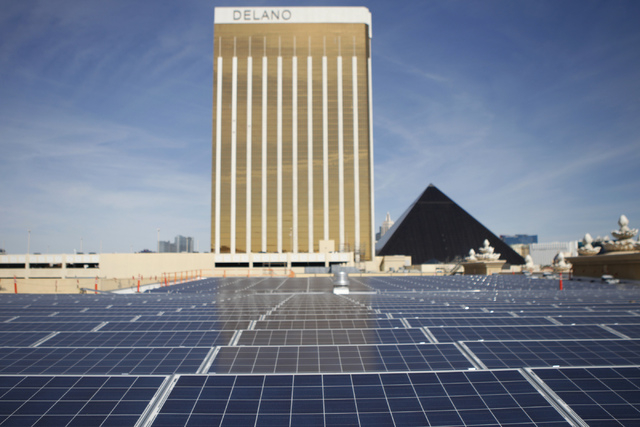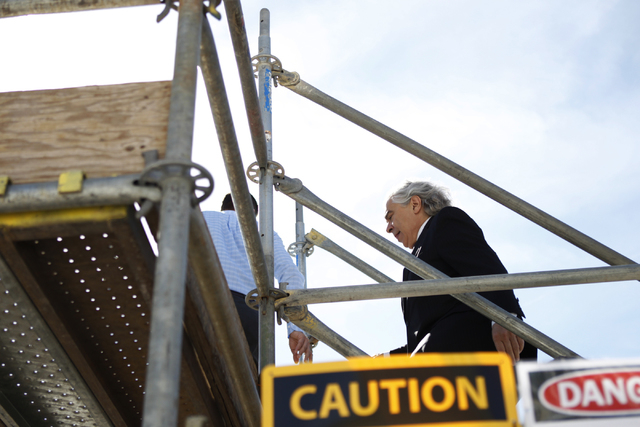 Energy Secretary Ernest Moniz toured the new solar array on the roof of the convention center at Mandalay Bay during a stop in Las Vegas Wednesday.
Set to go on line in late November, the array will use 21,324 photovoltaic panels packed together on 20 acres of rooftop to generate 5 megawatts of electricity. That's enough to supply Mandalay Bay with about 20 percent of its load and help the resort avoid buying power at peak times when energy is at its most expensive.
The array is owned by energy company NRG, which built it using federal grants that paid for about 20 percent of the panels. Cindy Ortega, chief sustainability officer for MGM Resorts, owner of Mandalay Bay, said she expects this first-of-its-kind project to lead to more solar panels on rooftops along the Strip.