New specialty license plates honor Scouts, Great Reno Balloon Race
Updated June 21, 2017 - 6:06 pm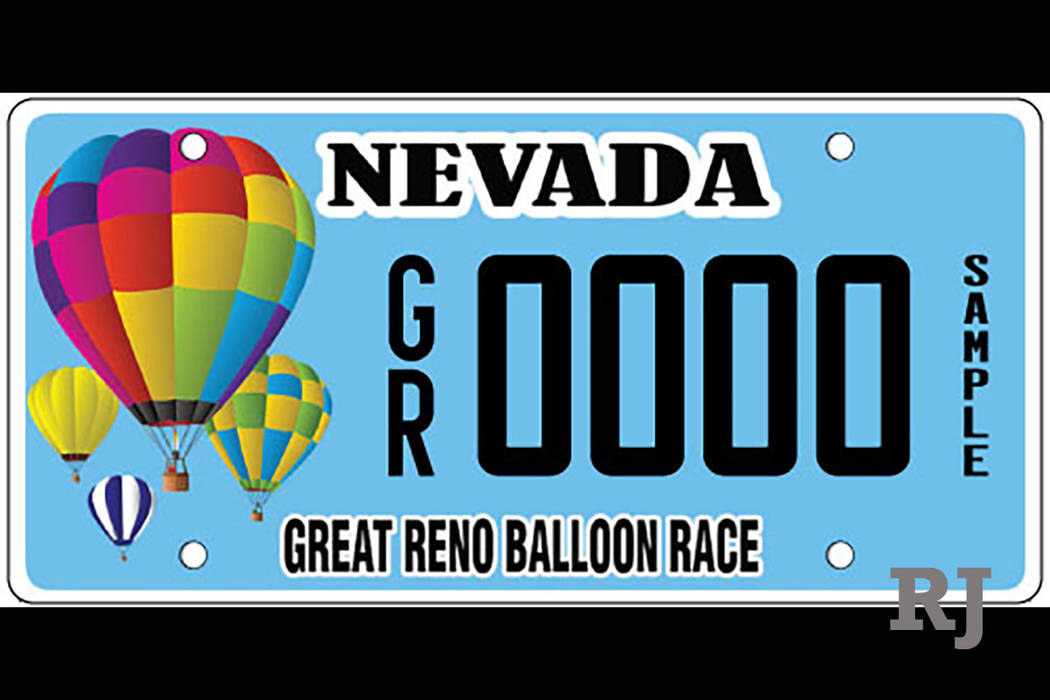 The Nevada Department of Motor Vehicles started issuing three new specialty license plates honoring Eagle Scouts, the Girl Scouts Gold Award and the Great Reno Balloon Race, agency officials said.
The state Legislature in 2015 approved the creation of the Scouts' plates, which went on sale June 12 after undergoing two years of design and manufacturing, followed by tests from the Nevada Highway Patrol, DMV spokesman Kevin Malone said.
The Girl Scout Gold Award plates are green and gold and bear the honor's insignia.
The red, white and blue Eagle Scout plate has the honor's emblem, along with shadows of boys doing various outdoor activities above the phrase "Once an Eagle, Always an Eagle."
Applicants must show proof of the honors when requesting the plates, which cost $62 initially and $30 annually. The money helps support the Scout Councils where the vehicles are registered.
Organizers with the Great Reno Balloon Race filed an application for charitable plates in April 2010, but had to wait in line with the DMV.
Up to 30 organizations are allowed to have charitable plates, which undergo an annual review by the DMV, Malone said. If a group does not have at least 1,000 active registrants in a given year, then its license plates are discontinued and the spot is given to another agency.
The plates, bearing the image of four hot-air balloons flying amid a light blue sky, went on sale May 22. The cost is $62 initially and $30 annually to support the 35-year-old free event, which is usually held in September.
Contact Art Marroquin at amarroquin@reviewjournal.com or 702-383-0336. Follow @AMarroquin_LV on Twitter.
Specialty license plates in Nevada
Nonprofit organizations registered with the Nevada Secretary of State or government agencies can request specialty license plates that must generate financial support for community services.
Plates may also be requested through the State Legislature. Specialty plates may not promote, advertise or endorse specific products, brand names, or specific religions.
Source: Nevada Department of Motor Vehicles