NHP is first law enforcement agency in Nevada approved to fly drones
October 24, 2016 - 8:40 am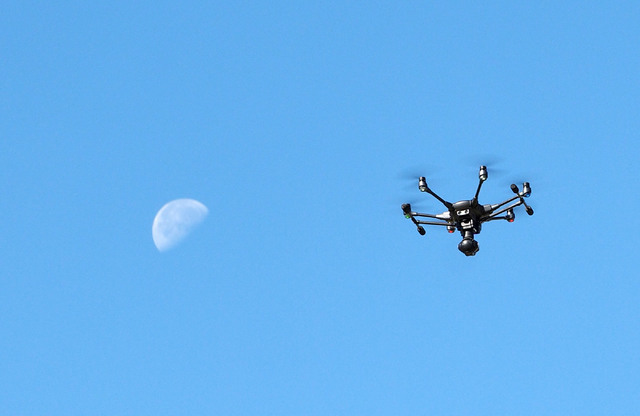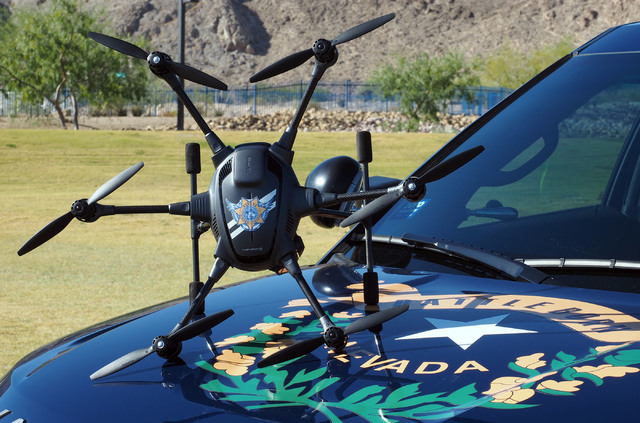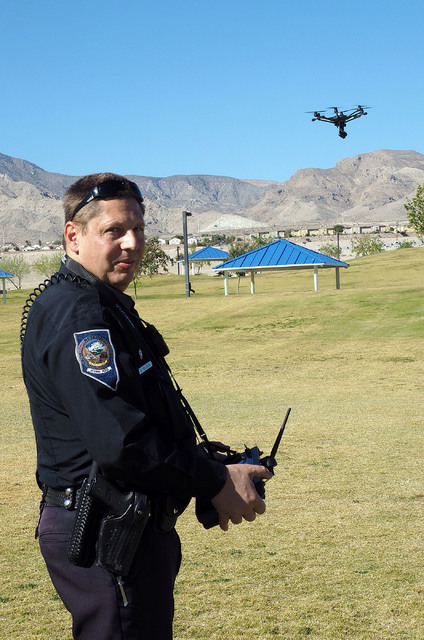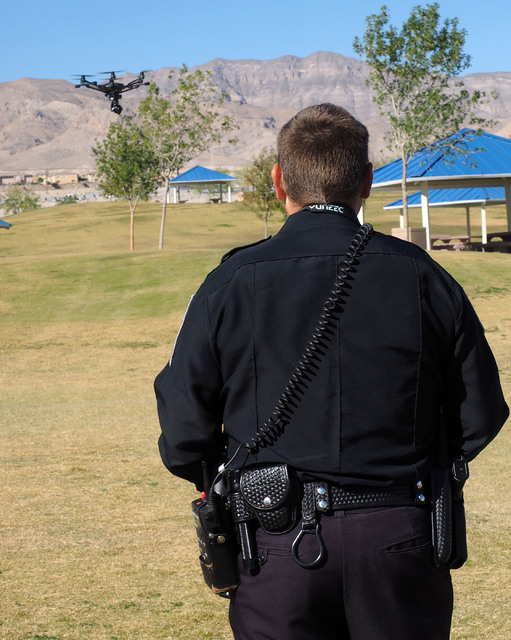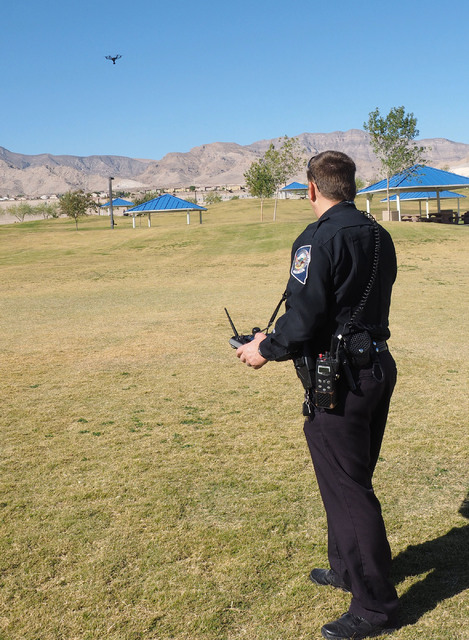 The Nevada Highway Patrol announced Friday that it is the first law enforcement agency in the state to fly small unmanned aerial vehicles — commonly known as drones — after gaining approval by the Federal Aviation Administration.
The patrol has begun using small UAVs weighing less than 55 pounds after fulfilling federal, state and local requirements, including education and training, to safely, securely and legally fly the aircraft, Trooper Daniel Marek said at a news conference in Las Vegas.
The UAVs can capture images using a 13-megapixel camera while flying at elevations of between 50 and 400 feet, he said. Marek said the agency refers to the aircraft as UAVs because the public tends to think of drones as weapons, such as the missile-equipped Predators the Air Force and CIA use overseas.
Among other things, the Highway Patrol UAVs will use specialized commercial software to map accident scenes through both photos and video, improving safety for first responders, adding new details to investigations and ultimately allowing for faster road re-openings.
"One of the things that we're highly motivated to do when we're out on a crash scene, because we know we're impacting the public, is to open up the crash scene faster," Marek said.
Initially the agency will have three UAVs assigned to commands in Elko, Las Vegas and Reno.
The drones were purchased through a $10,000 federal grant awarded to the state Department of Public Safety's Office of Traffic Safety.
The Metropolitan Police Department has been exploring the use of drones in Las Vegas for about 18 months but has not finalized policy and funding to put them into everyday use.
Contact Raven Jackson at rjackson@reviewjournal.com or 702-383-0381. Follow @ravenmjackson on Twitter.
This story has been updated to clarify that the NHP is the first law enforcement agency in the state to be approved to fly drones.