NHP releases details in crash Monday that killed 1, hospitalized 4
February 24, 2016 - 5:40 pm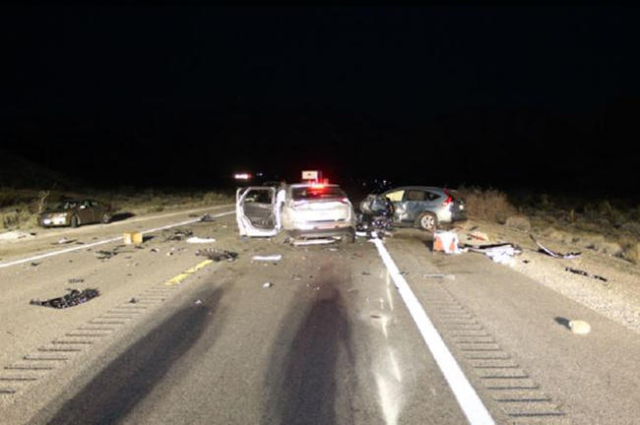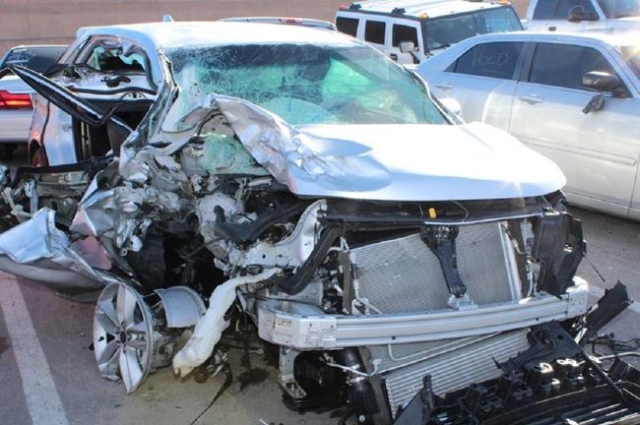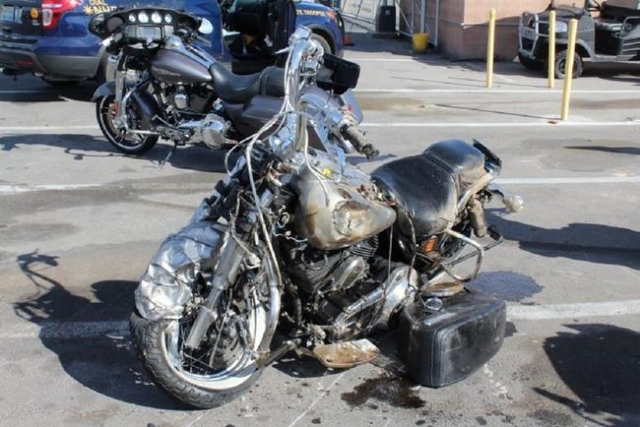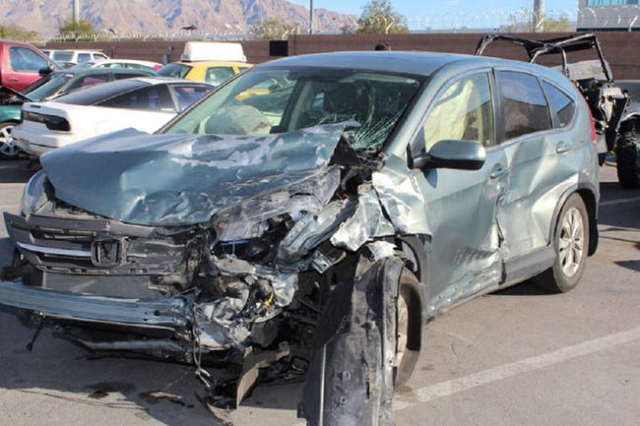 Nevada Highway Patrol on Wednesday released more information about a fatal crash Monday afternoon involving three motorcycles and two sport utility vehicles.
The wreck happened about 5:50 p.m. Monday, 3 miles east of Mountain Springs, NHP trooper Chelsea Stuenkel said that night.
According to a press release Wednesday, a silver 2007 Harley-Davidson, a red 2002 Harley-Davidson, a gray 2005 Harley-Davidson and a blue 2012 Honda CR-V were northbound on State Route 160 when the silver Harley tried to pass the CR-V in the southbound lanes of traffic.
The motorcycle was struck head-on by a Ford Edge. Its rider, later identified as 46-year-old Las Vegas resident Heath Vanstone, was thrown from the motorcycle and died at the scene.
The drivers of the red and gray motorcycles veered onto the right shoulder to avoid hitting the CR-V, but struck the vehicle and were thrown from the motorcycles.
The CR-V and Edge then collided.
The 50-year-old woman driving the Ford Edge, and her passengers, a 77-year-old woman and a 78-year-old man, were taken to University Medical Center with serious injuries. The 77-year-old woman was flown there by helicopter.
The 49-year-old man riding the gray Harley-Davidson was also hospitalized with serious injuries.
The 44-year-old man riding the red Harley-Davidson, and the CR-V's occupants, a 34-year-old female driver and a 30-year-old male passenger, were not taken to the hospital.
This was the ninth fatal crash and 10th traffic-related death in the highway patrol's jurisdiction this year.
Contact Kimber Laux at klaux@reviewjournal.com or 702-383-0381. Find her on Twitter: @lauxkimber