NLV casino marquee fire sends up plume visible for miles
January 26, 2015 - 2:05 pm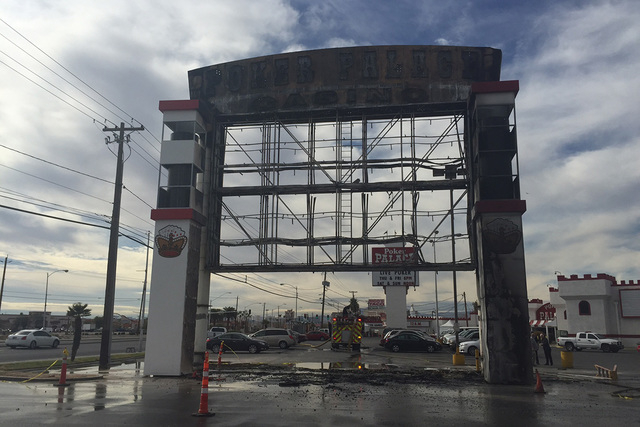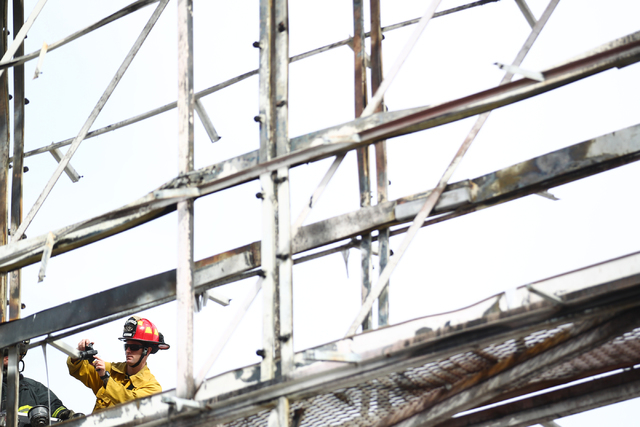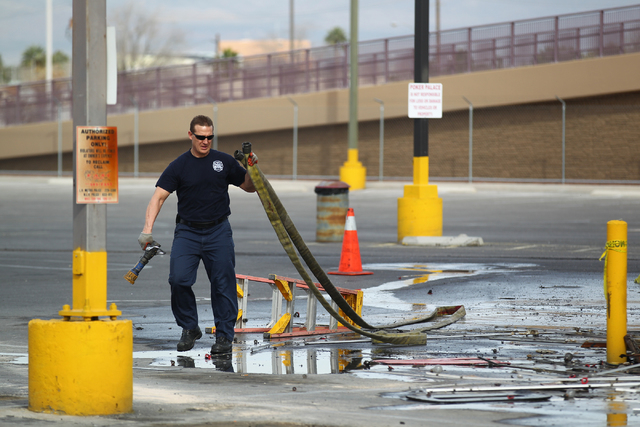 The marquee of a North Las Vegas casino caught fire Monday morning, sending up a plume of smoke visible from miles away.
Firefighters were called about 11 a.m. to Poker Palace, 2757 Las Vegas Blvd. N., near the intersection with Civic Center Drive. It took fire crews about 10 minutes to extinguish the fire.
Fire Department spokesman Capt. Cedric Williams said it appeared the sign was having work done, but it was not immediately clear what caused the fire. The marquee sign was destroyed, Williams said. There were no reported injuries.
Contact reporter Cassandra Taloma at ctaloma@reviewjournal.com or 702-383-0381. Find her on Twitter: @CassandraTaloma