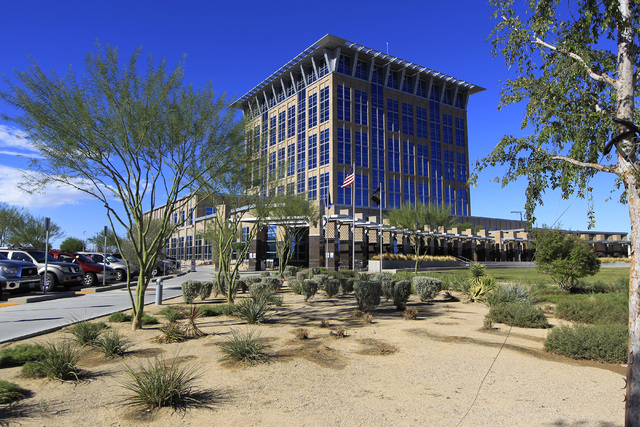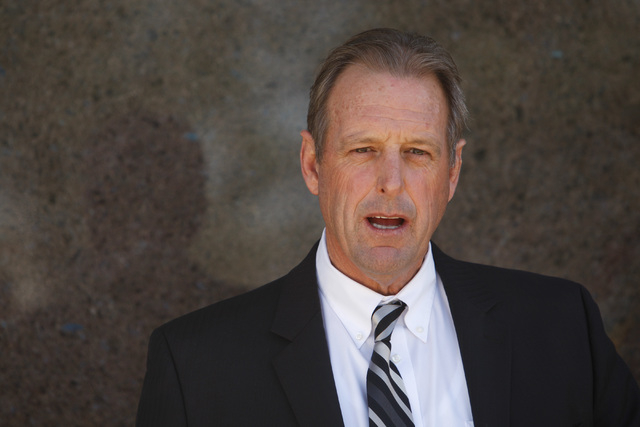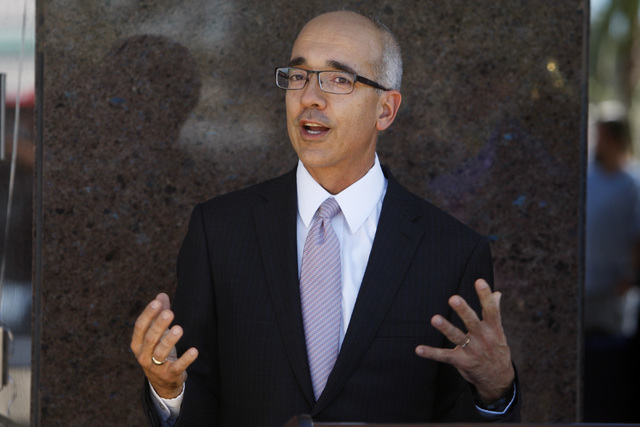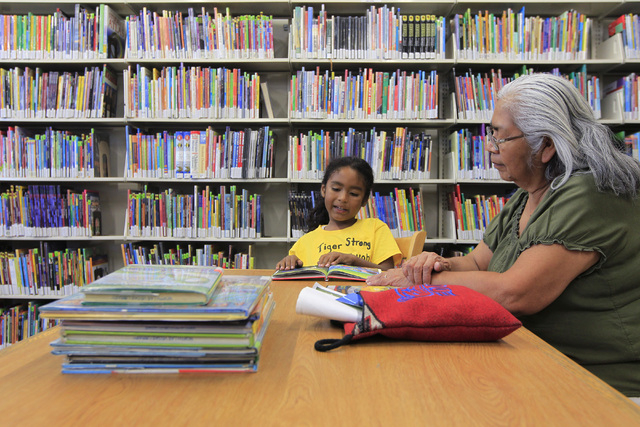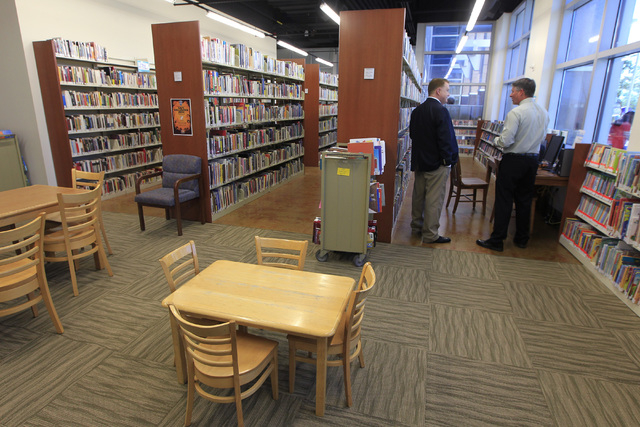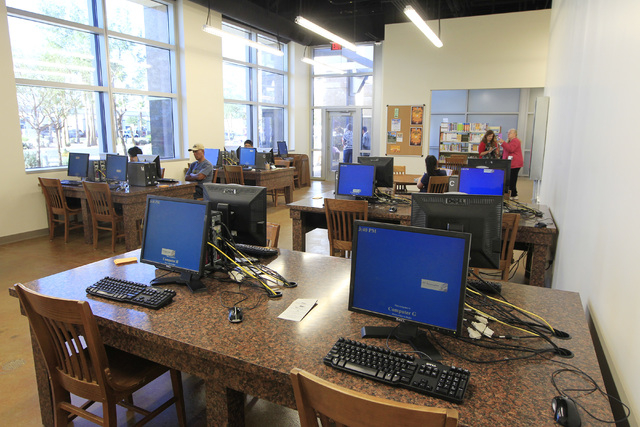 North Las Vegas' downtown library might be in a smaller space — but the city's hopes for the branch are big.
At the grand opening Wednesday, Mayor John Lee touted the branch relocation into City Hall, highlighting its plans to specialize in careers and computer help for patrons, while saying he is committed to making the city's library as strong as it has been in the past.
"As your mayor my goal is to see we build another library downtown," Lee said in his speech.
In a cost-saving effort, the downtown library shuttered its doors last month and relocated into two office spaces each about 1,500 square feet. One room is dedicated to a smaller collection of popular books and movies and the other room is sectioned off for computers. The idea is the separate space will allow library staff more one-on-one time with patrons to help them apply for jobs and learn new skills.
The library now has about 50,000 books and movies — down from its previous collection of roughly 80,000. That said, the branch's patrons are able to order items from the entire Las Vegas-Clark County Library District's selection.
"This just seems more accessible to me,"said Norma Naranjo, who came to check out the new location with her grandson. "Maybe because I can pay my water bill here."
That's the reaction the city wants residents to have. Library District Director Forrest Lewis said the city is hoping people will pop in when they have to go to City Hall for another reason, such as paying a utility bill.
As far as when the area will see a bigger library — that's a "someday" goal, Lee said. The branch's previous building, the city's oldest library, had reached the point where the upgrades needed just weren't feasible for the cash-strapped city, according to Lee.
The switch to the $130 million City Hall building, which has struggled to fill all of its empty rooms since it was built in 2011, will save the library's budget $500,00 according to Finance Director Darren Adair.
North Las Vegas hasn't calculated the citywide savings of the move, Adair has said. The city's police will be using the old library building for evidence and crime lab purposes and the upkeep won't be nearly as pricey as what would be required of a heavily trafficked public space such as a library, he said.
Beefing up the branch downtown will always be in the city's sights, Lee said. If that doesn't happen while Lee is mayor, it will be something for the next mayor to achieve, he said.
Right now, the branch is open Monday through Thursday from 8:30 a.m. to 5:45 p.m. — but the plan is to change those hours to 10:30 a.m. to 8 p.m. as soon as a gate the city has ordered to section off the library from the rest of City Hall comes in, Lewis said.
Contact Bethany Barnes at bbarnes@reviewjournal.com or 702-477-3861. Find her on Twitter: @betsbarnes.