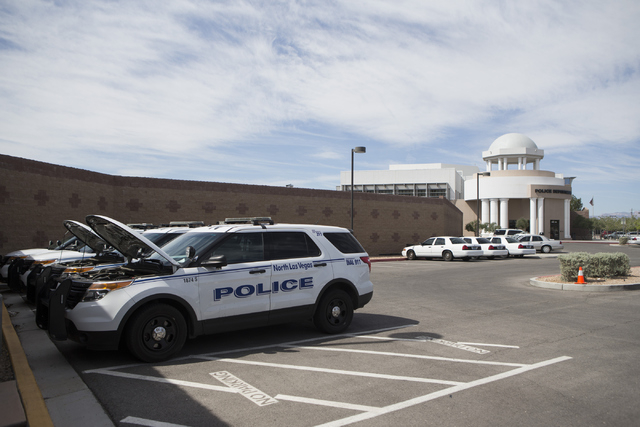 The North Las Vegas Police Department is slowly replacing worn vehicles after the recession prompted the city to re-evaluate its spending.
The city was financially devastated by the recession and was nearly taken over by the state.
To cut costs, the city changed its replacement practices in 2014 from replacing vehicles every 70,000 miles or seven years, to every 100,000 miles or 10 years, city finance director Darren Adair said.
Adair added that vehicles with critical issues were still replaced, but those that could still run and simply had aesthetic issues were kept on longer.
On Wednesday, North Las Vegas approved the purchase of seven new BMW motorcycles for the Police Department at a cost of $175,523. The money comes from previously approved capital improvement funds.
It's unclear how old the city's fleet is because the city officials said a review and formal policy change is underway.
Michael Hudgeons, city traffic engineer, said the department has about 280 vehicles. About 40 to 50 have been purchased over the past three years, city spokeswoman Delen Goldberg said. Of those, fewer have been purchased in the last year and a half as a result of the 2014 replacement practice change.
Metro's patrol sedans are replaced after 85,000 miles or 10 years of service, spokesman Larry Hadfield said. Motorcycles are replaced at 50,000 miles.
In Henderson, police patrol cars have a life expectancy of seven years or 80,000 miles, city spokeswoman Kim Becker said. Motorcycles have a life expectancy of five years or 60,000 miles.
Older vehicles that are replaced will be auctioned off. Those proceeds will go into a vehicle replacement fund.
Earlier this year, $97,590 was approved to purchase four 2016 Ford Fusions.
Contact Alexander S. Corey at acorey@reviewjournal.com or 702-383-0270. Find @acoreynews on Twitter.