NLV stepfather charged with child abuse, sex assault appears in court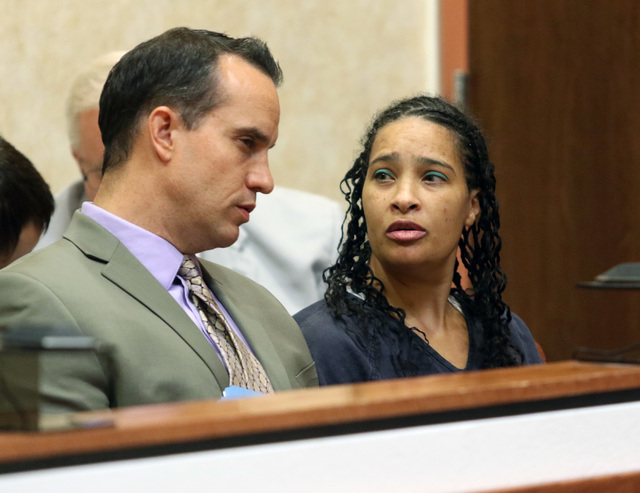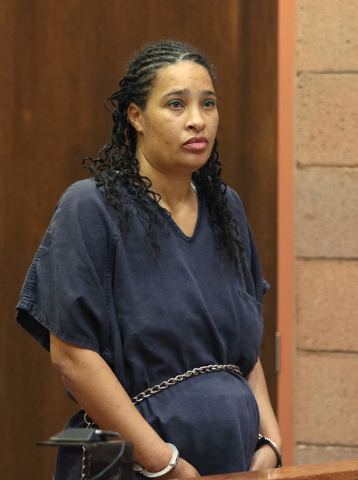 The man charged with sexual assault and kidnapping after police said he impregnated his 17-year-old stepdaughter and abandoned her with her toddler sister, who later died, appeared in court Thursday.
Jondrew Lachaux, 39, faces 17 counts of child abuse and one count each of sexual assault, kidnapping and concealing evidence.
Lachaux was arrested April 6 after detectives found the toddler's body and the teen's malnourished infant. The teen mom and her dead sister are two of seven children in Lachaux and 38-year-old Kellie Phillips' family, according to police. Phillips was arrested April 7.
In the brief appearance, prosecutors and the defense attorneys for Lachaux and Phillips mutually agreed to continue the preliminary hearing until July 7 at 9 a.m.
Phillips is the mother of the 17-year-old girl, police said. Lachaux and Phillips are the biological parents of the six other children.
Lachaux and Phillips headed for Oakland, Calif., around August, police said, leaving the pregnant teen and her 3-year-old sister.
Phillips didn't know her daughter was pregnant, according to police.
The teen gave birth at their home in the 6600 block of Wood Thrush Place, near the north 215 Beltway between Decatur Boulevard and Aliante Parkway.
She didn't have medical attention. Without enough food, the teen, her infant and the toddler became malnourished, police said. The toddler, who had breathing problems, eventually died.
After her sister died, police said, the teen called Lachaux. He told her to hide the body in a box. He came back to Las Vegas in late March and made the teen help him move the body into the back seat of a broken-down car in the family garage.
Lachaux then gave his stepdaughter baby formula and put her and the baby on the streets, police said. He didn't want his wife to find out he'd fathered the child. He put up the teen and baby for one night at a Motel 6, police said. Otherwise, the teen and her daughter spent as much time as possible in public areas along the Strip and at McCarran International Airport.
The baby got sick at the airport on April 1, police said, and staff there called 911. The baby was taken to Sunrise Hospital and Medical Center in critical condition, and police started investigating.
Contact reporter Colton Lochhead at clochhead@reviewjournal.com or 702-383-4638. Find him on Twitter: @ColtonLochhead.