No chips or tokens needed: 10 cool free things to do in Las Vegas
Updated April 21, 2023 - 2:36 pm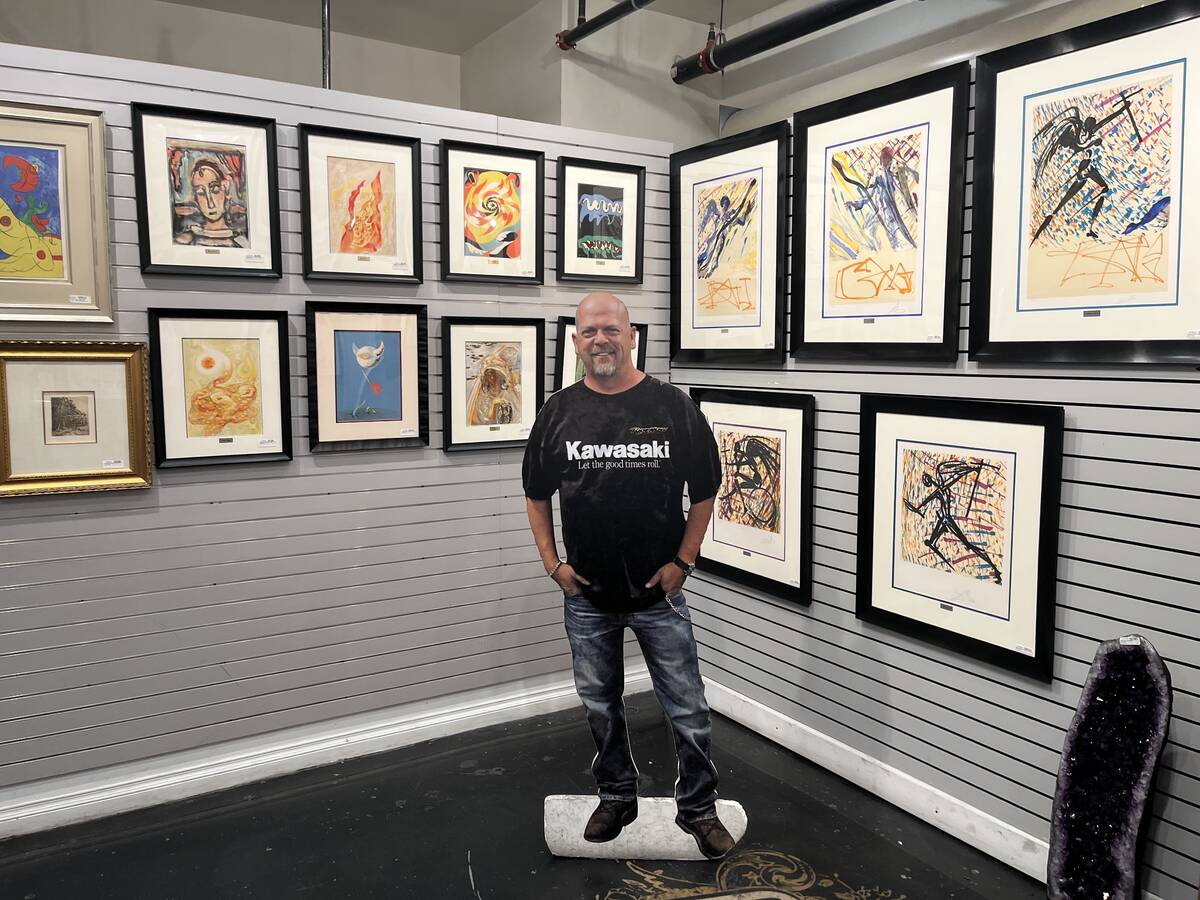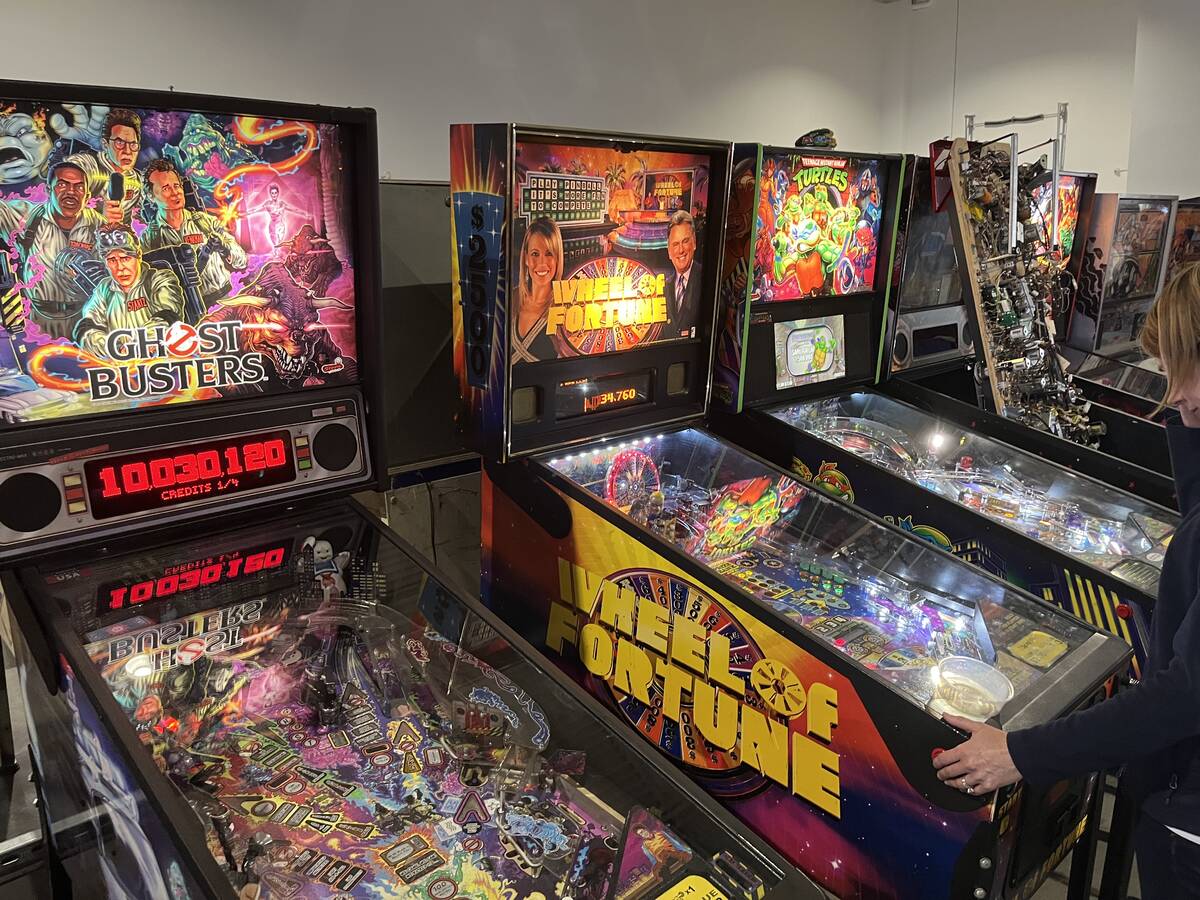 Las Vegas is known across the world as a great place to gamble, eat, drink, shop and see live entertainment — all things that can be a lot of fun … and can cost a lot of money.
With inflation persisting and the looming possibility of a recession, it's reassuring to know there are plenty of things to do and see in Las Vegas that don't cost a dime.
Check out these 10 picks for best free things to do in Las Vegas:
On the Strip
— Take your picture at the "Welcome to Fabulous Las Vegas" sign: The iconic sign is a logical starting point for a day or night on the Strip. The 25-foot-tall structure — designed by Betty Willis, an employee of Western Electric Displays — marks the beginning of the Strip at 5100 Las Vegas Blvd. South. A photo op is free, as is parking, though be prepared to wait in line for your chance. Those in a hurry can avoid the line by positioning themselves off to the side to get their shot.
— Visit the Pinball Hall of Fame: A short walk from the "Welcome" sign at 4925 Las Vegas Blvd. South, this 25,000-square-foot building houses hundreds of classic, coin-operated pinball machines, with themes based on "Star Wars," "The Simpsons," Elton John's "Captain Fantastic" and many more. Admission and parking are free, though you'll have to shell out some quarters if you want to play the games.
— See the Bellagio Fountains: More than two dozen times a day, over 1,200 fountains sway along to music in front of the Bellagio, in a show the resort bills as "the most ambitious, complex water feature ever conceived." The Bellagio claims each performance is unique. After watching the water show, head inside the hotel and walk through the Bellagio Conservatory & Botanical Garden, which features stunning, often holiday-themed or seasonal displays of flowers, trees and other materials.
— Witness the Mirage Volcano: If you've ever wanted to see a volcano in person without fearing for your life, you can't beat this center Strip hotel's nightly attraction, which mimics a real volcano eruption alongside fast-paced music, on the hour each night from 7 to 11 p.m. It won't be around too much longer, though, as hotel officials have announced it will be demolished in the near future, and replaced with a giant guitar-shaped hotel tower, as part of its coming transformation into a Hard Rock Hotel.
— Take in the circus acts at Circus Circus: Adults and children alike can catch clowns, jugglers, trapeze artists, balancing acts and other circus fixtures for free at this north-end casino. Shows begin at 1:30 p.m. Monday-Thursday and 11:30 a.m. Friday-Sunday, with a new show every hour.
Bonus tip: For a reprieve from all the walking a Strip adventure entails, consider hopping on one of the three free trams that operate daily, one running from Mandalay Bay to Excalibur, one from Park MGM to Bellagio, and another from Mirage to Treasure Island.
Off the Strip
— See a concert at the Fremont Street Experience: This five-block pedestrian mall in downtown Las Vegas offers free live music every night, starting at 6 p.m. Among last year's special performances were such acts as the Stone Temple Pilots, Rick Springfield, Starship, 10,000 Maniacs, Soul Asylum, Hoobastank and Alien Ant Farm.
— Stop by the Gold & Silver Pawn Shop: Made famous by the reality hit "Pawn Stars," it is located at 713 Las Vegas Blvd. South. While there's no guarantee you'll spot the stars of the show, the shop is full of eclectic items and is open every day (except Thanksgiving and Christmas) from 10 a.m. to 5:30 p.m. And the pawn window is open 24 hours a day, seven days a week for those who want to sell or pawn an item.
— Relax at Downtown Container Park: This collection of shops created from repurposed shipping containers, located at 707 E. Fremont St., features a treehouse play area for kids, occasional free concerts for adults, and a giant, praying mantis sculpture that makes its presence known at night.
— Be wowed by performance cars at the Shelby Heritage Center: The life and work of auto driver and designer Carroll Shelby, played by actor Matt Damon in the 2019 film "Ford V. Ferrari," is front and center here, just south of the Strip at 6405 Ensworth St. The 15,000-square-foot facility showcases over 30 high-performance iconic Shelby vehicles and is adjacent to the 150,000-square-foot production facility.
— Check out the mermaids at the Silverton Casino & Hotel Aquarium: The Silverton's aquarium not only houses a variety of tropical fish but also offers occasional sightings of mermaids. The Silverton's mermaid performers can be seen swimming alongside aquatic animals at 3333 Blue Diamond Road on Thursday, Friday, Saturday and Sunday afternoons. The aquarium also offers interactive stingray feedings twice a day.
Contact Justin Razavi at jrazavi@reviewjournal.com. Follow @justin_razavi on Twitter.