No lovebirds lost: Newton's menagerie, sloths included, winging way to Oregon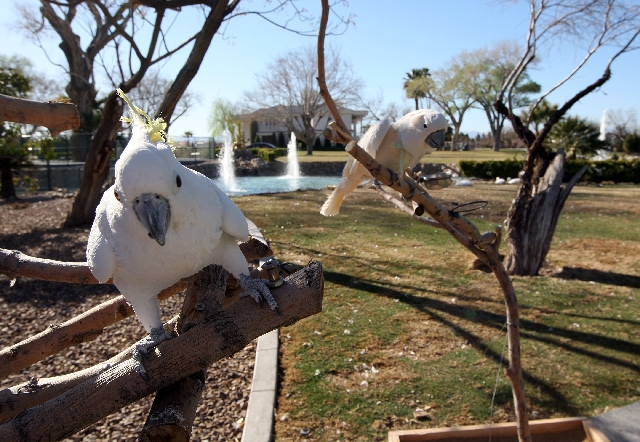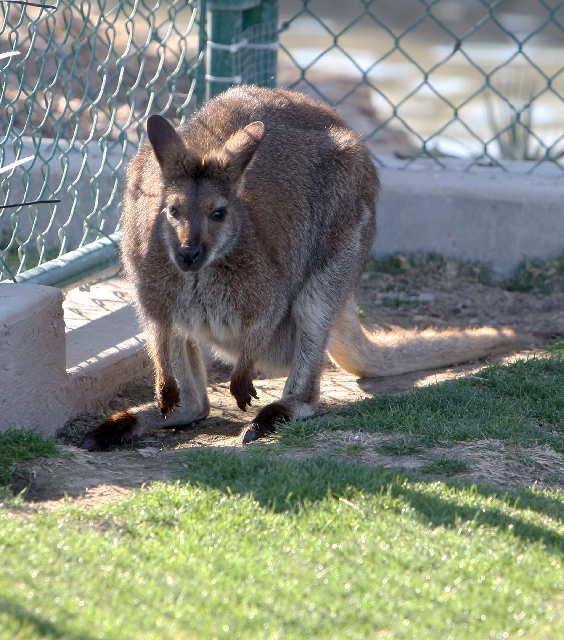 If you think selling a house is tough in this market, try unloading an adult two-toed sloth.
The entity that owns former Strip headliner Wayne Newton's Casa de Shenandoah estate, CSD LLC, received U.S. Bankruptcy Court permission Tuesday to sell the approximately 280 exotic birds, fish and mammals housed there for $27,300.
The buyer, the Zoological Wildlife Conservation Center and the Sloth Captive Husbandry Research Center in Rainier, Ore., about 45 miles north of Portland, was the only bidder willing to take on the entire lot.
"The current market for exotic animals is saturated; there is generally an oversupply of exotic animals compared to the number of licensed facilities to house them," Jasmine Bigbee, the manager of CSD's wildlife center, wrote in court papers.
Besides a pair of sloths, the collection that will make the trip north includes 150 lovebirds, a pair of lemurs on loan from the conservation center, wallabies, black neck swans, African penguins, an East African crowned crane, lesser blue-eared glossy starlings and about 80 fish, most of them koi.
Although Newton has always had a fondness for animals, particularly his prized Arabian horses, most of the animals were bought by CSD to add a cute and cuddly component to what was planned as a theme park and museum focused on the entertainer's long career.
But with the project now scrubbed, it leaves the company with a $5,000 monthly bill for animal maintenance, according to court papers.
CSD is 70 percent owned by Texas businessman Lacy Harber, who bankrolled the project; 20 percent by Newton and his wife, Kathleen; and 10 percent by former project manager Steve Kennedy and his former girlfriend, Geneva Clark.
As an indication of how much the animal market has stumbled, part of the CSD check ledger showed that it bought a single penguin in November 2010 for $10,500.
Although the Newtons initially claimed ownership of three bleeding-heart doves and a penguin named Hawaii, the sale went through on Tuesday without opposition.
Newton's Arabians were not part of the sale.
Contact reporter Tim O'Reiley at toreiley@
reviewjournal.com or 702-387-5290.