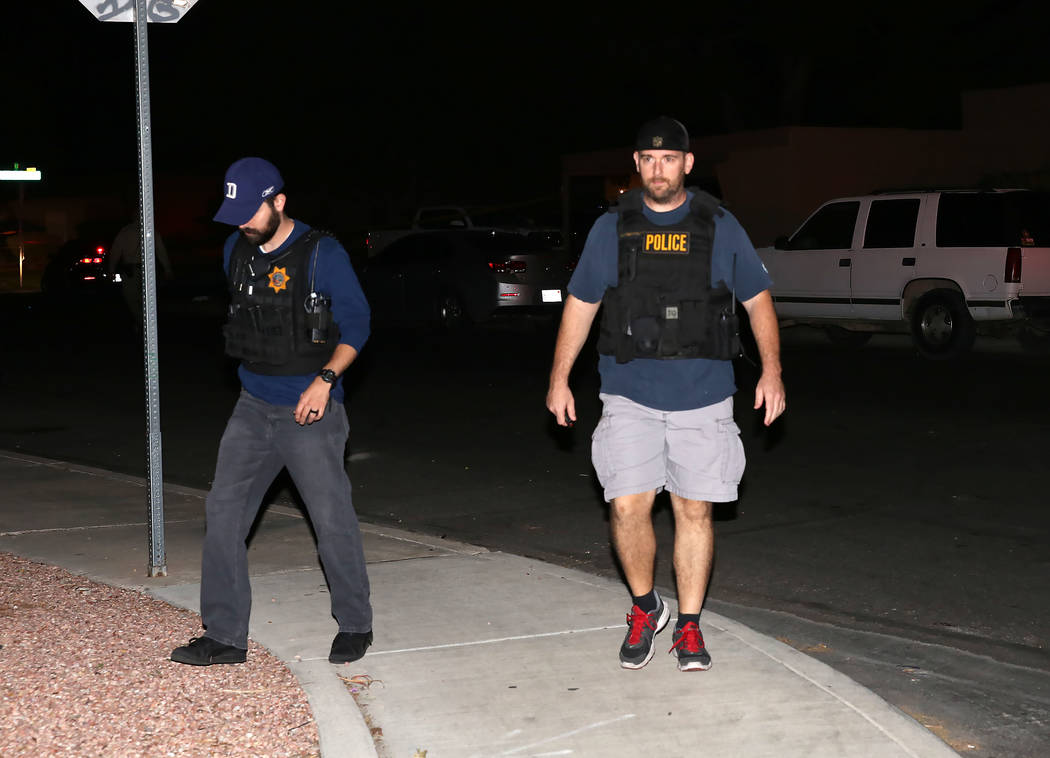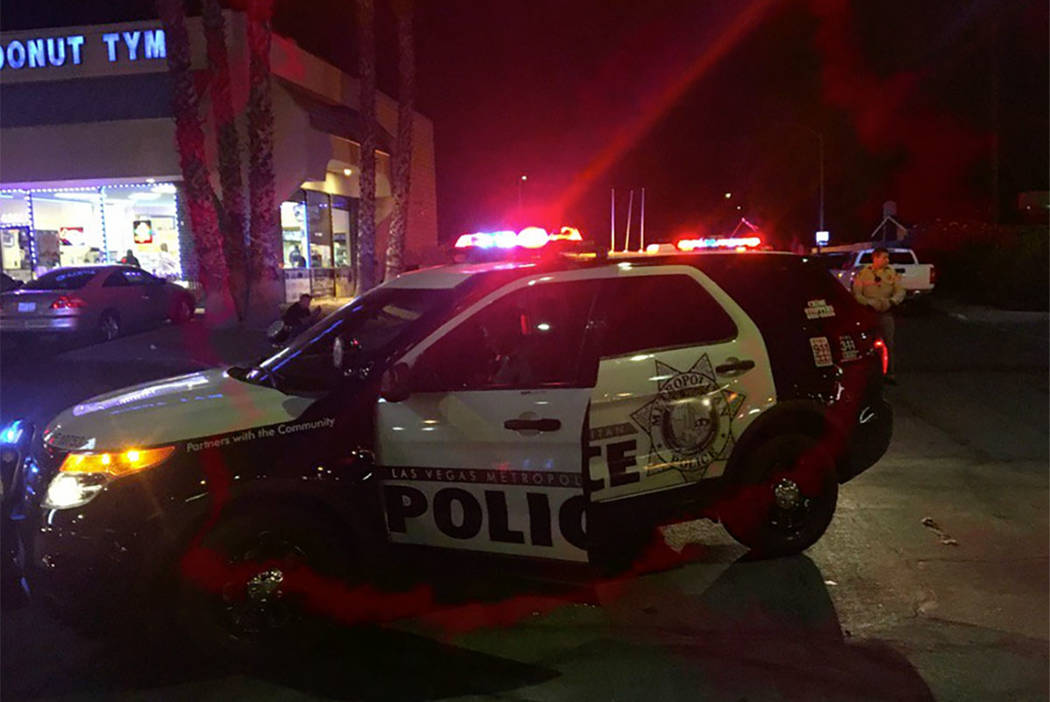 Las Vegas police shot a man wielding a pellet gun Wednesday night after police said he charged the officers during a domestic dispute in east Las Vegas.
Metropolitan Police Captain Kelly McMahill said the dispute began Tuesday evening, when a woman told police that her boyfriend had beaten her. When officers responded to the call on the 100 block of Moonlight Drive, near Charleston and Lamb boulevards, they couldn't find the boyfriend.
Officers took a report from the woman and left, McMahill said, but on Wednesday evening she called police again about 7:45 p.m. She asked police to come and help her get her belongings out of the house, which she shared with the man.
When police arrived at the home they weren't sure if the man was there, McMahill said, but he spoke to them through a Ring doorbell, which allows a person to answer the door from anywhere with a smartphone.
She said that while he was speaking to police, he made comments that were "derogatory toward the police officers, and he did threaten to murder the police officers more than once."
At that point, McMahill said, the officers realized the man might not be inside the home. After entering the house and finding it empty, they helped the woman pack up her belongings.
While they were inside, a neighbor saw the man arriving at the home. McMahill said he crashed his pickup into the back of an unoccupied police car, and then shot the car several times with the pellet gun.
At the same time, the officers were leaving the home with the woman. McMahill said the man saw the officers, screamed "die" and charged at them with the pellet gun.
Officers shot at the man, striking him once in the lower abdomen. No officers were hurt, McMahill said, and the man was taken to University Medical Center where he underwent surgery. He is expected to survive.
McMahill said the 72-hour briefing Metro normally holds after police are involved in a shooting could be delayed due to the Oct. 1 Route 91 festival shooting that left 58 people dead. Police will identify the man who was shot and the officers involved in the shooting.
Scene of the police shooting on 100 block of Moonlight Drive, near Lamb and Charleston boulevards. No word on injuries. pic.twitter.com/9kZIx0uhI6

— Mike Shoro (@mike_shoro) October 12, 2017
Contact Max Michor at mmichor@reviewjournal.com. Follow @MaxMichor on Twitter.