No salespeople? No problem at Motor Trend car show in Las Vegas
November 25, 2018 - 5:33 pm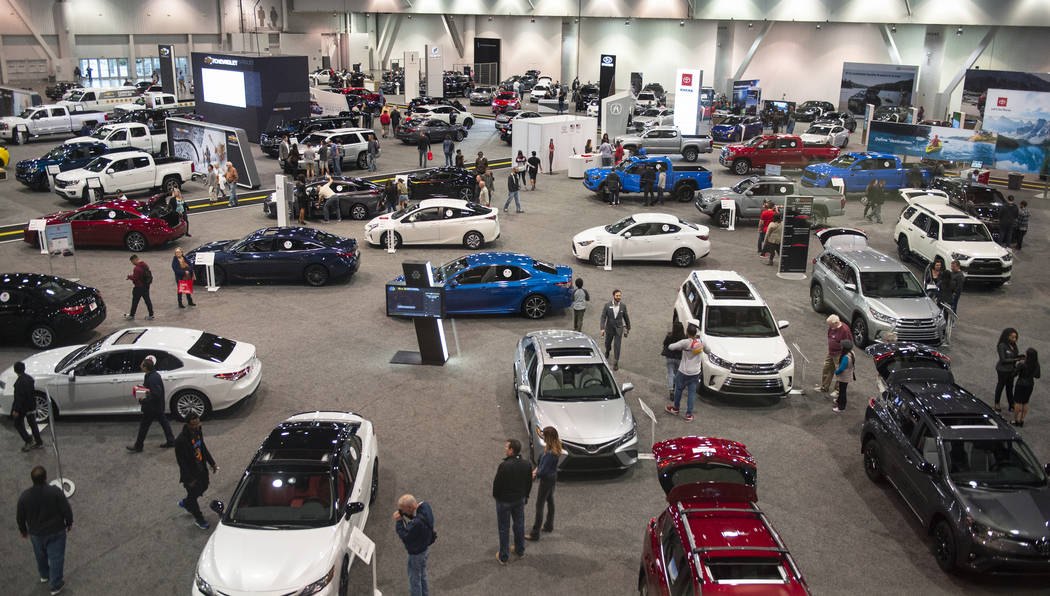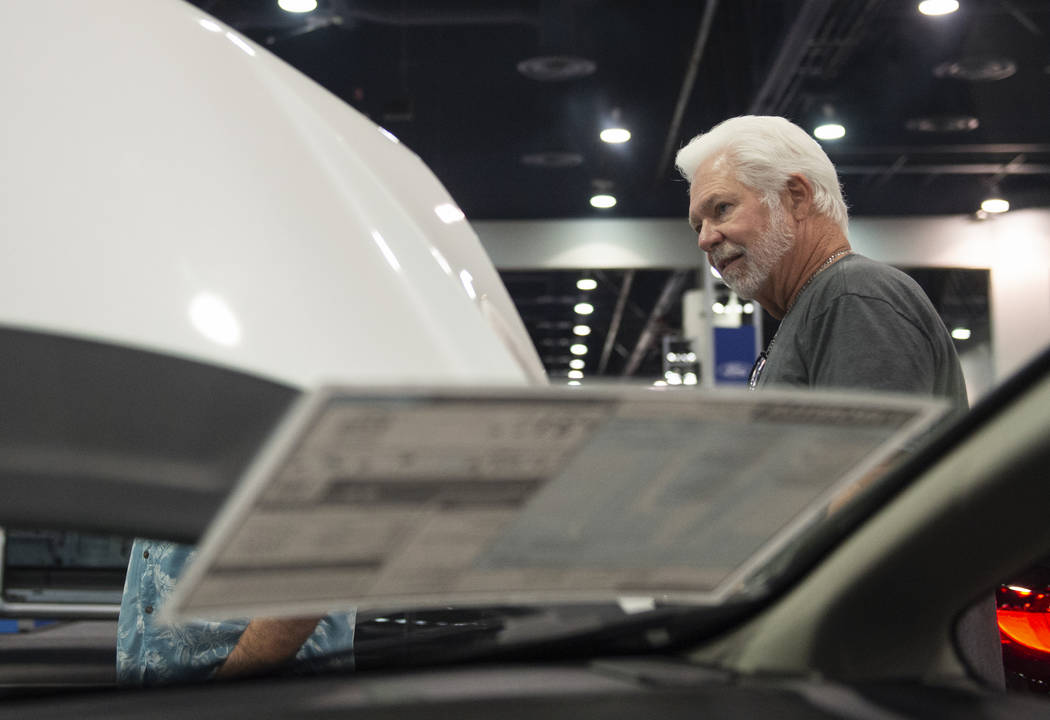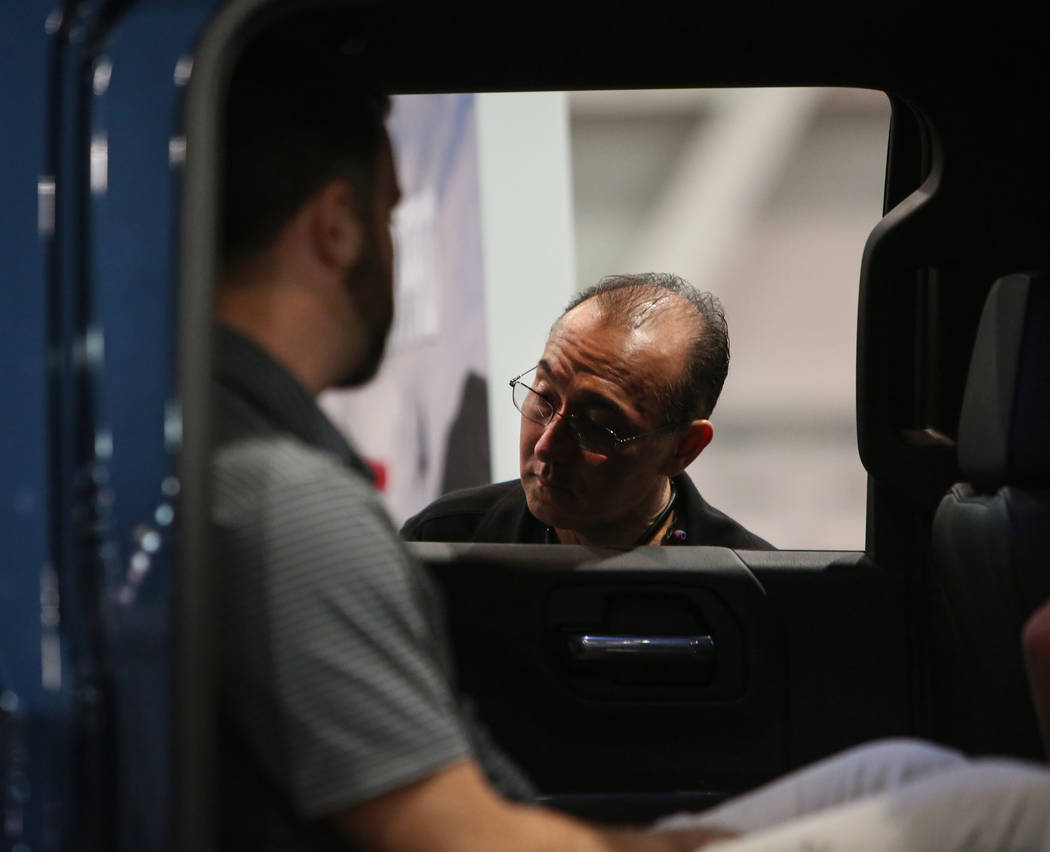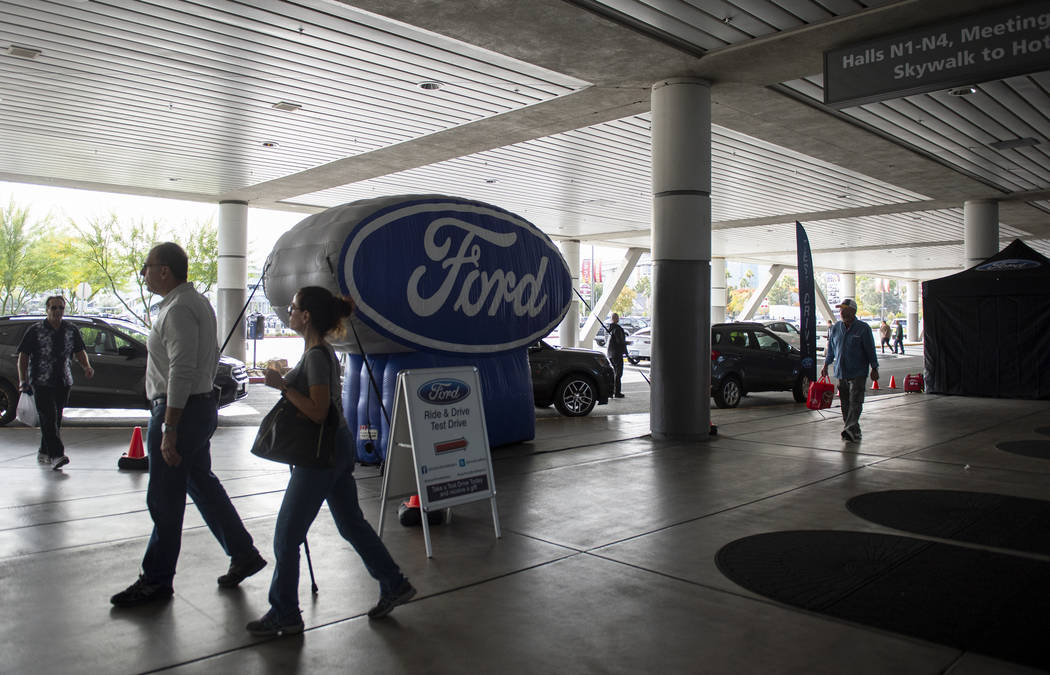 Part of the appeal of the Motor Trend International Auto Show is that it allows visitors to look at new cars without being hassled by salespeople.
For two attendees from the East Coast, the show also appealed because of Las Vegas' climate.
"There's nobody bothering you, there's no snow and cold, it's inside and not outside," said Diane Falcone, 75, who was with her daughter, Debbie Roberts, 56.
They traveled to Las Vegas from New York to spend Thanksgiving with Falcone's brother. They attended the car show because Falcone is looking to upgrade from her 2005 Pontiac Grand Prix and doesn't want to bother with outdoor dealerships in her home state.
Hundreds of people wandered from car to car Sunday afternoon at the Las Vegas Convention Center, on the third and final day of the show. It featured more than 350 new cars, trucks and SUVs from manufacturers such as Ford, Toyota, Honda, Hyundai and Chevrolet.
"It's pretty much the only place you can come and do a one-stop shop, side-by-side comparison of cars," said Derek Walsh, director of events for Motor Trend. "The biggest selling point is that it's a nonselling show, so there are no sales people, no one is trying to run your credit, no one is trying to sell you a car on the spot."
Walsh said the show's target audience is the "true consumer," people who are in the market to buy a car or will be in the next year.
"It's just a place to gather information if you're actually trying to decide between one, or two, or four vehicles," Walsh said. "You can physically get in them, touch them, know how they feel."
Though the show featured a handful of exotic cars, some costing more than $1 million, Walsh said the core of the show is standard manufacturers and models that most adults and families can actually afford.
Falcone was eyeing the 2020 Toyota C-HR. She said she wanted something that looked nice and wasn't too expensive. But her daughter's priority was putting her mom in a safe car.
"I wanted her to see the difference between, like, an SUV style and a car — you know, sitting a little higher up," Roberts said.
"Because we have snow up in New York, you know," Falcone added.
Falcone's high school friend who lives in Las Vegas tagged along, but only for support.
"I've got a 2000 Lincoln Town Car, and I'm keeping it forever," Sue Carollo said. "It's everything I would want, and it's got every bell and whistle you can imagine. Well, everything that was available in 2000."
Steve Whisler, 67, of Henderson, said he was there to window-shop.
"I don't need a car," Whisler said, "but if I could find a toy that I could afford, I would probably play around with the idea a little bit."
Whisler graduated from high school in 1969 in Detroit. He said many of his classmates' dads worked in the auto industry and bought their kids expensive muscle cars.
"My high school parking lot looked like a drag strip ready to erupt," he said, glancing longingly back toward the white, older-model Mustang in the exotics section of the show. "I didn't have money for something like that when I was a kid, but now I've got a little more money."
Contact Kimber Laux at klaux@reviewjournal.com. Follow @lauxkimber on Twitter.