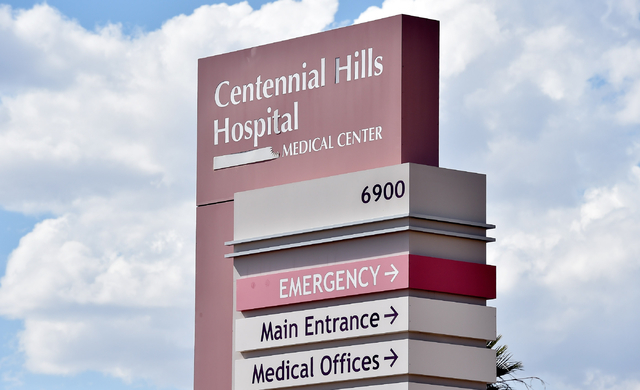 Police have no suspects in the bizarre case of the man who walked into Centennial Hills Hospital after midnight Wednesday with a knife in his back, asking for help.
The man was last seen by his roommate about 1 a.m. as he was leaving for a jog. He later drove himself to the northwest valley hospital just after 1:30 a.m., Metro spokesman Michael Rodriguez said.
The man had two stab wounds and a head injury and passed out in the emergency room. He was taken to University Medical Center for treatment, Rodriguez said.
It was unclear where the man came from, how the knife ended up in his back or who may have put it there. The man could not provide much information because of short-term memory loss and his medical condition, Rodriguez said.
Police said the case is possibly domestic related, but the man's wife is not a suspect, although she was notified of his condition and did not go to the hospital.
Metro is investigating the case.
Contact Jessica Terrones at jterrones@reviewjournal.com and 702-383-0391. Find her on Twitter: @JessATerrones