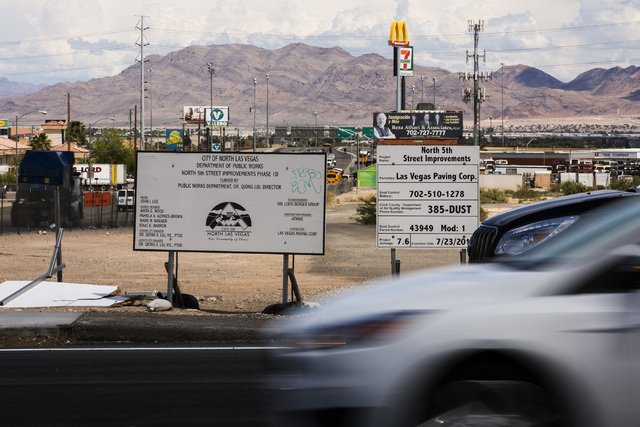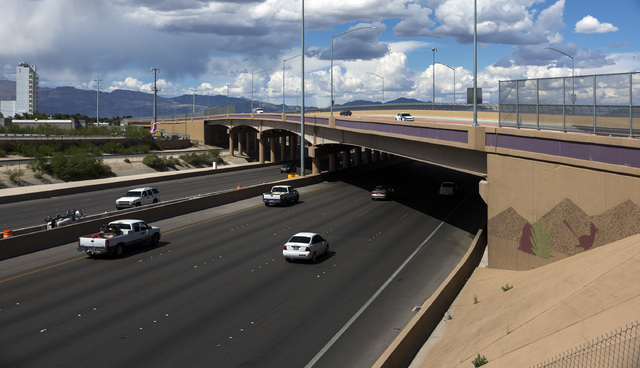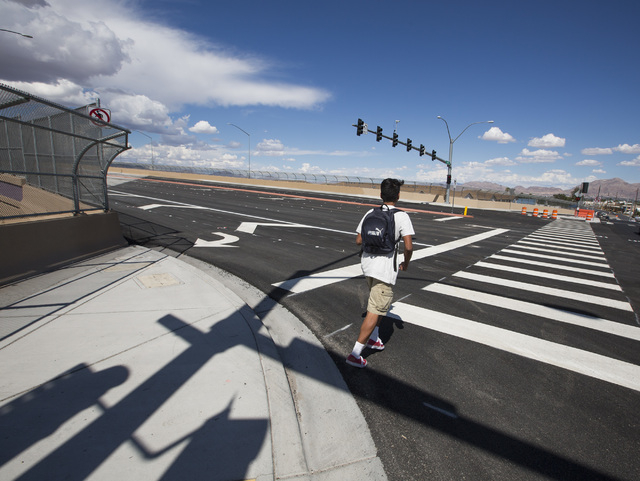 North Las Vegas has completed the fourth phase of a project to clear up traffic congestion.
North Fifth Street between Carey and Cheyenne avenues was opened with expanded roadways and sidewalks, landscaping and a new overpass on Monday.
These improvements are part of the super arterial project, which city officials hope will take some of the strain of daily traffic from other routes and streamline North Fifth Street.
The overpass crosses over Interstate 15 in the southern part of the city, and the rest of the route travels north-south through the city.
The first phase of the super arterial project began in December 2008. The next leg of the project will focus on improving the intersection of North Fifth and Cheyenne.