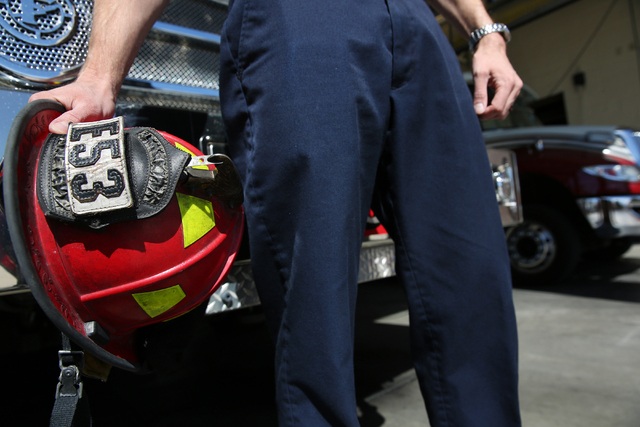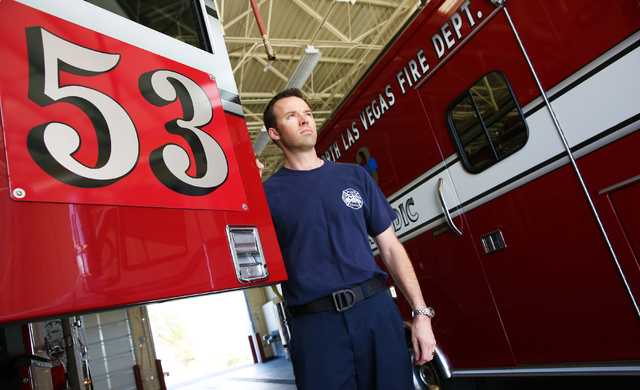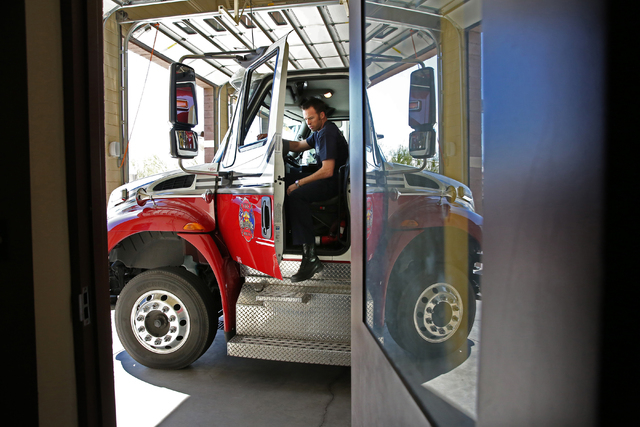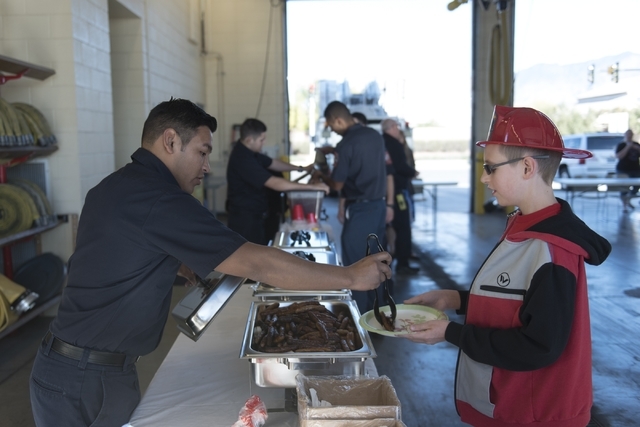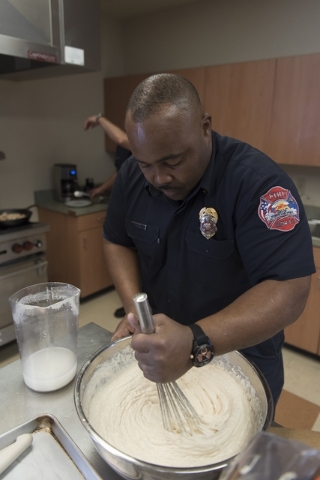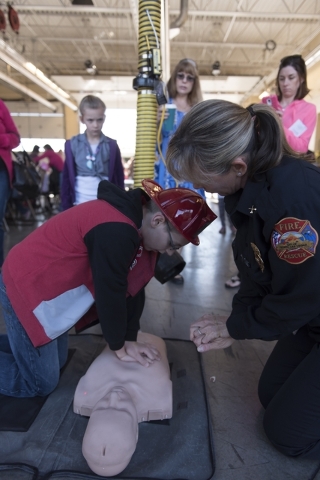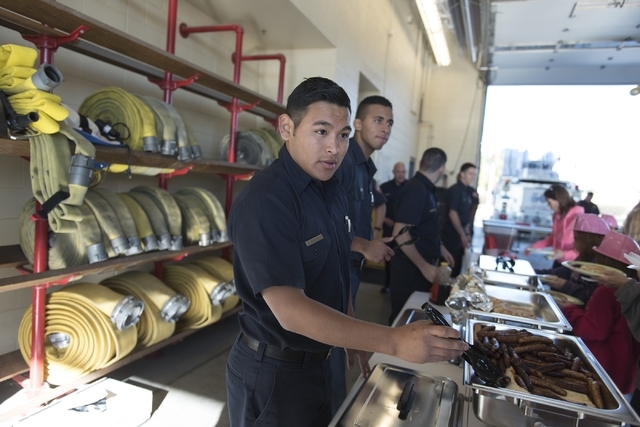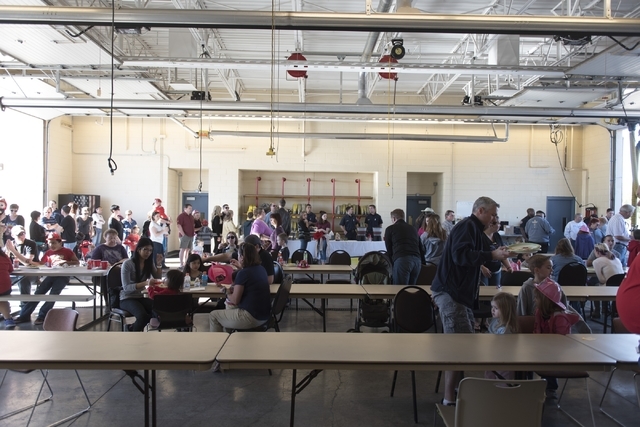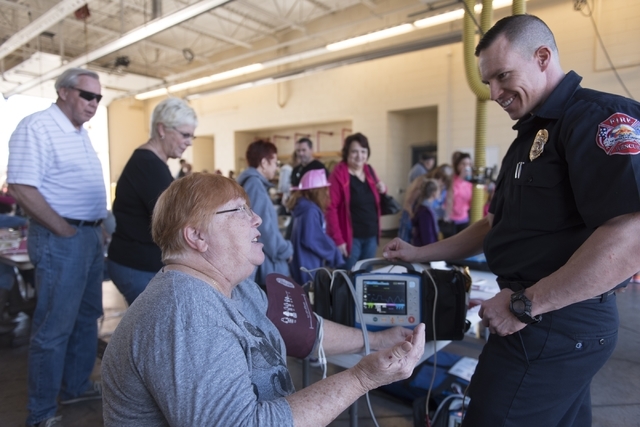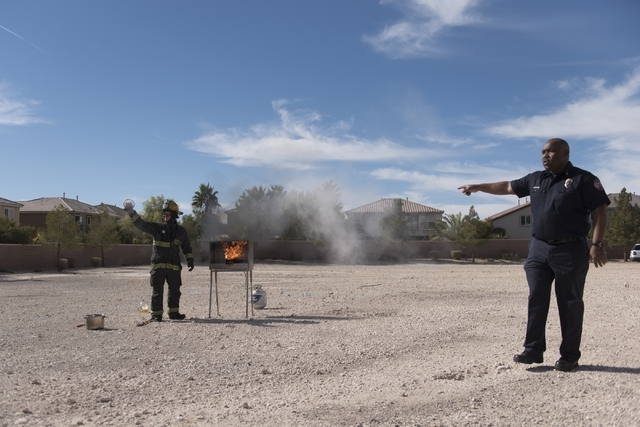 The North Las Vegas Fire Department hasn't replenished its ranks since hiring was stunted by the economic downturn.
The department has avoided layoffs but has scarcely replaced firefighters who leave or retire, due to budget issues.
In 2014, the city was grappling with a $152 million long-term deficit that has since been cut to under $23 million this year. That number is expected to settle between $23 million and $107 million, depending on any citywide staffing increases and collective bargaining outcomes.
Servicing North Las Vegas with a smaller fire department staff may have contributed to slower response times to calls.
Between 2010 and 2015, the average response time for the department grew by 37 seconds.
The department doesn't have a standard for what an average response time should be but tries to meet eight minutes, a National Fire Protection Association guideline.
In 2010, with 175 firefighters, the average response time was 6 minutes and 25 seconds. In 2015, with 138 firefighters, the average response time was 7 minutes and 2 seconds.
While the additional seconds might not seem dramatic, it makes a difference, according to Scott Johnson, president of the North Las Vegas Firefighters Association.
"If someone needs our help, someone needs us to breathe for them, make their heart beat for them, seconds obviously matter," Johnson said.
Assistant Fire Chief Ray Kessler acknowledged the slower response times and pointed to reduced staff as a factor.
The city's response time average includes all calls: fire, medical, nonserious and serious. It's unclear what the average response time is for only serious calls such as cardiac arrests because the city does not have a system that easily filters that out, Kessler said.
As a result, the department sometimes "over-responds" with vehicles for less serious calls, Kessler said.
The city is working toward accreditation with the Commission on Fire Accreditation International to create standards for specific response times, such as highest priority, but the process could take more than a year.
The city has seven rescue units, but only two run full time. Two people are needed to run each rescue, but operating one around the clock requires six people to run three shifts.
In 2015, the city had one rescue unit. Ideally, each of the city's eight stations would have one, Kessler said
The dip in firefighter staff has also coincided with a rise in the city's population, which has grown from about 217,000 in 2010 to about 231,000 in 2014, according to the American Community Survey.
The number of calls has increased over much of that period from about 24,700 in 2012 to about 27,500 in 2015.
Between summer 2012 and 2013, three stations were periodically closed if not enough staff members were available to cover for those taking sick days or vacation. North Las Vegas Fire Chief Jeff Lytle said he didn't expect the city to face any future stationwide closures.
For calls along the city's border with Las Vegas or the county, units from those entities automatically respond if they are closer and vice versa. Since 2012, the city has received more help from the county and Las Vegas than it has given as part of an automatic-aid agreement.
The department has held two academies since 2008.
Kessler said the department has gotten creative to do more with less. For calls considered low priority, such as a sprained ankle, the department tries to send its air resource unit, usually used for breathing support and lighting during fires. Kessler said the department's only air resource unit handled about 1,900 nonserious calls in 2015.
If the department wins a FEMA grant to be awarded late next year, it could staff at least two more rescue units full time.
Contact Alexander S. Corey at acorey@reviewjournal.com or 702-383-0270. Find him on Twitter:@acoreynews.