North Las Vegas mayor touts deficit fix at State of City address
January 27, 2015 - 5:17 pm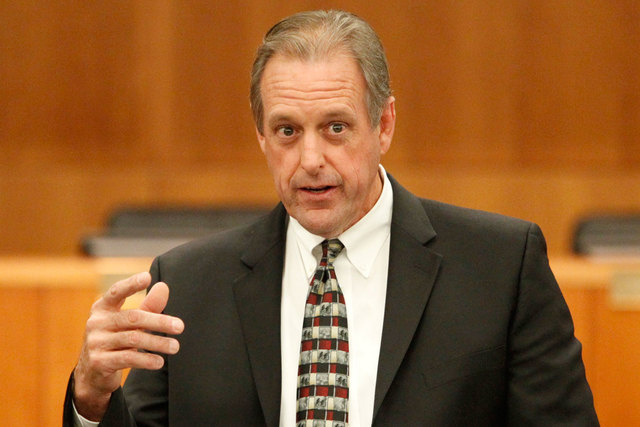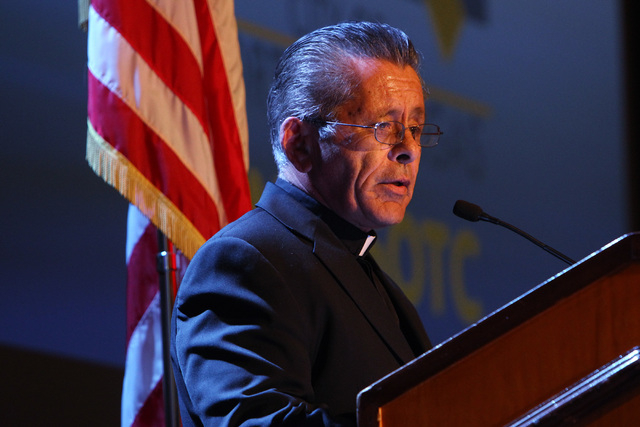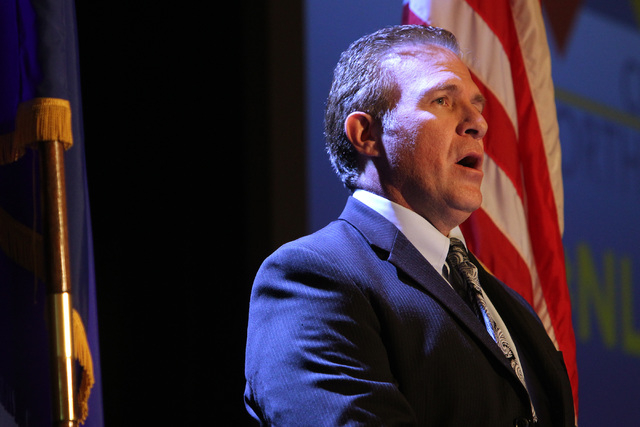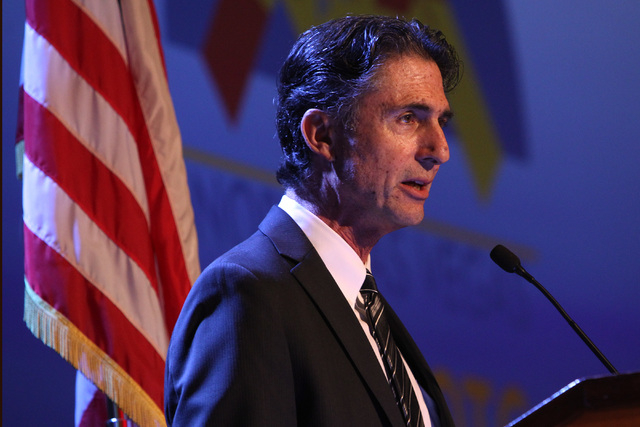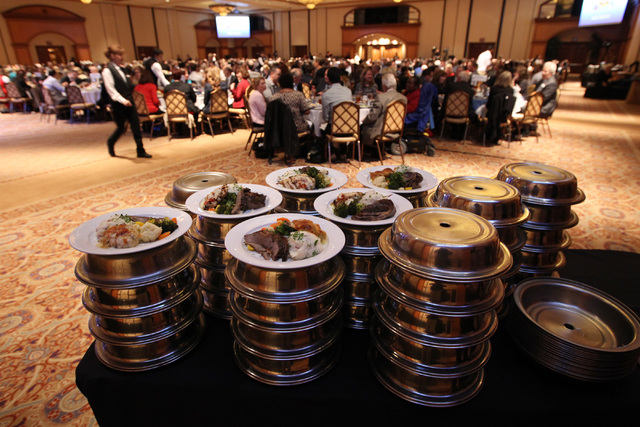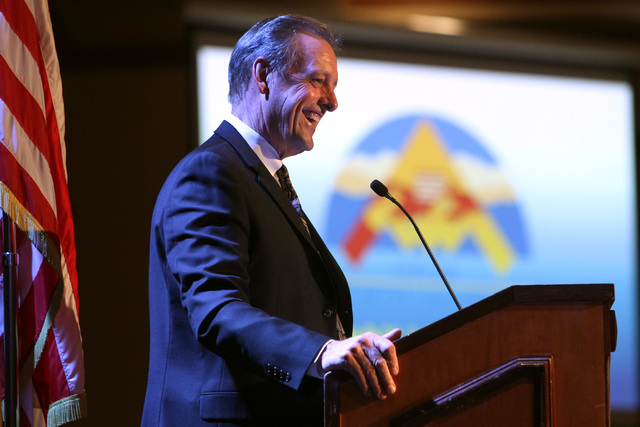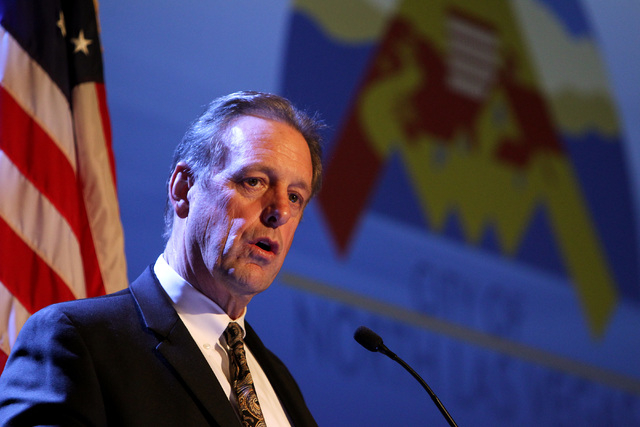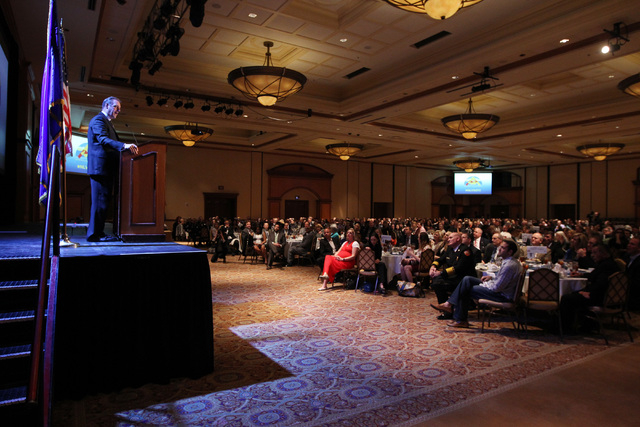 North Las Vegas Mayor John Lee opened his State of the City address Tuesday by saying the city had done something people told him was impossible: Cutting North Las Vegas' long-term deficit.
Lee touted that the city's deficit had been reduced by $74 million this year.
"Our employees answered the call and stepped up to the plate to resolve the lawsuit and close the deficit," Lee said in prepared remarks to a crowd at Texas Station. "We cut the deficit from $152 million to $78 million. Our employees gave the city new opportunities by settling the lawsuits, we closed the existing budget hole, and we balanced the budget. This was huge!"
A year ago there were serious questions about whether there would even be a city of North Las Vegas in the future. The city weighed receivership, the state's untested bankruptcy alternative, in order to handle its deficit.
At last year's address, Lee's first, Lee told the public he was "skeptimistic" about his city's future. The word, he said, was a combination of "skeptical" and "optimistic."
This year Lee also needed to make up a word to express his feelings about North Las Vegas: Grownomics.
Grownomics, Lee said, is "the simple principle of growing, not cutting, ourselves out of problems."
He went on to explain that a cultural change had taken place in City Hall, one he described as a more creative approach.
"Although it was difficult for many to break the molds forged by the past, a new group of leaders, led by our new city manager, Dr. Qiong Liu, stepped up and got to work changing the city's culture." Lee said. "Grownomics takes patience, but it will provide a firm foundation for our city and region's future. We have put together a strong plan to repair our City and we are executing on it."
That regime change took place not long after the mayor's address last year.
North Las Vegas laid off a number of high-ranking employees in February 2014.
"I didn't have much to do with it," Lee said at the time, saying the order came from the then-city manager, who resigned in May 2014.
"I don't know when they were brought on or by who," Lee said at that time. "I have no idea under what political regime they came in. … I don't want anything to do with the past, my focus is the future."
Lee characterized this "creative" form of government as looking for ways to say yes instead of finding reasons to say no
Lee's own wish list, which he outlined during his address — getting the University of Nevada, Las Vegas to build its new medical school in North Las Vegas; building out Apex industrial park; and persuading the College of Southern Nevada to add the city's name to one of its campuses — is fueled by the mayor's own fierce optimism.
His speech included a dig at CSN, which has not changed its Cheyenne Campus' name to CSN North Las Vegas despite the mayor's insistence. Lee Chief of Staff Ryann Juden told The View newspaper in a story that ran Jan. 1 that the name change would be announced soon, but CSN and the Nevada System of Higher Education have said there are no plans to change the name.
"When folks resist the idea of having the name of the CSN campus reflect the community the institution purports to serve, it is clear there is much more to be done to put our community into the community college," Lee said. "CSN Cheyenne Campus says nothing; we are not in Wyoming!"
After being asked why he told The View the name changed would be announced when no announcement was planned, Juden said, "The mayor's optimistic, and he's not going to say no. Nothing's concrete, but we're going to still keep moving forward."
Or as Lee put it in his speech, he is "hardwired to do the impossible." Making a dent in the deficit was something many people told him was just that, he said.
"Let us not be only resolved to do the doable," Lee said. "Let us take on the seemingly impossible."
Contact Bethany Barnes at bbarnes@reviewjournal.com or 702-477-3861. Find her on Twitter: @betsbarnes.