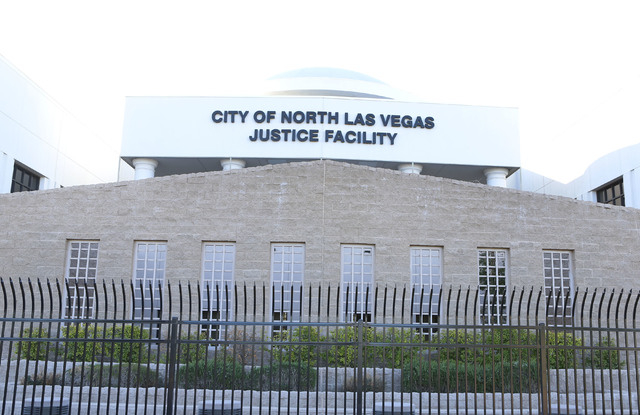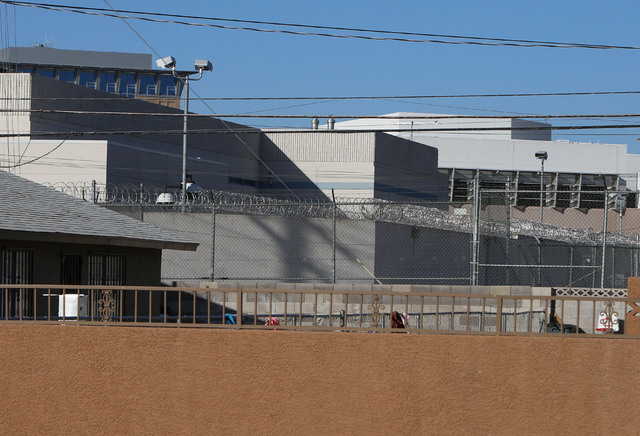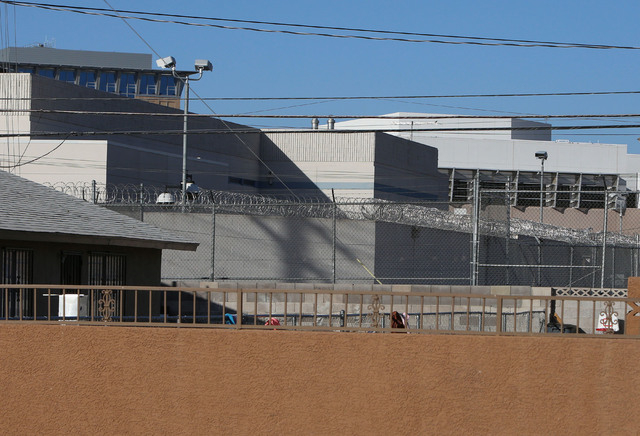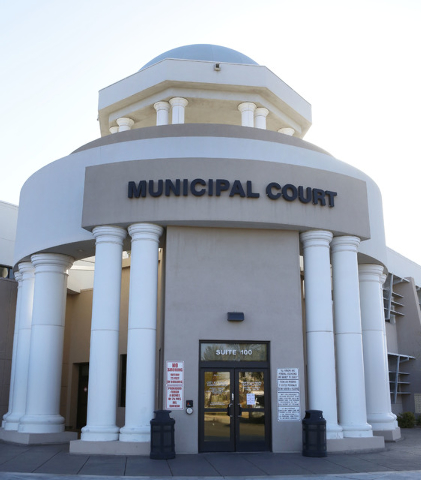 Parts of the North Las Vegas jail, shuttered to save the financially ailing city millions of dollars a year, might soon reopen.
A $54,700 consulting contract unanimously approved by Las Vegas leaders Wednesday aims to find cost savings and "efficiency opportunities" that might have been overlooked as part of a five-year jail-sharing agreement enacted in 2012.
It also looks to highlight the most "legally defensible" ways to meet both cities' future jail needs, up to and including a partial reopening of North Las Vegas' long mothballed detention center on Las Vegas Boulevard.
The no-bid jail consulting contract, which was awarded without City Council discussion to San Diego-based Kirchhoff &Associates, also will feature a detailed investigation of everything from inmate medical and mental health costs to jail staffers' union contracts — all with an eye toward easing the two cities away from a landlord-tenant relationship and toward a "mutually beneficial partnership."
North Las Vegas will pay for half of the study's cost.
"We've had active conversations over the last six months," said Las Vegas City Manager Betsy Fretwell. "North Las Vegas approached us and said we think we can do more with this partnership.
"They have a vacant jail over there that they still have debt service on, as I understand. They'd like for it to be used, and I don't really blame them."
Consultants are expected to wrap up work on the jail report by early June.
Meanwhile, Las Vegas will continue collecting as much as $130 a day for each North Las Vegas inmate housed at its detention center on Stewart Avenue, nearly 20 percent more than Clark County pays the city to house a small share of its inmates.
Last year, Las Vegas netted around $5.2 million to feed, house and care for a daily average of 220 inmates imported from cash-strapped North Las Vegas, which was forced to shutter its detention center and lay off 85 jail staffers in the midst of a major budget crisis in July 2012.
A deal signed by the two cities one month earlier aimed to save North Las Vegas up to $16 million annually. It saved the city an estimated $11 million in jail costs in fiscal year 2014.
The contract endorsed by Las Vegas City Council members this week will look into whether North Las Vegas might now be able to take back some of its jail responsibilities, namely the booking and detention of higher-risk inmates who are now being housed in Las Vegas' isolation unit.
How the smaller city plans to pay costs associated with taking back those prisoners — some of costliest housed at Las Vegas' jail — remains anyone's guess.
North Las Vegas, which was still teetering on the cusp of a state financial takeover this time last year, had planned to raze four of its jail dormitories as recently as March 2013.
City leaders long have hinted that some of that space could be taken over by animal control officers or North Las Vegas police, who are still in the midst of a long-awaited move out of the city's decrepit Slagle Public Safety Building.
A consulting contract that could affect those moves came as news to police spokeswoman Chrissie Coon. Coon said she wasn't aware her city might get back into the jail business and promised to look into the matter.
Ryann Juden, chief of staff to North Las Vegas Mayor John Lee, said whatever moves consultants might recommend wouldn't affect city police, who plan to move much of their personnel and equipment to empty space on the second floor of the Municipal Court building.
Juden said the jail study grew out of a series of otherwise unfruitful negotiations to share services across a dozen departments operated by the city of Las Vegas.
Those talks broke down in March 2014.
He said it wouldn't cost North Las Vegas money to partially reopen its shuttered jail because the city would use employees already reassigned to Las Vegas' jail. He couldn't say how much such a move might save his city.
"North Las Vegas is not looking for ways to spend more money," Juden added. "What North Las Vegas and Las Vegas are looking for is efficiencies. … They're out of space on the booking (and) administrative side, we're not."
Las Vegas is already in the midst of a $12 million overhaul of its jail isolation unit, one it would have more or less to itself should consultants find North Las Vegas capable of taking back some or all of its high-risk prisoners.
Las Vegas Deputy City Manager Orlando Sanchez, who oversees Detention and Enforcement and four other city departments, said neither city was searching for a way out of the jail consolidation deal, just looking for ways to make it better.
"We're great partners with North Las Vegas," Sanchez said. "I think we work well with the existing contract we have.
"It makes sense for both of us. They save money, we earn money. … It's an opportunity we don't want to pass up."
R-J reporter Bethany Barnes contributed to this report. Contact James DeHaven at jdehaven@reviewjournal.com or 702-477-3839. Follow @JamesDeHaven on Twitter.