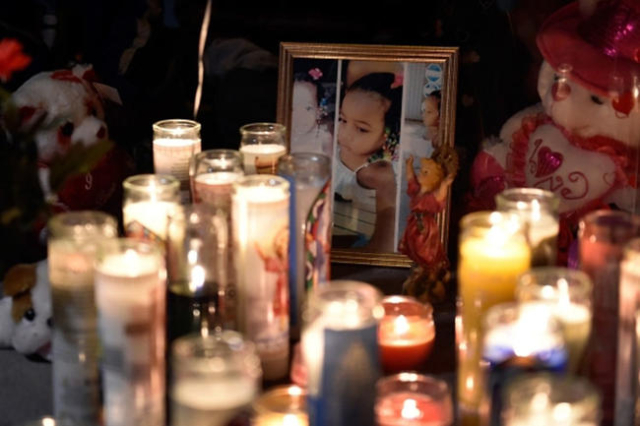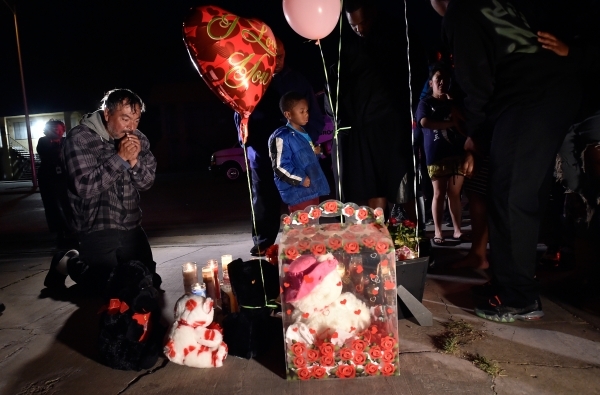 North Las Vegas police have found the white van they believe hit and killed a 2-year-old girl Sunday night, the department announced Tuesday.
Detectives on Sunday were looking for a white van without side windows that witnesses said sped away after hitting 2-year-old Evelyn Green about 5:45 p.m. outside her home on Thomas Avenue.
"Thanks to the media and citizens who diligently reported vehicles possibly matching the description, officers were able to successfully locate the white van that was seen in the 3400 block of Thomas Avenue in last Sunday's fatal crash," North Las Vegas police wrote in a release Tuesday night.
Detectives found the van "in the general area where the crash happened" after they received multiple tips, only one of which pointed them in the right direction, North Las Vegas police spokesman Aaron Patty said.
Though he couldn't give specific characteristics of the van, Patty said Tuesday detectives "are confident this was the one," adding that police are no longer looking for any other vehicles.
The crash is still being investigated and no one was in custody Tuesday night, Patty said.
Police urged anyone with information to call the department at 702-633-9111 or, to remain anonymous, call Crime Stoppers at 702-385-5555.
Contact Kimber Laux at klaux@reviewjournal.com or 702-383-0381. Find her on Twitter: @lauxkimber